2022 Schedule
Displaying 1 - 1 of 1
Installation and Commissioning Pillars of Reliability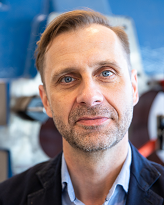 Presenter:
Roman Megela Gazdova
Senior Reliability Engineer , Easy-Laser AB
Description:
Operational Reliability for rotating machinery is directly link to the way the machine is installed. My experience from North Sea Oil and Gas industry is that precision procedures must be put into the place before the equipment is fabricated and installed taking into the consideration HSE. Installation procedures such as " Foundation Flatness and Levelness, Soft Foot, Precision shaft Alignment, Pipe strain, Nozzle Load and Thermal Expansion must be measured and verified during the installation to assure proper functionality of the equipment. In the commissioning phase the equipment must be tested and verified. I will be speaking about the these installation procedures and how to achieve Reliable operation of rotating equipment.
About the Presenter:
As a mechanical engineer specify in rotating equipment I have been working for more than 20 years in the field as Service manager, Assembly manager and Commissioner all over the world. Assembling and starting complex gas compression systems for Oxygen production, Petrochemical industry, and Oil and Gas. Now, I'm in charge of corporate training program at Easy/Laser AB Sweden. My mission now is to teach and train Reliable procedures for machinery installation and precision maintenance practices.
---