2022 Schedule
Displaying 1 - 1 of 1
Barringer Process Reliability – "My factory on a page"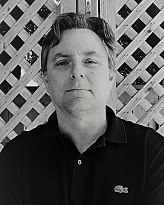 Presenter:
Andre-Michel Ferrari
Senior Specialist - Reliability Engineering, Enbridge Pipelines
Description:
This paper introduces a Reliability Engineering process also known as Barringer Process Reliability (or BPR). It is a simple yet powerful method for senior managers to assess and quantify the performance of their production plant with simple graphics and a few key performance numbers. It is "my factory on an A4 page" appropriate for busy managers in an organization. The underlying mathematical concept for BPR is the Weibull statistical distribution assuming that daily outputs in production plants all follow a Weibull statistical distribution. BPR is not intended to go into the weeds of the losses or low production root causes but rather remains at a high level. However, it is still able to benchmark, quantify production losses as well as opportunities and measure quite precisely, the variability in production outputs. The presenter who is well versed in this technique, will briefly introduce the concept followed by a variety of applications in industrial environments.
About the Presenter:
André-Michel Ferrari is a Reliability Engineering Senior Specialist with Enbridge Pipelines (Liquid Pipelines Division). He has over 25 years of industrial experience in reliability engineering, maintenance engineering, and quality systems implementation. His experience includes world-class companies in the brewing, semiconductor, and oil & gas industries. André-Michel is a Professional Engineer in Alberta and a Certified Reliability Engineer with the American Society for Quality. His academic credentials include an M.Sc. in Chemical Engineering from École d'Ingénieurs de Marseille (1994) and an M.Eng. in Engineering Management from the University of Alberta (2010).
---