2022 Schedule
Displaying 1 - 1 of 1
1/2 Day Workshop: Top Down Criticality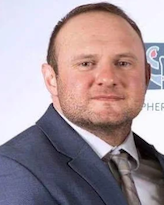 Presenter:
Spencer de Klerk
Manager, Process Maintenance Operations and Fleet, City of Edmonton
Description:
During this interactive presentation, members and guests from our coveted society will see how the City of Edmonton implemented a risk-based maintenance program framework with limited resources that closely aligns with Norsok Z-008 and ISO14224 standards. Attendees will also receive a quick walkthrough on a Maintenance Effectiveness Audit Process that closely aligns with ISO 19011, this process can be used to continuously monitor the framework of the program. Quantitive data will be presented showing the cost-savings incurred by the City as a result of this program. No sales pitches or gimmicks, just passionate technical engagement and criticality driven conversation!
About the Presenter:
Spencer de Klerk is a proven asset management professional with progressive leadership experience known for achieving high performance in established or newly created work environments. Spencer currently works as the Manager of Process Maintenance Operations and Fleet with Waste Services for the City of Edmonton. In his role, he currently oversees a complement of assets worth approximately $270M, these assets collect, process, recycle and dispose of waste for over 400,000 residential households and non-residential customers. The successful management of these assets will set the City on a path of transformational change which will push Edmonton towards a goal of 90% waste diversion.
Utilizing ISO 14224 and Norsok Z-008 taxonomy Spencer develops Centralized Asset Registers that follow parent-child relationships; he also successfully implemented several reliability-focused maintenance programs utilizing Norsok Z-008 criticality-based maintenance standards. His team of maintenance professionals audits the delivery of maintenance performance through a Maintenance Effectiveness Audit program closely aligned with ISO19011 methodology. In previous roles, Spencer served as a leader with Suncor Energy and Caterpillar Mining overseeing the execution of maintenance, reliability and turnaround activities on the world's largest mining Fleets.
Spencer holds a Bachelor in Engineering and is a credentialed Blue Seal Millwright; he also holds several asset & maintenance management designations (CMRP, CAMA, CPAM and MMP) with the Asset Management Association of Canada (PEMAC), Society of Maintenance & Reliability Professionals (SMRP) and the World Partners in Asset Management (WPiAM). Outside of work, Spencer enjoys the challenges of being a devoted husband and a father of two; his children do not always follow predictable algorithms or sensible logic like the maintenance data he collects and analyses.
Regardless of the operational or business challenge, Spencer brings an array of Asset Management experience and offers simple value-based solutions that deliver success.
---