2022 Schedule
Displaying 1 - 1 of 1
Keynote: Executive Decisions – What does your Boss's Boss think of your Asset Management Strategy?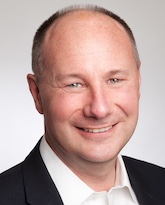 President, Adduco Consulting
Description:
Asset Managers understand that the best way to achieve success with their strategy is to have executive sponsor support. Unfortunately, many Asset Managers are frustrated because they cannot get senior leadership to pay attention to the importance of the company's assets. Asset management goals and objectives should align with corporate strategies, but often, there is a disconnect. Some of the gaps are: • Corporate strategy vs. asset management strategy; do you have a line of sight? • What Asset Managers say vs. what executives hear; are you speaking the same language? • Operations production targets vs. asset lifecycle value; do these conflict? • Executive education; can you help senior leaders who don't know the difference between their assets and their asses? • Executive decisions; are you in the loop on this secret process? • Corporate performance vs. asset management measures; do your KPIs align? • Managing up; are you providing executives solutions or problems? Understanding what executives are thinking and how they make decisions is crucial to an Asset Manager's success. Ron Bettin has spent many years guiding operational and project success by bridging the gap between executives and asset management. This presentation explores why executives often don't appear to care about critical assets and what Asset Managers can do about it
About the Presenter:
Ron is a respected industry executive and business leader. With a vibrant entrepreneurial spirit, he is the co-founder of several companies, including two energy companies. Cross-functional business and technology understanding gives Ron a unique perspective to help companies grow and transform. As a leader, Ron provides senior business and project management skills to fill essential leadership gaps from small start-ups to large organizations.
Ron's story also includes spinal surgery after an ATV accident that changed his perspective on life, leadership, and family. Facing challenges and adversity with a positive outlook has always been part of Ron's DNA, and now he lives his life with even more passion.
Ron is a graduate of Queen's University Executive MBA program, SAIT's Industrial Engineering Technology (Operations Management), and a Second-Class Power Engineer. He has studied at the China Europe International Business School in Shanghai and is a Prosci® Certified Change Practitioner.
Earlier in his career Ron was actively involved with PEMAC, helping to establish the Alberta Chapter and proactively encouraging those he worked with to engage in the MMP program. He was the 2007 winner of the PEMAC Sergio Guy Memorial award and continues to offer support by maintaining his PEMAC membership.
---