2022 Schedule
Displaying 1 - 1 of 1
1/2 Day Workshop: Demystifying the Digital Twin and Achieving Whole Life Asset Intelligence for Sustainable Operations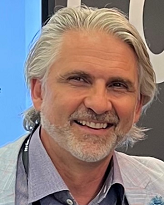 Presenter:
David Armstrong
Description:
The most successful organizations are already wired to leverage digitalization initiatives. That's because these high performing organizations prioritize the culture and processes to succeed and drive outcome. Typically, low performing organization fall short in connecting process and systems, enabling them to communicate effectively. This session will demystify the digital twin and provide guidance on how to balance process and human capital management with technology requirements to drive success in digital initiatives. Attendees will walk away with: • A realistic understanding of what the digital twin is and how it would both look and impact within their operations • An agnostic roadmap to implementing, optimizing, and achieving ROI on a digital twin • An understanding of the financial cost and ROI of digital twin initiatives
About the Presenter:
David merges field proven capabilities with the practical experience of building digital asset management systems with leading transformative change. He has helped Asset Owner Operators for 25+ years from the ground floor up to achieve significant results in the areas of Operational and Reliability Excellence, Investments & Engineer-Procure-Construct, Enterprise Configuration management and Asset Performance Management. This puts him in the ideal position to integrate Engineering, Operations and Maintenance across the complete asset lifecycle, and realize the enormous potential that the Digitalization of Industry 4.0 has to offer.
David holds a Master's in Enterprise Configuration Management from the University of Phoenix, is an Aladon RCM2 Practitioner and a Six Sigma Blackbelt, Project Management Professional that pairs certifications with practical battle scars from running cultural change management initiatives within asset intensive industries: heavy industry steel, O&G, water and power utilities and mining sectors. Typically, he challenges his projects to drive out costly variation by understanding the contributing root cause data points that not only determine the right strategies at the right time, but also to enable actionable results within the evolving science of data analytics. David is passionate about deriving maximum results from the circular economy, fostering discussions on socially responsible projects and inclusive societal systems and programs, supported by digital enabling solutions.
---