2022 Schedule
Displaying 1 - 1 of 1
The Transitioning of 1900 Field Workers to a new Mobile Plant Maintenance Solution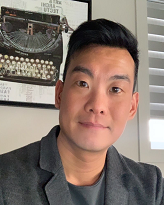 Business Development Manager, S4A IT Solutions
Co-presenter:
Kim Bildfell
Technologist-Plant Maintenance
Description:
We will be presenting a case study of why a new mobile Plant Maintenance application was required to replace their Agentry solution with the BlueWorx Plant Maintenance solution for their 1900 technicians at a large oil & gas organization in Canada. The need was to improve: executing work orders, raise notifications, execute proper inspections of their assets and equipment to meet their requirements and utilizing GIS to geo spatially locate work. One of the most important reasons on deciding to displace the Agentry solution is to help alleviate their previous cumbersome and frustrating process of slow transmit times and cryptic errors to a faster sync time combines with an administrator tool that's an easy-to-follow guided process, to correct any processing error that the technician will encounter on a daily basis, to achieve more accurate data recorded to the backend. The pain points they faced were not having the ability to carry out and do inspections in an efficient manner, major transmit fails because of the non-ability to upload large data points and cryptic errors messages. The key driver for the client is the ability to easily enhance the out of box functionality to suit their business model and needs. This also gave them enhanced field capabilities and access digital documentation to assist in their daily tasks. We will showcase the implementation approach, associated project deliverables and ingredients to making this a success for both the customer and S4A IT Solutions. This was all achieved during an unprecedented pandemic which forced us to deliver this project from many continents, all while being delivered fully remote. What was to be achieved of the new solution? The solution helped transform and improve not only their current in-adequate maintenance solution, but also helped culturally shift, across multiple business units, a non engaged workforce into a fully engaged, collaborative team which resulted in increased efficiency. The new solution has transformed business processes into a paperless workflow to help with waste reduction, regulatory compliance, tool time productivity, downtime reduction and enhanced data driven decision making.
About the Presenter:
I am a technology enthusiast, who has had many different paths in life, which has led me to where I am today, and I'm enjoying every damn minute of it.
My career journey has mostly been about being my own boss in the hospitality and real estate industries. My passion has always been to have the latest tech products and to utilize new software or service, to help become more productive and efficient.
I am constantly learning by reading articles, books podcasts and communicating to my peers, about different ways of optimizing efficiencies, whether its me personally or my work, so the next move for me to was find a young and innovative tech company, to expand my capabilities and start contributing to the industry with my very unique set of skills, that I have learned throughout my career. By me not having any direct exposure to the tech industries "status quo" of how things get done, I bring a fresh and unbiased approached mindset into the conversations, to really determine a long lasting and optimal solution, for any organizations as opposed to what I refer to as "surface" solutions, that inhibit a companies future growth in the current marketplace today.
I have learned to listen with an intent to fully question different aspects of a person's pain points, determine what the needs are and then fully recommending an option that would remediate the current issues. My intentions are to disrupt the existing way of thinking and decision making, to really help open up possibilities for success in an unconventional way. This is how I will help all of my clients and customers, by providing them with the best service and guidance, so they can succeed.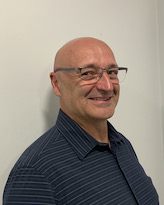 About the Co-presenter: I started May 1990 as a summer student doing painting, vehicle maintenance, general facility cleaning and maintenance. In May 1991, I returned as a summer student with increased responsibilities: operating a backhoe for right of way maintenance. In August 1996, I did full time work instead of returning to university and successfully challenged for my Saskatchewan provincial millwright certification. I worked in the field for 20 years as a mechanic, specializing in gas generator replacements, turbine and compressor overhauls and valve servicing. In 2011 I took a position as a Field Work Planner with responsibilities for: managing short and long term schedules for an operational area (20 technicians). After 3 years as a planner, I was promoted to the role of Asset Integrity and Tools Enablement team where I helped to manage the assets and maintenance plans in the CMMS. Over time, those responsibilities shifted to the individual business units, my team became responsible for managing the corporate processes and software tools related to managing the assets and maintenance plans. Since 2020, the team's time was spent on the implementation of BlueWorx for the local O&G company. My original role was as a technical expert, helping assess the current software and processes to determine what enhancements are needed. As the implementation project progressed, my role expanded to product manager duties. to determine and prioritize enhancement development tasks, as new requests came in through the staged rollout. I have since retired once the BlueWorx project was completed and the application had been rolled out to all field technicians in all the business units. In January of this year I decided to keep working as a consultant and have been working with S4A since then.
---