2022 Schedule
Displaying 1 - 50 of 50
Advanced Analytics, Doing Smart with Existing Infrastructure / Minimal Investments (vs. Major Investments)
Presenter:
Marcia O'Connor
Present, Founder, AM FM Consulting Group Inc
Description:
Asset management focuses on adding value as a form of an investment in the physical preservation of the asset, financial stewardship, and data analytics. We will share experiences and best practices in evidence-based asset management that strengthens smart outcomes and strategies. Gain insights and knowledge of successful strategies to ascertain owner support
About the Presenter:
I am a recognized educator, writer and a dynamic and accomplished expert in all aspects of asset, facility, property and construction management. I founded AM FM Consulting Group Inc. to provide innovative management consulting, professional development and career planning services in the private, public and non-for-profit sector.
In my 25+ years of experience in the industry, I have been accredited in pioneering the first Facilities Management Certificate Program at the University of Toronto, where I also lead the new Health Care Environmental Service Management course, Advanced FM Course as well as the Disaster Recovery for Building Professionals course. I have also been recognized by my peers and awarded "Facility Manager of Excellence" through the Toronto IFMA Chapter.
I am highly respected subject matter specialist with an intuitive ability to relate and interface strategically at all levels from day-to-day operations to senior executive level. With impressive credentials, relevant experience, and a wealth of energy and commitment, My goal inspire individuals and my team to strive at being the best they can be and to raise the bar in the profession.
My conference engagements have been with organizations such as PM Expo, Building Show, Schedule 2 Employer's Group, Real Property Institute of Canada, OAHNSS, ONPHA, IHM, IFMA (Toronto and Chicago) Education Forum, OPS Accessibility Expo ad Facility Executive Director Council Conference, University of Guelph, OGRA.
---
Passage from Reactive to Preventive Maintenance
Principal Consultant, Bora Consulting Inc.
Description:
Sharing a recent mandate with a mining client where we assessed the maturity of maintenance management. The webinar will also cover the findings and our actions for improvement. Approach 1. After dozens of interviews from trades to maintenance manager, from operators to supervisors, we started to gather an understanding of the situation. 2. Then, a thorough analysis was performed on work order history, PM percentage vs total available work hours, schedule compliance and production KPIs to help pinpoint several recurring issues. 3. The analysis was concluded with on-site shadowing of supervisors and trades. We selected key dates to execute day-in-the-life-of exercises (i.e., shutdown days) to assess the quality of shutdown management and observe the execution effectiveness. Actions in partnership Tool time is a powerful metric because it helps to expose the majority of the teams' shortcomings: engagement of the team, respect of processes, communication between departments and productivity of all the maintenance members. After the assessment and analysis, we got to work: 1. Work management process 2. Maintenance tactics review 3. Maintenance execution 4. Spare parts analysis Results With a SWAT team approach, we reduced maintenance backlog by 20%, which allowed us to focus on high criticality assets. In less than 8 weeks, we started to see a reduction in major breakdowns of equipment. We started performing root cause analysis on each breakdown and defect elimination workshops to achieve better reliability. By reducing waste related to maintenance activities in planning & execution, the team managed to transfer the work hours toward preventive tasks. The actions got translated into an improved plant availability and higher engagement
About the Presenter:
Alp is the founder and principal consultant of Bora Consulting, a boutique firm focused on helping mining companies improve their asset management and maintenance challenges, and achieve operational excellence.
Alp has over 10 years of experience working on multi-million dollar projects with major companies such as Rio Tinto, Tata Steel, Vale among others as an operations and maintenance professional.
With his engineering background, he leverages his experience in business strategy and operations to help firms optimize production and achieve their business objectives.
Alp holds a Mechanical Engineering degree with a specialization in Mining Engineering from McGill University.
---
The Transitioning of 1900 Field Workers to a new Mobile Plant Maintenance Solution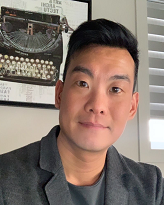 Business Development Manager, S4A IT Solutions
Co-presenter:
Kim Bildfell
Technologist-Plant Maintenance
Description:
We will be presenting a case study of why a new mobile Plant Maintenance application was required to replace their Agentry solution with the BlueWorx Plant Maintenance solution for their 1900 technicians at a large oil & gas organization in Canada. The need was to improve: executing work orders, raise notifications, execute proper inspections of their assets and equipment to meet their requirements and utilizing GIS to geo spatially locate work. One of the most important reasons on deciding to displace the Agentry solution is to help alleviate their previous cumbersome and frustrating process of slow transmit times and cryptic errors to a faster sync time combines with an administrator tool that's an easy-to-follow guided process, to correct any processing error that the technician will encounter on a daily basis, to achieve more accurate data recorded to the backend. The pain points they faced were not having the ability to carry out and do inspections in an efficient manner, major transmit fails because of the non-ability to upload large data points and cryptic errors messages. The key driver for the client is the ability to easily enhance the out of box functionality to suit their business model and needs. This also gave them enhanced field capabilities and access digital documentation to assist in their daily tasks. We will showcase the implementation approach, associated project deliverables and ingredients to making this a success for both the customer and S4A IT Solutions. This was all achieved during an unprecedented pandemic which forced us to deliver this project from many continents, all while being delivered fully remote. What was to be achieved of the new solution? The solution helped transform and improve not only their current in-adequate maintenance solution, but also helped culturally shift, across multiple business units, a non engaged workforce into a fully engaged, collaborative team which resulted in increased efficiency. The new solution has transformed business processes into a paperless workflow to help with waste reduction, regulatory compliance, tool time productivity, downtime reduction and enhanced data driven decision making.
About the Presenter:
I am a technology enthusiast, who has had many different paths in life, which has led me to where I am today, and I'm enjoying every damn minute of it.
My career journey has mostly been about being my own boss in the hospitality and real estate industries. My passion has always been to have the latest tech products and to utilize new software or service, to help become more productive and efficient.
I am constantly learning by reading articles, books podcasts and communicating to my peers, about different ways of optimizing efficiencies, whether its me personally or my work, so the next move for me to was find a young and innovative tech company, to expand my capabilities and start contributing to the industry with my very unique set of skills, that I have learned throughout my career. By me not having any direct exposure to the tech industries "status quo" of how things get done, I bring a fresh and unbiased approached mindset into the conversations, to really determine a long lasting and optimal solution, for any organizations as opposed to what I refer to as "surface" solutions, that inhibit a companies future growth in the current marketplace today.
I have learned to listen with an intent to fully question different aspects of a person's pain points, determine what the needs are and then fully recommending an option that would remediate the current issues. My intentions are to disrupt the existing way of thinking and decision making, to really help open up possibilities for success in an unconventional way. This is how I will help all of my clients and customers, by providing them with the best service and guidance, so they can succeed.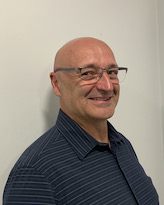 About the Co-presenter: I started May 1990 as a summer student doing painting, vehicle maintenance, general facility cleaning and maintenance. In May 1991, I returned as a summer student with increased responsibilities: operating a backhoe for right of way maintenance. In August 1996, I did full time work instead of returning to university and successfully challenged for my Saskatchewan provincial millwright certification. I worked in the field for 20 years as a mechanic, specializing in gas generator replacements, turbine and compressor overhauls and valve servicing. In 2011 I took a position as a Field Work Planner with responsibilities for: managing short and long term schedules for an operational area (20 technicians). After 3 years as a planner, I was promoted to the role of Asset Integrity and Tools Enablement team where I helped to manage the assets and maintenance plans in the CMMS. Over time, those responsibilities shifted to the individual business units, my team became responsible for managing the corporate processes and software tools related to managing the assets and maintenance plans. Since 2020, the team's time was spent on the implementation of BlueWorx for the local O&G company. My original role was as a technical expert, helping assess the current software and processes to determine what enhancements are needed. As the implementation project progressed, my role expanded to product manager duties. to determine and prioritize enhancement development tasks, as new requests came in through the staged rollout. I have since retired once the BlueWorx project was completed and the application had been rolled out to all field technicians in all the business units. In January of this year I decided to keep working as a consultant and have been working with S4A since then.
---
Humans...Assets?
Presenter:
Cliff Williams
Principal Advisor, TMS Asset Management
Description:
Recently there was a lot of discussion on various forums around the term 'Human Asset'. It was prompted by a paper/presentation made by Dr Monique Beedles in Australia where she questioned the term and the appropriateness of using it based on the definition of an asset in ISO 55000 – 'an item, thing, or entity that has value or potential value to the organisation (ISO, 2014)'. There were questions posed on the various forums as to the use of 'thing' to describe humans – it's legal meaning, it's cultural implications and though most posting felt the term was appropriate, there was definitely a difference of opinion. What wasn't brought out in most of the discussions was the intent or suitability of the decision to word the definition that way. No-one disagreed with the idea that a human 'has value or potential value to the organization' and so rather than argue about the term, I'd like to explore how we could apply the tools and lifecycle approach we use for physical assets, to humans. Let's walk through the lifecycles and see if we can find how it might apply to humans. Concept Design Acquire Operations and Maintenance Decommission So as I said I won't address the term 'human asset' but hopefully you can see that taking the same approach to ensure that the 'value or potential value to the organization' is certainly a good alternative.
About the Presenter:
Cliff Williams is the author of the bestselling maintenance novel People: A Reliability Success Story. He's a maintenance educator and a keynote speaker at conferences around the world who believes success is achieved through people. Currently, Cliff enjoys sharing his knowledge and experience as a facilitator of PEMAC's Asset Management Certificate Program and as an advisor on M&R for People and Processes, Inc. Hehas just retired as the corporate maintenance manager with ERCO Worldwide, a Canadian chemical producer.
---
A Modern Approach to Asset Data Management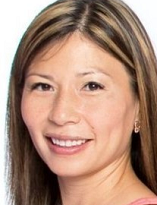 Discipline Leader Data Management, Associated Engineering
Co-presenter:
Nathan Prins
Description:
Applying agile data governance and leveraging 21 century tools and methods to create an ecosystem that supports the success of asset data management strategies. This approach addresses challenges in resourcing for developing strong governance that considers strategic, tactical and operational needs while providing a unique approach to data gathering, quality and quantity of data at a program level.
About the Presenter:
Judy is a professional engineer with 12 years of municipal experience and 10 years in the consulting industry working with clients to prepare for and implement technological solutions to achieve organizational objectives for efficiency and client service. She specializes in data management for infrastructure planning including risk identificaiton and investment forecasting along with real time data for decision making. She is a member of DAMA International and a working group member for the Standards Council of Canada on Data Governance. She believes that data management and governance (within jurisdictions and between jurisdictions), moving forward, will have a profound impact on our collective outcomes for economic success, environmental protection and social wellbeing recognizing that our Canadian context is unique with both challenges and opportunities

About the Co-presenter: Nathan has been an Alberta Land Surveyor since 2012 a Saskatchewan Land Surveyor since 2014, and has over 16 years technical experience in surveying. His duties include field survey to project management in several highly technical areas from GPS surveys, 3D laser scanning, high precision networks, engineering construction and legal surveys. He is passionate about technology and innovation to create visibility for clients on the assets they own, providing data security and access to support good decision making.
---
Developing Asset Health Indices
Presenter:
Sachin Pradhan
Principal Consultant, AMCL USA
Description:
An Asset Health Index or AHI refers to analysis performed using various asset data to determine the state or condition of the asset. AHI can be used to better assess asset condition, used and useful life, progression toward potential failure, and failure probability. Further, using AHI can also enable the development of optimized maintenance and replacement strategies for assets using a set of objective criteria to assess the true health of the asset. However, entities vary widely in whether they develop Asset Health Indexes (AHIs) for their key assets. For those that do, there are marked differences in the level of rigour and sophistication employed in developing and applying AHIs for effective asset management decision-making. AHI calculations involve identifying and collecting data which may include a review of core asset attributes such as manufacturer, inspection data including field observations, destructive and/or non-destructive test data, maintenance data including historical records, operational records, and asset failure/refurbishment data. In other words, some are core inventory data, some work records, and some inspections or tests. This presentation will go through how to make the best use of asset SMEs and how you can start to develop useful AHIs from what you already know/have. Technically, the process begins with identifying the most critical assets and determining which can best benefit from AHI formulation development. The next steps are used to develop proposed condition factors (CF) and weighting factors (WF) that provide insight into the condition of the assets. Finally, CFs and WFs are used to develop a mathematical algorithm or formulas for the Health Index. We will also discuss how AHI can be used to develop asset management and maintenance strategies – the whole point of the data and analysis in the first place.
About the Presenter:
Sachin has 14 years experience in consulting, project management, and engineering in the North American utility industry.
Sachin is an expert with the ISO 55000, ISO 31000 and the GFMAM/IAM 39 subjects specializes in Asset Management gap assessments, Risk Assessments, Reliability Analysis, Benchmarking, and Data Analytics & insight generation.
Sachin has excellent communication, strategic and analytic skills and has worked extensively in Electric, Water and Gas utilities, with publicly and municipal owned utilities, and across the generation, transmission and distribution business units.
Sachin has presented at multiple industry conferences including CEATI (2020), DistribuTECH (2020), American Water Works Association (2006, 2010 and 2011), Illinois Water (2006) and ISAWWA-IWEA Joint Water Conference (2006).
Sachin is a member of the ISO/TC 251/WG 9 - Data asset value evaluation index system Committee and has the IAM Certificate and the IAM Diploma with Distinction.
---
Developing an Inclusive Workspace and Supporting Trans Employees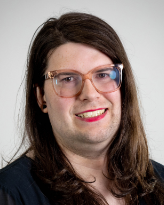 Presenter:
Blair Carmichael
Asset Strategy and Planning Specialist, Ontario Northland
Description:
You get a new job and are super excited. You know you're the best person for the job. You get your email and its your legal name. You have to go to the washroom and the two options are men or women. They pull your gender from your drivers license and it can easily be looked up by others. Your new boss brings you around and keeps refering to you as "he". You get the dress code and it specifically says what men vs women are to wear. For most people… you don't even realize any of this. For trans people, each of these actions and more are a small scratch, causing you to put up a shield, hide yourself, and try and fight the intense anxiety telling you "you've made a horrible mistake". The 2SLGBTQ+ community is made up of members from all works of life, and I'm confident people you know are queer, whether you know it or not. The actions (and inactions) you take have a direct impact on these individuals daily lives within your organizations. In this session we'll go over different changes that you can implement immediately and into the future to make your workplace more inclusive. Participants will walk out with an actionable list to help them start the process of making their workplace more inclusive for trans employees. These actions may seem small, but it's a great place to start. Lets work together to make our workplaces a welcoming environment for all. Everyone should feel that they belong.
About the Presenter:
Blair Carmichael (They/Them) grew up in North Bay, Ontario the Gateway to the North. Blair has their Bachelor of Commerce and Bachelor of Business Administration from Nipissing University, and their Masters of Business Administration from the Australian Institute of Businesss, and is completing their education for PEMAC's CAMP. Currently working as an Asset Management Specialist at Ontario Northland Transportation Commission on the program team to implement a new Asset Management transformation. Blair identifies as non-binary and is a strong believer of making the world more inclusive. At home you'll find Blair in their animal zoo with five dogs and two cats, crocheting some project, and binging the latest reality tv competition or drama.
---
What is Reliability Worth to Your Business?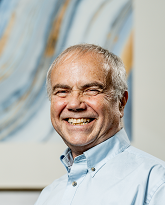 Presenter:
James Reyes-Picknell
Managing Consultant, Conscious Group Inc.
Description:
We know that reliability has value to your business, but many of us with technical backgrounds struggle to present a good business case to decision-makers. We are very often held back by budget constraints and we are not in a position to make decisions involving financial risk-taking. Most of us don't have a business background, nor do we speak "finance". It is a whole different language than maintenance and reliability, yet we all want the same things for our business. This presentation will give you some ideas on what you will need to determine in order to show what reliability is worth, and how to present that to decision-makers.
About the Presenter:
James Reyes-Picknell is an MMP instructor, PEMAC volunteer, and former board member. He is founder and president of Conscious Asset, and author of the bestseller Uptime — Strategies for Excellence in Maintenance Management, several other books, and numerous magazine articles. His latest publication in April 2017, co-authored with Jesus Sifonte, is destined to change the RCM world for the better while showing how RCM is an integral aspect of asset management. James is a professional engineer, certified management consultant, and a thought leader in the fields of maintenance and asset reliability. He works with clients in asset-intensive industries such as resource extraction and processing, utilities, transportation, and manufacturing, where high reliability is a key to business success.
---
Keynote: Executive Decisions – What does your Boss's Boss think of your Asset Management Strategy?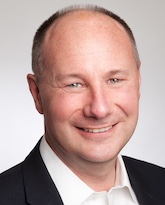 President, Adduco Consulting
Description:
Asset Managers understand that the best way to achieve success with their strategy is to have executive sponsor support. Unfortunately, many Asset Managers are frustrated because they cannot get senior leadership to pay attention to the importance of the company's assets. Asset management goals and objectives should align with corporate strategies, but often, there is a disconnect. Some of the gaps are: • Corporate strategy vs. asset management strategy; do you have a line of sight? • What Asset Managers say vs. what executives hear; are you speaking the same language? • Operations production targets vs. asset lifecycle value; do these conflict? • Executive education; can you help senior leaders who don't know the difference between their assets and their asses? • Executive decisions; are you in the loop on this secret process? • Corporate performance vs. asset management measures; do your KPIs align? • Managing up; are you providing executives solutions or problems? Understanding what executives are thinking and how they make decisions is crucial to an Asset Manager's success. Ron Bettin has spent many years guiding operational and project success by bridging the gap between executives and asset management. This presentation explores why executives often don't appear to care about critical assets and what Asset Managers can do about it
About the Presenter:
Ron is a respected industry executive and business leader. With a vibrant entrepreneurial spirit, he is the co-founder of several companies, including two energy companies. Cross-functional business and technology understanding gives Ron a unique perspective to help companies grow and transform. As a leader, Ron provides senior business and project management skills to fill essential leadership gaps from small start-ups to large organizations.
Ron's story also includes spinal surgery after an ATV accident that changed his perspective on life, leadership, and family. Facing challenges and adversity with a positive outlook has always been part of Ron's DNA, and now he lives his life with even more passion.
Ron is a graduate of Queen's University Executive MBA program, SAIT's Industrial Engineering Technology (Operations Management), and a Second-Class Power Engineer. He has studied at the China Europe International Business School in Shanghai and is a Prosci® Certified Change Practitioner.
Earlier in his career Ron was actively involved with PEMAC, helping to establish the Alberta Chapter and proactively encouraging those he worked with to engage in the MMP program. He was the 2007 winner of the PEMAC Sergio Guy Memorial award and continues to offer support by maintaining his PEMAC membership.
---
Maintainability & Reliability Best Practice Metrics Workshop
Presenter:
Michael Raible
Associate Reliability Engineer, Eastman Chemical Company
Description:
How do you know which metrics truly matter? The Society for Maintenance & Reliability Professionals (SMRP) Body of Knowledge and Best Practices, 6th Edition, are the basis for this workshop. In this workshop, you will gain insights into the latest thinking on maintenance and reliability (M&R) metrics. Attendees will learn how to use the metric hierarchy for linking M&R activities to an organization's strategy. Using this proven process, M&R practitioners will be able to make the business case for reliability to operations and leadership. M&R best practices will be discussed, along with how the metrics align with SMRP's five pillars in the SMRP Body of Knowledge. This hands-on workshop reviews the standard definitions and application of common metrics developed by the SMRP Best Practices Committee. Attendees will understand how to measure performance consistently, make valid comparisons and provide guidance to their organization on how to use SMRP metrics. The workshop is interactive; attendees will participate in activities using specific examples to apply and calculate metrics. Learning Objectives After completing this workshop, participants will be able to: • Examine the process for determining the right set of metrics for your business • Understand the process (metric hierarchy) for linking M&R metrics to the organization's strategy • Identify metrics that measure efficiency, effectiveness, and strategic execution • Practice calculating M&R metrics using formulas and sample data sets • Discuss the value of dashboards/scorecards as a tool to track strategic execution • Discuss effective techniques of data reporting so that management can use the information to make better decisions
About the Presenter:
Michael Raible has 15+ years of volunteer experience with SMRP, participating and chairing SMRP Body of Knowledge committees involved with Best Practice metrics and benchmarking. Currently he Chairs the Best Practices Committee. Michael is employed by Eastman Chemical Company as a Reliability Engineer and has spent the last 20+ years focused on improving asset management strategies, developing reliability information systems, and implementing best practice reliability work processes. Michael holds a Bachelors degree in Chemical Engineering from Texas A&M University and a Masters degree in Reliability and Maintainability Engineering from University of Tennessee. Michael holds ASQ certification in Reliability Engineering and is a SMRP Certified Maintenance and Reliability Professional (CMRP).
---
1/2 Day Workshop: Demystifying the Digital Twin and Achieving Whole Life Asset Intelligence for Sustainable Operations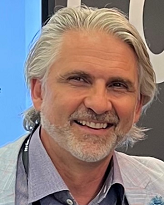 Presenter:
David Armstrong
Description:
The most successful organizations are already wired to leverage digitalization initiatives. That's because these high performing organizations prioritize the culture and processes to succeed and drive outcome. Typically, low performing organization fall short in connecting process and systems, enabling them to communicate effectively. This session will demystify the digital twin and provide guidance on how to balance process and human capital management with technology requirements to drive success in digital initiatives. Attendees will walk away with: • A realistic understanding of what the digital twin is and how it would both look and impact within their operations • An agnostic roadmap to implementing, optimizing, and achieving ROI on a digital twin • An understanding of the financial cost and ROI of digital twin initiatives
About the Presenter:
David merges field proven capabilities with the practical experience of building digital asset management systems with leading transformative change. He has helped Asset Owner Operators for 25+ years from the ground floor up to achieve significant results in the areas of Operational and Reliability Excellence, Investments & Engineer-Procure-Construct, Enterprise Configuration management and Asset Performance Management. This puts him in the ideal position to integrate Engineering, Operations and Maintenance across the complete asset lifecycle, and realize the enormous potential that the Digitalization of Industry 4.0 has to offer.
David holds a Master's in Enterprise Configuration Management from the University of Phoenix, is an Aladon RCM2 Practitioner and a Six Sigma Blackbelt, Project Management Professional that pairs certifications with practical battle scars from running cultural change management initiatives within asset intensive industries: heavy industry steel, O&G, water and power utilities and mining sectors. Typically, he challenges his projects to drive out costly variation by understanding the contributing root cause data points that not only determine the right strategies at the right time, but also to enable actionable results within the evolving science of data analytics. David is passionate about deriving maximum results from the circular economy, fostering discussions on socially responsible projects and inclusive societal systems and programs, supported by digital enabling solutions.
---
Uptime Improvement Tailoring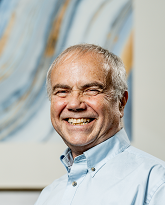 Presenter:
James Reyes-Picknell
Managing Consultant, Conscious Group Inc.
Co-presenter:
Martha Myers
Description:
Performance improvement projects are tricky to get going and the bigger the change, the more tricky they get. They all begin by understanding your current state, envisioning a future improved state, justifying the effort and costs with a business case, and then planning how you will make it happen. One challenge to completely understanding your current state and what a future state could be, is a lack of understanding of "what good looks like". PEMAC's MMP program and various other sources on excellence in maintenance and reliability can help to paint that picture in your mind. Once you have that, you need to get your senior management on side with your ideas and get a plan in place. This workshop will: - provide a brief overview of the Uptime Pyramid of Excellence and its 10 topics, showing what good can look like, - walk you through exercises to determine your own "performance gap", - teach a simple method to develop improvement ideas for addressing the gaps, - show you how to develop priorities for that work as needed to close the gaps, - show how, and help you to develop your own business case for making the changes you've identified, - help you identify just who you will need to "pitch it" to, in order to get the needed support and funding, and - then show you how we do that with a group of managers and others on site with your company.
About the Presenter:
James Reyes-Picknell is an MMP instructor, PEMAC volunteer, and former board member. He is founder and president of Conscious Asset, and author of the bestseller Uptime — Strategies for Excellence in Maintenance Management, several other books, and numerous magazine articles. His latest publication in April 2017, co-authored with Jesus Sifonte, is destined to change the RCM world for the better while showing how RCM is an integral aspect of asset management. James is a professional engineer, certified management consultant, and a thought leader in the fields of maintenance and asset reliability. He works with clients in asset-intensive industries such as resource extraction and processing, utilities, transportation, and manufacturing, where high reliability is a key to business success.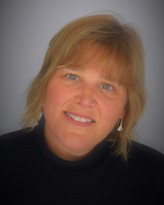 About the Co-presenter: Martha Myers graduated as a mechanical engineer from the Technical University of Nova Scotia in 1988. She has more than 30 years' experience in the petrochemical, chemical, and energy industries, working in Alberta, New Brunswick, and B.C. Since 1997, she has focused on M&R processes, working in various roles to improve the value of physical assets and using strategies for excellence in maintenance management. She started her own consulting company, MaRTHA Myers Consulting Services. Recognizing that there were few opportunities in Nova Scotia for those who had also been bitten by the "reliability bug," Martha spearheaded the newest PEMAC Chapter, where she serves as president. She received her Asset Management Professional certification in January 2020.
---
Keynote: Strategic Investment Into Our Greatest Asset – Our People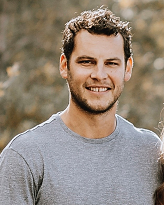 Presenter:
Jeremy Sylvain
Maintenance Supervisor & Coordinator, NAES Corporation
Description:
Our collective goals are to operate and maintain the facility in a safe, compliant, effective, and socially responsible manner to sustain a 100% commercial availability. There is no greater impact to these goals than the people directly responsible for the Operation and Maintenance at the Facilities. These goals are met through a combination of strategies that involve a myriad of challenging communications. More than anything, these communications require a complimentary skillset not necessarily honed by todays skilled craftsmen, soft skills. They may take the form of questioning the status quo, holding each other accountable, or courageous conversations. Essentially, we want teams who will listen and understand the facts of the whole situation at hand, and work together to elevate to the occasion, thereby addressing the failure or opportunities for improvements to the absolute best of their collaborative abilities. In addition to having the Technical skillset to operate and maintain our critical assets, our high functioning Teams need to contribute and extrapolate their soft skills by: - Creating a psychologically safe space to work to collaborate and challenge - Know, understand, believe the facts, then Act - Fostering an Environmental & Safety conscious workplace - Empowering each other, challenging the status quo and continuous improvement Teams that can leverage these 4 key strategies are able to rise to greatness at the most critical moments and inspire each other to do their very best work. As such, the focus of this MMP Capstone will be the strategic investment and development of our Teams' communications skillset. We will explore the many communications related failures that I have personally experienced and dissect individually the cost of each such failure, thereby quantifying the cost of poorly managed communications and, the cost benefit to investing in our greatest asset; Our People.
About the Presenter:
I am a Dual-ticketed trades professional and accomplished engineering technician with 20 years' progressive industrial experience and more than 10 years' direct leadership success within the oil and gas energy sector. Throughout my career, I've also been afforded great growth opportunities that enabled me to develop and advance leadership strengths and maintenance project management skills. Serving primarily in supervisory roles across the last 10+ years, I have earned a reputation for achieving production, quality, and performance excellence through effective program development, strategic change management, and motivational team leadership on complex projects' with budgets exceeding $15M. In addition, through keen awareness and enforcement of various industrial health and safety codes, legislations, and regulations, I have been able to establish and maintain a stellar safety record of 0 LTI.
I am a Father to three beautiful children. My leisure time is usually connected to coaching or managing sports teams. I also enjoy hockey, golf and reading.
---
Operational Readiness (OR) Global Approach to Asset Management Landscape & Best Practices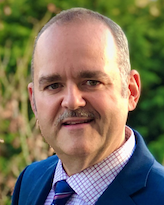 Asset Management Specialist, Agnico Eagle Mines Ltd.
Description:
Within our toolbox of best practices, the concept of Operational Readiness (OR) has been discussed, strategized, budgeted, and engaged, to prepare the asset(s) in transition from OEM to start-up, whether for the construction of a single asset such as a mine haul truck, or unique piece of manufacturing equipment, or for multiple assets within an infrastructure such as a hospital, or rail transit line to create the smoothest, "turn key" process for the newly acquired asset, prior to deployment into operations. Through the many global industries, we have been blessed with a very holistic view of what Operational Readiness should look like. However, the process can be seen as a high level strategy, which fails to incorporate the depth and breadth required to ensure all steps of the plan will engage tactics which align with corporate vision and mission, supporting critical aspects of readiness; the tracking platform, communications, and follow up methods used to ensure we engage stakeholders as "partners" in our journey, rather than captives in a process to ensure the asset is truly "Operationally Ready", before we sign off with the asset owners. As a result, tactics used are many time absence of an accurate tracking process to ensure the highest level of QA/QC. What better time to achieve this accuracy then at the inception of the new asset, just like we do when we welcome a new baby into our family. But can we honestly say we plan everything for our new addition? Definitely not. We can agree, that we are not all aligned in how or what we will feed our child when they turn 2 years old, rather we commit to the short term plan and move forward. Why? Simply put, it takes a lot of effort to "sweat the small stuff", however the tactics used for Operational Readiness, it is critical we "sweat the small stuff" as we build a platform that will support the process, while focusing on reduction of the 7 + 1 types of waste, and by making the process simple and attractive to the ones responsible for getting the process steps completed in our journey. An OR report study from Deloitte (2012) revealed that if a company can achieve OR process effectively, they would have an opportunity to reduce the risk of loosing 30% of their capital value. In addition, the severe detrimental impact on Capex and initial operational capacity, ongoing operations and maintenance costs over an asset's lifecycle are typically 1 – 2% higher, year-on-year and for the entire life of the asset, where operational readiness was not sufficiently achieved at the outset. And then there is value add for safety and employee morale. Everyone's best intentions are traditionally met with the reality of how many small, yet critical alignment steps there are to truly set up the asset to be resilient and sustainable within the lifecycle and within the desired Asset Management Landscape within your organization. Chaos usually rears its ugly head at a period after the asset has been commissioned and signed off with the asset owner. Normally the front end of design for reliability, need vs. want, master maintenance plans, parts and operations, maintenance and training strategies are set well. However, are they truly measured by the organization, in a way that supports the quality of work to manage QA/QC performance and excellence of each process step? Many stakeholders will have touch points in the process; either one time, or many times well past the commissioning stage, right to the end of asset life; retire, restore or renewal process, which is all part of the OR. In this presentation for the Operational Readiness (OR) Global Approach to Asset Management Landscape & Best Practices, the information will address how Agnico Eagle Mining Ltd., has taken the opportunity within the Nunavut Division, Asset Management group to enhance the tracking performance and following up with every stakeholder to ensure the actual work is being performed, at the right time, for the right reasons and the completion of each of the hundreds of secondary and tertiary steps are properly aligning with the timing to bring the asset into operational state. The presentation will discuss the practice and "out of the box" applications readily available using the Microsoft 365 suite of programs, such as SharePoint and the supporting applications available, without engaging in complex processes, spreadsheets or software tracking, workflow, and communication platforms. It is challenging to keep everything tracked and packaged in one system available to everyone when having to apply multiple CMMS, EAM, ERP, or other 3rd party application systems help to support the management of assets.
About the Presenter:
I am a demonstrated and consummate professional with 26 years, firsthand experience in physical asset management through operational and reliability excellence. It is my pursuit as an agent of change in the landscape of operations, maintenance and reliability to couple best practices while aligning the strengths and diversity of the employees to achieve success. Such cooperation and synergy have resulted in enhancement of strategies to support autonomy, mastery and purpose in the context of asset management frameworks and continual improvement.
I have been fortunate to engage in managing assets starting my journey as a journeyman industrial mechanic and apprentice industrial electrician, which further supported my growth and development of skillsets to become a craftsman at my trade, while expanding my knowledge to maintenance planning, supervision, and management in senior roles within a number of industries, such as manufacturing, pulp & paper, engineered lumber products, mining, oil & gas, and marine transportation. I have also had the opportunity to engage as principal consultant in reliability for mining, oil & gas and green energy solutions within Canada, United States and Australia.
I am currently employed with Agnico Eagle Mining Ltd., with the Asset Management group as part of the Nunavut service groups supporting our 3 mining operations in the Nunavut region.
About the Co-presenter: To be defined
---
Barringer Process Reliability – "My factory on a page"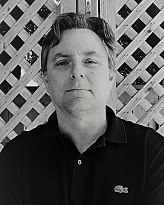 Presenter:
Andre-Michel Ferrari
Senior Specialist - Reliability Engineering, Enbridge Pipelines
Description:
This paper introduces a Reliability Engineering process also known as Barringer Process Reliability (or BPR). It is a simple yet powerful method for senior managers to assess and quantify the performance of their production plant with simple graphics and a few key performance numbers. It is "my factory on an A4 page" appropriate for busy managers in an organization. The underlying mathematical concept for BPR is the Weibull statistical distribution assuming that daily outputs in production plants all follow a Weibull statistical distribution. BPR is not intended to go into the weeds of the losses or low production root causes but rather remains at a high level. However, it is still able to benchmark, quantify production losses as well as opportunities and measure quite precisely, the variability in production outputs. The presenter who is well versed in this technique, will briefly introduce the concept followed by a variety of applications in industrial environments.
About the Presenter:
André-Michel Ferrari is a Reliability Engineering Senior Specialist with Enbridge Pipelines (Liquid Pipelines Division). He has over 25 years of industrial experience in reliability engineering, maintenance engineering, and quality systems implementation. His experience includes world-class companies in the brewing, semiconductor, and oil & gas industries. André-Michel is a Professional Engineer in Alberta and a Certified Reliability Engineer with the American Society for Quality. His academic credentials include an M.Sc. in Chemical Engineering from École d'Ingénieurs de Marseille (1994) and an M.Eng. in Engineering Management from the University of Alberta (2010).
---
PEMAC Education = Value for Organizations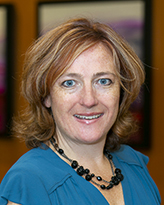 Presenter:
Nicolle Guillen
Education and Professional Development Manager, PEMAC - Head Office
Co-presenter:
Edith Mackenzie
Description:
How well maintenance, reliability and asset management is done in organizations impacts the entire business. The consequences of not getting it right range from unsafe workplaces to damaged customer and community relations. Learn how PEMAC's accessible educational opportunities can bring value to organizations through case studies across a variety of industries. Thousands of participants who have a variety of roles within their organizations have taken PEMAC certified courses and have shared their knowledge and skills with their teams. Companies have targeted PEMAC courses to drive excellence in maintenance, reliability and asset management. Taking a one team, one language approach to learning and decision making, organizations benefit from PEMAC education. Join us and learn more.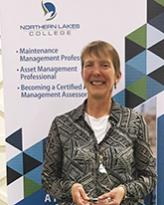 ---
How Asset Management Practices Evolve in a Clean Energy Transition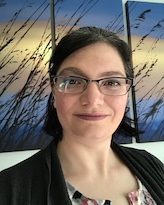 Presenter:
Marina Van Koughnett (Weisman)
Supervisor, Maintenance Programs and Work Management, TransAlta
Co-presenter:
Prabhdeep Singh Sodhi & Richard Mercredi will be co presenters
Maintenance Process Specialist
Description:
Facing into change is hard, everyday we see the world trying to come to grips with climate change and wrestling with the actions needed to mitigate its effects. TransAlta has been leading the way in North America, contributing 8% towards Canada's reduction in greenhouse emissions through its clean energy transition having reduced 25 million tonnes in annual emissions reductions since 2005. For our organization it's meant closing coal assets, converting coal asset to gas and extensive growth in renewables. However, this kind of change however does not come without its challenges. TransAlta's asset base has undergone tremendous change and is continuing to do so. Today, 35% of TransAlta's company EBITDA comes from our renewable's energy business, yet in 2025 we are projecting that our renewable business EBITDA contribution will grow to 70%! In this talk we will explore how this has changed the face of our business, the types of challenges we are encountering and how our maintenance programs and processes have evolved and continue to evolve. This story will help you and your organization think about managing large scale change and its impact on your asset management practices.
About the Presenter:
Marina Van Koughnett is responsible for TransAlta's Process Safety Management Program and is one of the founding members of TransAlta's Operational Integrity Program which combines practices from Asset Management, Process Safety, Environmental Health and Safety and Risk Management to create an integrated operational Management System. As one of the programs leads and a current member of the governing organization, Marina's focus is on the continuous improvement of the business via Operations Risk Management, Operations & Maintenance Practices, Competency Management, Business Planning & Target Setting and Process Safety.
Graduating from Queens University in Engineering in 2004, Marina started her career in TransAlta's new graduate program. After completing the program Marina found a home in Major Maintenance for Gas and Hydro generation, ultimately progressing to the role of Manager Major Maintenance for Gas & Renewables before transitioning to the development of TransAlta's Operational Management System.
About the Co-presenter: Prabhdeep Singh Sodhi Bio: I hold a First-Class Bachelor's Degree in Mechanical Engineering, and am currently working at TransAlta as a Maintenance Process Specialist. Previously I have worked with Accenture Inc. and was working with the Asset Performance Management center of excellence (CoE) and was involved in various asset management and reliability projects across the globe. I am a seasoned professional with 14+ years of experience in the areas of Asset Performance Management, Work Management Process, Operation & Maintenance of Rotary and Static equipment. Richard Mercredi's Bio: I've been a Red Seal Journeyman Electrician since 1996. I worked as an Electrician at the Ekati Diamond Mine in the NWT from 1997 to 2004 before transitioning into a Planner position. At the mine I worked on Process Plant Controls, Conveyor and Crusher Systems. I have been employed with TransAlta for 14 years and have held positions of Work Management Process Specialist, Electrical Instrumentation and Controls Outage Coordinator and Plant Supervisor as well as a Planner/Scheduler. I have spent the majority of my time at TransAlta on the Outage Team as the Electrical, Instrumentation and Controls Coordinator and in the last few years I have been the Maintenance Process Specialist dealing with Processes, Projects and enhancements to our SAP tools.
---
Canada's Got Talent - But Can We Find It?
Presenter:
Cliff Williams
Principal Advisor, TMS Asset Management
Description:
Canada's Got Talent – but can we find it? No this is not an invite to audition for Canada's new series looking to promote our talent ! Think about it - when we watch Canada's Got Talent how often do we see Singers Dancing and Dancers Singing Or even worse, Acrobats eating fire while Fire Eaters do tumbles. Never! - why ? because when people decide to audition they know what they're good at and what skills are required to be successful. So how do we know we are auditioning, I mean interviewing, skilled and potentially successful Maintenance and Reliability Leaders. How many times have you seen where someone gets hired or promoted into a position of leadership only for them to struggle and sometimes fail. Why does this happen, what went wrong how can we prevent this? We know that they need talents but do we REALLY know which one will allow them to succeed? Let's take the skilled craftsman (Singer) and make him Maintenance Manager (Dancer) Let's take the Project Engineer (Acrobat) and make him Reliability Leader (Fire Eater) Join us for this presentation to learn what skills are required to be a Maintenance and Reliability Leader where we guarantee they won't be the ones you normally think of as being necessary.
About the Presenter:
Cliff Williams is the author of the bestselling maintenance novel People: A Reliability Success Story. He's a maintenance educator and a keynote speaker at conferences around the world who believes success is achieved through people. Currently, Cliff enjoys sharing his knowledge and experience as a facilitator of PEMAC's Asset Management Certificate Program and as an advisor on M&R for People and Processes, Inc. Hehas just retired as the corporate maintenance manager with ERCO Worldwide, a Canadian chemical producer.
---
Turning Strategy into Maintenance Excellence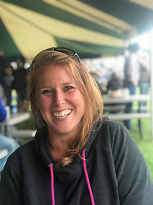 Presenter:
Melissa Schmidt
Description:
In service providing organizations, coordinating resources to minimize redundancy, manage cost to serve and combat employee disengagement becomes a differentiator. For larger organizations this can further support streamlined captial and operational investments such as facilities, speciality tooling and training. Within the maintenance industry we project that 35% of our trades persons time is actually on the tools (module 6), this is an alarming statistic that resonates with many professionals. Organizing resources intentionally, creating the customer experience while managing these investments can be achieved in a network strategy. The network organizes resources between generalists and specialists and capitalizes on placing services that require specialization in labour markets that have depth. Organizing is only part of the equation, having a comprehensive & fluid S&OP process and a mechanism (ex: a control tower) to bring real time visibility into capacity increases productivity and reduces overall cost to serve. At my organization, we have done just that. Beginning in 2019, we designed a hub and spoke model that would support a long term vision of creating capacity through strategic efficiency. This transformational pivot required considerable foresight, change management and Since the MRO articlehttps://www.mromagazine.com/digital-archives/september-2020/ (page 12) in 2020, the focus on capturing internal & external demand signals to support the maturity of our capacity and capability (S&OP) planning, we have been able to grow niche market shares by 300% in under 2 years. THe planning coupled with the increased/real time visbility through our contol tower has supported sustainable growth in an ever shifting economic climate.
About the Presenter:
A passion for continuous improvement and innovation led me to the MMP Program in 2011. Having a diverse career in the oil and gas sector, primarily in heavy equipment, demands that you never stop evolving your knowledge. A 25 year career with one organization provided ample opportunity to test the practical application of maintenance principles. From front line operational roles within a unionized environment to strategic business development, my objective has always been to give back to the maintenance management community. It was this objective that led me to complete a MBA through the University of Fredericton (2019). With the studying complete, it was time once again to practice the application of evolving principles. When the work is done, Melissa enjoys a balance of tranquility and adventure, spending quiet days on an acreage on the outskirts of Edmonton, AB with equal enjoyment on the ski slope or a motorcycle in the mountains
---
Designing Safe & Reliable Electrical Asset Management Programs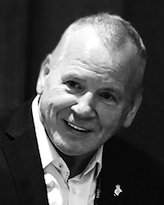 Presenter:
Martin Robinson
Description:
Electrical asset inspections yield the most beneficial information when operating under full load conditions; however, the risk of an accident is at the highest level if the inspection is performed on open panels. The company's maintenance management team is challenged to find an answer to this question as a result of two key drivers: 1. Enforcement of New Safety Regulations 2. Management's objective of zero downtime This presentation will focus on the following topics to help organizations find safe and cost-effective solutions: • Review traditional calendar-based electrical maintenance practices and recognize the risk of associated safety and reliability errors • Understand how safety regulations are driving changes in workplace electrical operating procedures • Understand the rationale behind condition-based maintenance inspection programs and its respective safety, efficiency, asset reliability and cost-avoidance benefits • Review of innovative technologies and tools available today to create a safe, efficient and reliable electrical maintenance inspection and data surveillance program that saves lives, time and profits • Discuss the average skill level of today's electrical workforce and understand how a condition-based maintenance program would utilize all skill levels more efficiently While no program is 100% error proof, condition-based maintenance inspections is growing as companies strive to improve profitability, uptime, and safety.
About the Presenter:
For over 30 years, Martin Robinson has been a pioneer in the field of condition-based maintenance technology. He spent 18 years in the British Army specializing in field maintenance of combat fleet vehicles. Mr. Robinson continues to be an innovator and pioneer the technological benefits of Infrared Thermography internationally. He has met with, consulted, or advised international maintenance and reliability leaders on electrical preventive maintenance (EPM) and electrical safety standards of NFPA and OSHA. A recognized authority in the field of Infrared (IR) Thermography, Mr. Robinson has designed CBM programs to include IR, Non-destructive Testing (NDT) and implementation of green energy initiatives and energy management strategies.
Martin holds a NEBOSH certificate in Occupational Safety and Health, a Level III Certified Infrared Thermographer and is also a Certified Maintenance and Reliability Professional (CMRP) through the Society for Maintenance and Reliability Professionals (SMRP). He is also a member of IEEE, NFPA and is a standing member on the technical committee CSA Z463 guidelines on maintenance of electrical systems and a member of the IEEE P1854 working group (Recommended Practice for Electrical System Design Techniques to Improve Electrical Safety). Martin is a Reliability Partner with Reliability Web and is CRL certified.
---
Dynamic P-F Curve with Machine Learning for efficient Predictive Maintenance
Reliability Engineer, RAMwright Consulting Co.
Description:
Organizations are observing the change in the maintenance landscape with the use of data-driven analytics for decision-making. Underpinning these analytics is Machine Learning. The algorithms form the model that ingests data to represent the system and predict its future state. While this method has found rapid applicability in other sectors, the field of Reliability & Maintenance Engineering is still exploring ways to adapt this idea to its conventional Asset Management programs. The objective of this paper is to explain the predictive power of machine learning by wrapping it around a prevalent reliability tool: the P-F Curve. Initially proposed in the Reliability-Centered Maintenance (RCM) framework, the P-F Curve is ubiquitous and the practitioners understand its simple and elegant description of the failure behavior. In spite of its understanding, the use of the P-F Curve has been minimal in everyday analysis to estimate when and how soon the failure will occur. Predictive Maintenance (PdM) Tools such as Vibration Analysis, Ultrasound, and Thermography have made the P-F Curve more accessible. Adding Machine Learning to these PdM tools, with a real-time data stream, will amplify the value of this analysis with better detection of Potential Failure (Pf) and forewarning of Functional Failure (Ff). Having real-time data and a real-time P-F Curve plot will enable the users to capture the changing conditions. We define this new curve as the Dynamic P-F Curve™. Dynamic P-F Curve™ Machine Learning models will estimate the time available (P- F Interval) for the maintenance team to respond to an asset before catastrophic failure. This interval will change if the asset experiences an external force causing it to wear out sooner. Thus, a dynamic curve makes the maintenance plan itself changeable and agile, improving the plan's efficiency. The final part of the presentation will showcase an example of how a Dynamic P-F Curve™ is calculated and represented by using an open-source data set. The resulting change in the maintenance plan actions is also prescribed to fully explain this idea, concluding with the list of use cases.
About the Presenter:
Arun Gowtham is a Certified Reliability Engineer with 7 years of industry experience applying Reliability Centered Maintenance (RCM) and Design for Reliability (DfR) practices to improve System Reliability. His breadth of exposure to diverse teams spanning 3 countries and 3 industries has given him unique insights & opportunities to tackle field failures and build sustaining reliability programs. His current interest is in employing data-driven analytics to underpin decision making for Reliability Management. Arun started reliability journey with a thesis work on Predictive Modeling for RCM as part of his master's degree graduation from Drexel University, PA, USA. He also holds a bachelor's degree in Mechanical Engineering from Anna University, TN, India. Arun is an active volunteer; General Secretary for PEMAC GTA Chapter; and a registered engineer in Ontario.
---
Identifying Critical Mass and Worker Density Constraints when Planning a Maintenance Outage: A Case Study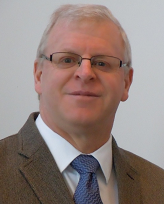 Reliability & Maintenance Advisor, Dlpemanagement
Description:
Continuous processing or manufacturing facilities will occasionally require planned outages to primarily address reliability or maintenance issues. Due to the high cost of these outages (opportunity and real), careful planning and scheduling practices are used to come up with detailed execution plans to reduce the planned duration as much as possible. While outage duration is typically determined using the critical path methodology, large quantities of smaller but similar in nature jobs can lead to unexpected schedule extension. A planning team recently applied this lesson-learned by calculating the schedule impact of such critical mass work. During inspections and maintenance outages, labor cost is usually a significant expense. In order to meet the required cost and duration goals, worker efficiency is critical. As part of the job plans and schedule creation, a planning team was able to model one crucial feature of labor efficiency – worker density, that is the maximum number of workers that can be allocated to a specific work area over a given time span with minimum productivity losses. As a result, small changes were made to the scheduling of individual tasks. This case study will illustrate how both constraints were considered when planning & scheduling a major maintenance outage.
About the Presenter:
Daniel Evoy solves your company's problems with expert knowledge, industry experience, and energy. Daniel began his career as a financial analyst at a major integrated oil and gas company in 1982, after graduating from McGill University with a degree in engineering, a post-graduate degree in management, and professional designations as an engineer and accountant. He progressed through various positions with increasing responsibilities in a variety of areas, including project/construction management and facilities maintenance, where he helped his employer achieve superior workplace safety and business results.
Daniel now works with businesses in the fields of facilities management, particularly equipment maintenance and reliability, project/construction management, and cost controls.
With more than 35 years of experience, Daniel has the ability to work with people at all levels of an organization and can assist in the implementation of any needed work process improvements. His knowledge and experience can be a huge help to your company and its objectives.
Daniel continues to volunteer in his community, serving as a director and board member of local non-profit organizations, among other things
---
Integration of Climate Change into Levels of Service at Town of Halton Hills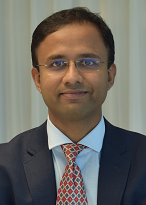 Co-presenter:
Catherine Simpson
Asset Management Technical Lead
Description:
Towns and municipalities in Canada are realizing the need to integrate climate change into levels of service decision making for infrastructure assets. These assets provide day to day services like transportation, recreation and utilities but were designed long before climate change was identified as a threat. With climate change impacts getting more frequent and severe, infrastructure owners and operators cannot ignore the resulting safety and service interruption risks. Town of Halton Hills (population: 61,672), in Ontario Canada, declared a climate change emergency in May 2019 for taking concrete steps towards climate change resiliency. In 2020, the town published a 30-year Climate Change Adaptation Plan (CCAP) that states it strategy for climate change resiliency and provides overarching guidance to implement them. In addition to this high-level plan, detailed vulnerability assessments were carried out on select infrastructure assets to identify risks resulting from climate change and corresponding mitigating actions. Since assets exists to provide services (or value) to citizens and stakeholders, the Town's Asset Management team felt the need for a more practical approach that could clearly identify what services are at the risk of being interrupted due to climate change. Such an approach will directly connect service delivery goals to climate change impacts and provide clear line of sight between climate change adaptation strategies (capital and O&M) and town's service objectives. This paper describes such an approach taken by Town of Halton Hills and Jacobs to integrate climate change considerations into asset management for key municipal assets such as recreation facilities, roads, bridges, parks & open spaces, and storm water facilities. The paper will describe the process Jacobs and the Town undertook to: - Identify levels of service for different infrastructure assets - Identify climate change exposures on service delivery and identification of vulnerabilities (defined as a gap that exists if existing processes/asset systems are not able to adapt to the climate change events) - Identify strategies to close the gaps resulting from climate change and prioritization of these strategies An overview of the lessons learnt while applying the process, summary of key outcomes from each part of the process and examples of suggested adaptation strategies will be provided
About the Presenter:
Jerry is a Director for the Strategic Consulting Practice in Jacobs Canada. He started the Asset Management consulting business for Jacobs in Canada in 2017. Jerry specializes in asset management consulting and brings significant expertise in risk management and enterprise management and system implementation.

About the Co-presenter: catherine.simpson@jacobs.com
---
PEMAC Maintenance Team of the Year 2021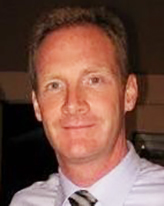 Maintenance Manager, Irving Pulp and Paper
Description:
The Irving Pulp & Paper maintenance team was the recipient of the PEMAC Maintenance Team of the Year Award for 2021. The team was honored to be nominated based upon long term sustained performance improvements, professional development, controlling reactive maintenance and continuous improvement.
About the Presenter:
Andrew graduated with a Mechanical Engineering degree in 1992, with his first employment commissioning and operational support of a large thermal power plant in New Brunswick. Since 1995, Andrew has been employed by the Irving Pulp & Paper division in a variety of progressively responsible Engineering and Operational roles in several pulp & paper mills in New Brunswick. He is currently employed as Maintenance Manager at Irving Pulp & Paper, leading a skilled group of 135 technicians, technologists and engineers committed to plant uptime and reliability. Andrew completed his MBA in 2001 and achieved MMP certification in 2016.
---
A Road Map to Excellence, Connect, Learn, Contribute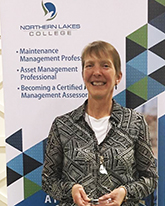 Presenter:
Edith Mackenzie
The Professional "Nudger", Retired
Description:
A road map to excellence, connect, learn, contribute (share the driving and revise your trip along the way!) AND Take a detour once in a while... Road trips are a great way to see a country. You start with a reason for the trip and then you map out the route. Along the way you discover that your original route may not be the one you still want to be taking. The PEMAC and Northern Lakes College partnership is like that. In 2004 it started with delivering the Maintenance Management Professional (MMP) program, live online, and from there it has flourished to delivering all PEMAC programs/courses to participants across Canada and around the world. In an 18 year partnership you learn a lot together. This presentation will focus on how 3 small words, connect, learn, contribute, have continued to drive the partnership through all the years and what lessons we learned along the way. These lessons are ones that apply to all partnerships - in your workplace, with your customers, in your community - excellence is a shared learning journey.
About the Presenter:
Edith Mackenzie is recently retired and was the Senior Liaison for Continuing Education & Corporate Training with Northern Lakes College (NLC). During her 38-year career with NLC Edith worked with students, instructors, communities, organizations and multiple partners to deliver quality training to the NLC region and beyond. For 10 years, Edith coordinated the online delivery of PEMAC's Maintenance Management Professional (MMP) program. In 2016 PEMAC's CAMA course was added and in 2018 the delivery of PEMAC's Asset Management Professional (AMP) program. Accessibility to education wherever you are located is a key driver for NLC and Edith. The PEMAC programs have connected her with participants, instructors and companies across Canada and around the world. Edith is passionate about service and PEMAC's tagline – Connect, Learn, Contribute – is how she works with others. She often calls herself the "professional nudger" in her role and it has served her well with connecting to others in a timely fashion, learning from them and leading to necessary changes in how courses are delivered. Excellence is a shared learning journey. Edith is an active member of PEMAC and volunteers on the MainTrain committee.
---
The Ultimate Maintenance KPI and the Seven Underling Planning Scheduling KPIs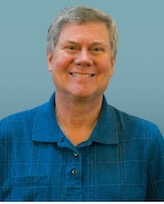 Managing Partner, Palmer & Associates
Description:
The ultimate maintenance KPI must show if we are keeping assets from breaking and not just fixing them after they break. While our maintenance forces are responsible for fixing things that break, we have really failed in our primary mission to keep them working in the first place! In Six Sigma terminology, the ultimate maintenance KPI should be about eliminating defects. Emergency and urgent work requests are "defects." How many do we have? Are we getting better at eliminating them? Simply put, that's what it's all about. Modern maintenance knows that the key to reducing emergency and urgent work orders is doing more proactive work such as PM, PdM, and project work to head off reactive work. However, because many plants are overwhelmed with reactive work, planning and scheduling are critical to help us complete the extra proactive work. We track and manage simple supporting planning and scheduling KPIs to achieve super-high productivity and quality of work. These easy-to-measure KPIs are schedule compliance, schedule loading, work order completion rate, planned coverage, creation of reusable job plans, keeping a minimal unplanned backlog, and amount of helpful feedbacks received.
About the Presenter:
Doc Palmer has four decades of industrial experience primarily as a practitioner within the maintenance department of the Jacksonville Electric Authority, a major United States electric utility. From 1990 through 1994, Palmer was responsible for overhauling the existing maintenance planning organization. The resulting success played a role in expanding planning to all crafts and stations owned and operated by the utility. Publisher McGraw-Hill subsequently sought out Palmer to author the Maintenance Planning and Scheduling Handbook published in 1999 and now in its fourth edition (2019). Currently Palmer provides guidance, mentoring, and training for companies internationally for maintenance planning success. Doc Palmer is a registered professional engineer with a master's degree in business administration. He is also a CMRP, Certified Maintenance and Reliability Professional.
---
PEMAC's Certifications and Your Career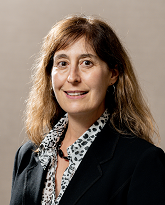 Principal Consultant, Steppe Consulting Inc.
Co-presenter:
panel to be confirmed if the topic is selected
Description:
Seeing information on PEMAC's new certifications? Wondering how the new globally accredited CSAM, CPAM, and CTAM compliment the well established MMP and CAMP? and how they fit with the WPiAM CAMA certification? This presentation will clear up the mystery by outlining the ins and outs of - MMP and CAMP knowledge-based certifications - CSAM, CPAM and CTAM competency-based certifications (plus future levels) - WPiAM's CAMA exam and associated certification - How all these certifications fit together and which one(s) might be right for your career path - Application how-to's This presentation is envisioned to be coupled with a panel discussion with 3, maybe 4, PEMAC members who can share their career journeys and how their certifications have enabled both advancement and recognition. The specific panel participants will be named if this topic is accepted as a MainTrain presentation.
About the Presenter:
Susan Lubell P. Eng, MBA, MMP, CAMA has extensive experience in the fields of asset management, reliability, maintenance management and operational excellence. She brings over 25 years of progressive experience leading teams on their improvement journeys and guiding associated initiatives within asset intensive companies. Susan brings a unique ability to translate senior management's organizational business goals and objectives into practical actions implemented at the front-line to drive business results. Her experience spans the entire asset lifecycle from conception to retirement with a focus on driving business value through the operate and maintain phase.
She spent several years working in northern Alberta plant operations before moving to central head office roles. More recently, Susan has successfully filled senior management roles while companies were experiencing significant restructuring and transition. Author of Root Cause Analysis Made Simple, Susan's industry roles include Past-President and current Director of PEMAC Asset Management Association of Canada, Chair of World Partners in Asset Management (WPiAM), and Canadian representative and past-Secretary of the Global Forum on Maintenance and Asset Management (GFMAM).
---
Installation and Commissioning Pillars of Reliability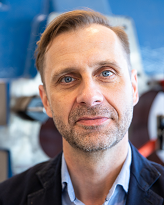 Presenter:
Roman Megela Gazdova
Senior Reliability Engineer , Easy-Laser AB
Description:
Operational Reliability for rotating machinery is directly link to the way the machine is installed. My experience from North Sea Oil and Gas industry is that precision procedures must be put into the place before the equipment is fabricated and installed taking into the consideration HSE. Installation procedures such as " Foundation Flatness and Levelness, Soft Foot, Precision shaft Alignment, Pipe strain, Nozzle Load and Thermal Expansion must be measured and verified during the installation to assure proper functionality of the equipment. In the commissioning phase the equipment must be tested and verified. I will be speaking about the these installation procedures and how to achieve Reliable operation of rotating equipment.
About the Presenter:
As a mechanical engineer specify in rotating equipment I have been working for more than 20 years in the field as Service manager, Assembly manager and Commissioner all over the world. Assembling and starting complex gas compression systems for Oxygen production, Petrochemical industry, and Oil and Gas. Now, I'm in charge of corporate training program at Easy/Laser AB Sweden. My mission now is to teach and train Reliable procedures for machinery installation and precision maintenance practices.
---
Impact of Electrification on Long-Term Infrastructure Decision-Making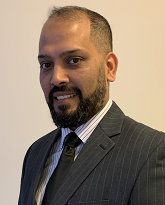 Principal Consultant, AMCL Canada
Description:
The energy landscape is shifting with the rise in electrification of transit and the rise of renewable energy shaping a new energy era that is changing the way we think about infrastructure decision making. This presentation will articulate how electrification of transit and an increase in renewables will impact medium and long-term infrastructure planning by providing examples and a practical perspective (case study) to demonstrate how Asset Management decision-making played a vital role in a utility company's response to this change. This utility company is a key contributor to several electrification initiatives. They recognized the challenge associated with these initiatives and the overall success of the first implementation phase with minimal disruption to current operations. They are also preparing for electrification of the government transit's first all-electric bus garage to support future procurements of battery-electric buses (eBuses) and will be working on the design and implementation of charging systems infrastructure across the city(?). Over the past 20 years, more than 50 renewable energy systems have been installed on City buildings and properties. In 2020, the city developed recommendations for the utility to achieve greater outcomes for energy efficiency, demand management, and renewable energy. The city also mandated installation of renewable energy systems on all buildings, where feasible, by 2020. The rate of development in electrification and technology in the transit sector is faster than implementation of major infrastructure developments; changes in demand patterns impact everything from the transmission and distribution networks to generation, dispatch and peak-load system capacity design; so it is not possible to "wait and see" before committing to infrastructure investment decisions. This presentation will cover how the utility is dealing with these changes by ensuring an appropriate long-term decision-making framework is in place to assure business continuity and reduce the impact on climate because it poses a particular risk for asset owners and operators. AMCL will present best practices for long-term decision-making and how the impact of change should be taken into account during the development of long-term infrastructure planning processes, in the context of a public utility.
About the Presenter:
Dr. Imad Khan is a registered IAM[1] Asset Management Professional (AMP) and Professional Engineer (P.Eng) with over 17 years of experience in the energy business advisory and consulting services in utilities, infrastructure, and other industries, including the oil & gas sector. He has successfully led and delivered many medium-large scale projects worldwide with a strong focus on people, process, plant and technological improvement. He championed and implemented ISO55001 asset management standards in businesses resulting in organizations receiving accreditation. Dr. Khan is an active expert in revising ISO 55001 Standard in Technical Committee TC 251. He performed Capability Assessment & Roadmap Development using 39 core capabilities defined by the Global Forum on Maintenance and Asset Management (GFMAM). He developed many SAMP with organizations worldwide. Dr. Khan relocated from the UK to Canada in 2017 and is based in the Toronto office.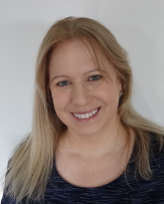 About the Co-presenter: Ms. Vine is a Chartered engineer and asset management professional with over 20-years industry experience in asset management in utilities, transportation, defence and civil infrastructure across the UK, US and UAE. She has been a PAS 55/ ISO 55000 assessor for over 10 years and provides advice to clients on business process improvements to achieve ISO 55000 accreditation. Sarah relocated from the UK to Canada in 2018 and is based in our Calgary office.
---
Maintaining Reliability in Unreliable Times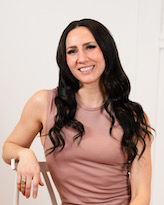 Regional Managing Partner, Iota Consultants
Description:
We are in unprecedented times. Covid-19 wreaked havoc on supply chains; decreased production during times of increased demand. Labor shortages, chip shortages, long lead items turning into "maybe next year, if you're lucky" items. The Russia Ukraine war added further stress to supply chains through sanctions, port closures, fuel shortages and much more. What once was reliable is now unreliable. So how can companies overcome an unreliable supply chain to maintain their reliability? There are several ways to mitigate unreliability; scenario planning, supplier management, and technology. There is no one size fits all and what may work for one company will not necessarily work for another. Scenario planning involves reviewing every potential situation that could occur, then working through to see how the company would be impacted. Ultimately this results in mitigation plans for each scenario. These can then be reviewed and implemented. Proper Supplier Management includes ensuring all suppliers have their scorecards reviewed on a regular basis. Their information updated and kept current. It can also include reviewing which suppliers can become substitutes for others in the event one is not able to provide the required product in time. Technology is important as it links all the information together. Algorithms can be created to let management know that certain parts are low, equipment is wearing out sooner, it also collects information on suppliers for the scorecards. Overall technology is the glue that binds and provides real time information updates. This presentation will review how to best use technology to help mitigate reliability and supply chain issues.
About the Presenter:
Danaka obtained her Master of Engineering from MIT in systems and supply chain. She is a partner at iota consulting, a management consulting firm, where she consults in Supply Chain, Project Management, and Data Analytics in heavy manufacturing and technology. Danaka is also a sessional lecturer at the Dhillon School of Business, where she teaches Supply Chain and Project Management. She has written a supply chain textbook as she did not feel the current ones contained enough application of supply chain and focused too heavily on theory. The textbook is available for university students this fall. Her algorithm writing took her into the medical side; Danaka is a cofounder and the current COO of VitaNova Tech, a fertility company in the US. She wrote algorithms to better match surrogates and egg donors with intended parents. Oh Additionally, she is currently completing her PhD in Cardiology at the Cumming School of Medicine where she is using machine learning to help predict SCD (sudden cardiac death) by rewriting the algorithms that are currently being used to find certain markers.
Danaka sits on the Training and Education committee for the Cardiac Arrhythmia Network of Canada, where she educates other PhD's, trainees, Doctors, and health care workers in implementing and using technology in cardiac care. She also sits on the board of motionball, a national fundraising committee dedicated to raising money for Special Olympics. She is also an animal foster parent for her local Humane Society, where she looks after a variety of animals.
Danaka routinely mentors high school and university students, helping them to find their passions, she is also an Educational Counselor with MIT where she works with admissions to find the best applicants that align with MIT's mission. She is a certified coach and helps those she works with to achieve their goals and dreams.
---
Integrated APM: Seamless Management of Asset Strategy and Health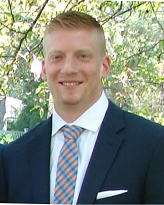 Presenter:
Chris Harrington
Principal Solutions Engineer, Arms Reliability Canada LP
Description:
When it comes to Asset Performance Management (APM), most organizations share the same goal which is to extract the required performance from their assets, at the lowest cost and within the accepted risk profile. The challenge with traditional APM, though, is that the activities and tools used to manage asset health and strategy are disconnected from one another. Integrated APM digitally connects the traditionally siloed functions of asset management, creating an integrated approach that enables organizations to demonstrate compliance, reduce risk, manage costs, and deliver predictable performance. Every organization has finite resources dedicated to asset management and at any one time there are a number of problems competing for their attention. It can be very difficult to prioritize activities, One of the key benefits of Integrated APM is that it provides a comprehensive view of asset health and risk, accounting for asset age, operating condition, maintenance plans, and strategy compliance. The insights gained provide a sound foundation for data-driven performance management, helping organizations prioritize activities to manage cost and risk. This presentation introduces Integrated APM and outlines key steps to evolve any organizations approach to asset performance improvement 1. The common pitfalls of traditional APM 2. Start with process 3. Building organizational capability 4. Developing effective integrations 5. Delivering insights supported with content and expert capability
About the Presenter:
Chris Harrington holds a Bachelor's Degree in Chemical Engineering, a Master's Degree in Business, and is a Certified Reliability Leader and a Certified Maintenance and Reliability Professional. At ARMS Reliability, Chris has held roles as a Reliability Consultant and now as an Account Executive, leveraging his technical experience to collaborate with clients and align reliability solutions to their unique challenges.
---
Multi-criteria Decision Model for Spare Parts Stocking for Manufacturing Industries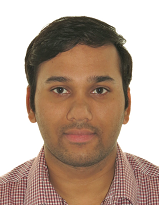 Presenter:
Sathishkumar Nachimuthu
Reliability Specialist, Hinton Pulp a division of West Fraser Mills Ltd.
Description:
Reliability and Maintenance (R&M) teams at manufacturing facilities employ different maintenance strategies on their physical assets to achieve the desired reliability and maximize the availability of the assets. Most of the production downtime in manufacturing facilities is because of unexpected (or) random failures of equipment and the associated reactive maintenance work. One of the factors that affects the total time to fix failed equipment is spare parts availability. The increasing complexity to minimize production downtime with aging assets demands problem-specific decision models. In this study, a multi-criteria decision model is proposed to assist the R&M stakeholders at manufacturing facilities in making decisions on stocking the right parts. The proposed model will help facilities to stock the spare parts required to maintain the system with-in acceptable and manageable risk. Two case studies from a pulp mill will be presented to demonstrate the use of the proposed decision model. The first case study deals with "Pulp Machine Process Area" with historical data on equipment failures and spare parts usage while the second one focuses on a newly commissioned plant without failure information. The proposed decision model helped to identify the right parts to stock and minimized the risk and inventory costs in both cases.
About the Presenter:
Sathishkumar is a young, diligent, and industrious team player who always loves to work in a challenging work environment, with positive attitude. Sathishkumar is currently working as a Reliability Specialist at Hinton Pulp, A Division of West Fraser Mills Ltd. He is currently leading the Machine Task Force team at Hinton Pulp with an objective to improve the reliability of the Pulp Machine by establishing an optimal and comprehensive reliability and maintenance program. Sathishkumar obtained a Bachelor of Engineering degree in Mechanical Engineering in India and a Master of Science degree in Engineering Management at the University of Alberta, Canada. Sathishkumar worked as a "Research Assistant" at the Reliability Research Lab of University of Alberta, under the supervision of Prof. Dr. Ming Zuo, who is a global leader in Physical Asset Management, Reliability and Maintenance research. Sathishkumar developed prime knowledge in physical asset management, reliability, and maintenance through his time at the Reliability Research Lab, University of Alberta. Sathishkumar worked with Dr. Ming Zuo and has published his research work in reliability and maintenance areas in highly reputed journals and conferences. Sathishkumar gained expertise in ISO 55000, asset management strategy, methods, models, through his Asset Management summer school in Zhejiang University, China. Sathishkumar worked with the Asset Management department of EPCOR Utilities Inc. on multiple reliability and asset management roles and then joined Hinton Pulp, West Fraser Timber Co.Ltd. as a Reliability Specialist. Sathishkumar holds multiple professional credentials namely "Certified Maintenance and Reliability Professional" (CMRP), PMI Certified Associate in Project Management (CAPM) and "IAM Certification in Asset Management".
---
Manage Strategic Nuclear Operations Using Project Management Methodology: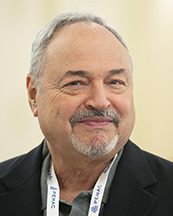 Description:
Abstract: Managing large Plant operations can be enhanced using established project management methods: This paper starts with the theory of Project Mgmt techniques to enhance the business planning cycle for a large industrial facility. The foundation of this process is developed from basic quality management theory. The paper then describes an actual case study of a large nuclear station, where project management methods were used to manage overall operations of the nuclear station. The PM methods included creating a Work Breakdown Structure matching project results, costs, resources, and work to the work packages which are ongoing operational units and using project planning tools such as Gantt Chart software to ensure the operational plan is carried out. The paper describes the organizational aspects of the process and how employee alignment is enhanced. The management of plant outages( turnarounds) and the similarity with projects is also discussed. The literature normally limits project management to projects and does not cross the line into general management. This paper describes how project management techniques and tools were introduced to enhance general plant management, with a result that was a true Enterprise Project Management, that is so often alluded to in literature, yet so elusive. The presentation would also draw out the audience to share their experiences using similar tools. This would enhance our knowledge of what is being used in plant general management today.
About the Presenter:
Ron Gavrin is retired from a 30-plus-year career as an engineer and MBA in various industries—electrical, utility, paper, mining, and petroleum. Most of his career was spent in the nuclear sector with Ontario Hydro (OPG), where he worked as the business superintendent and project controls manager for major nuclear projects in Darlington, Ont., and he has implemented programs in business risk management and nuclear system long-term planning (i.e., strategic asset management). He now teaches project management, risk management, asset management, engineering management, energy management, and cost engineering at various institutions in Toronto.
---
People, processes, and technology: How Cameco is improving how physical assets are managed at its mining operations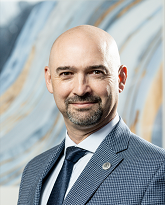 Presenter:
Jean-Pierre Pascoli
Director, Asset Management & Reliability, Cameco Corporation
Description:
Presentation highlights the importance and interdependency of three pillars of success (people, processes, and technology) and Cameco's asset management improvement efforts through each of these, including lessons learned. Audience will learn about the importance of organizational change management, business process management and agile methodologies, some of the technologies supporting asset maintenance and reliability, and its new Asset Management & Reliability Center of Excellence.
About the Presenter:
J.-P. is the director, physical asset management & reliability for Cameco Corporation, an uranium mining and nuclear fuel manufacturer based in Saskatoon, Saskatchewan. Prior to this he was manager, engineering & maintenance at Cameco's conversion facility in Port Hope, Ontario.
Before joining Cameco, J.-P. held a number of management positions, including manager, maintenance & reliability for an OSB producer in northern Ontario, and superintendent, maintenance services for a pulp and paper manufacturer based in eastern Quebec. Leading to these positions were a number of technical appointments with a nickel mining company at various sites in northern Ontario and Quebec, including senior projects engineer, and senior maintenance engineer.
J.-P. holds a degree in mechanical engineering from the Faculty of Applied Science at Queen's University and is a graduate of the University of Toronto's Physical Asset Management Program. He is a licensed engineer with Professional Engineers Ontario and Ordre des ingénieurs du Québec, as well as a certified maintenance and reliability professional with SMRP and a certified asset management assessor (CAMA). He is an active board member of PEMAC currently serving as President.
---
Making Asset Management Useful in Operational Management
Founder, Managing Director, Scio Asset Management Inc.
Description:
Formal asset management has a relevancy problem when it comes to practical application in operations-heavy industrial sectors. It is a major reason the uptake of holistic and strategic formal asset management has been so slow in North America. As asset management practitioners we are failing to offer and deliver AM in a way that is aligned to and integrated with the incumbent operational management system. To have utility and add value we must see the challenges from the senior operational leaders' perspective and offer AM in a practical way that is seen as the solution to their problems. Join Paul Daoust as he threads the needle and binds great asset management into great operational management.
About the Presenter:
Paul Daoust has almost 30 years of experience in asset management and operational excellence in the energy sector.
As the founder of Scio Asset Management, Paul is declaring war on mediocrity and empowering progressive operational leaders to make better decisions to stop value leakage in their organizations through learning, coaching, advising services, and technology solutions.
As a director of PEMAC.org, Paul is a leading international advocate for asset management practices for industrial and infrastructure asset-owning organizations.
---
Planning & Scheduling ROI - Why aren't you achieving it?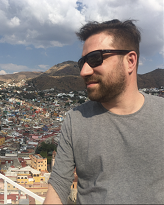 Senior Maintenance Planner, Key Lake, Cameco Corporation - Key Lake Operation
Description:
We've all heard time and time again the value that Planning and Scheduling brings to a Maintenance organization. But, is your organization fully realizing this value? If Planning and Scheduling is intended to be a "wrench time multiplier" of you Maintenance Technicians, have you looked at the "wrench time" of your Planners and Schedulers? What are the potential barriers preventing them from achieving the ultimate goals of their roles? Can one Maintenance Planner really bring the same effective value as 15-17 tradespersons in your organization? Likely not, and it isn't the fault of your Planners and Schedulers. In this presentation we'll review the planning and scheduling function, define what it really is, and more importantly what it is NOT. We'll also take a close look at many of the "value vampires" common in Planning and Scheduling that detract from the intended value generation. We'll compare what an ideal Day-in-the-life of a Maintenance Planner should be against the realities they so commonly face. The intent of this presentation is to help you understand Why Planning and Scheduling is likely less effective than it could be in your organization. More importantly, this will hopefully trigger changes that help the Planners and Schedulers in your teams do more of what they do best.
About the Presenter:
As a Senior Planner, Maintenance, with Cameco Corp., Kris Halland knows that the maximum achievable results come from trying to get 1% better each and every day. Improve every job plan each time it's performed, improve every equipment record each time you look at it, and refine your practices every chance you get. Excellence is the act of chasing perfection—even while knowing it's unattainable.
---
Towards Automatic 3D Printing: A Framework for Closed-loop Process Monitoring and Control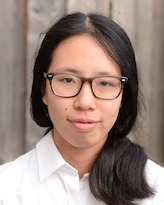 Master's Student, University of Toronto - Continuing Studies
Assistant Director, C-MORE
Description:
3D printing has important advantages over traditional manufacturing processes. However, as it is a relatively new class of manufacturing technologies, problems of reliability and parameter optimization remain largely unresolved. Our work focuses on addressing some of these issues through in-situ monitoring and closed-loop control, using machine learning as a tool for the endeavour. The idea is to analyze the condition of the process by predicting key characteristics of the final product, and then to use this analysis for adjusting process parameters on the fly. We imagine that this framework of predictive analysis leading to closed-loop control can be extended to a variety of applications outside of 3D printing. In a more general maintenance scenario, sensor readings can be used to assess the condition of equipment and to predict the condition at a future time. This information can then be used to determine appropriate maintenance activities, such as triggering preventive maintenance, scaling back on the intensity of use, and ordering replacement parts, as well as the timing of these events. For our case study in 3D printing, we have implemented in-situ monitoring hardware for a fused deposition modelling (FDM) printer and have constructed a dataset for modelling the process. The dataset consists of in-situ observations (photographs) and select mechanical property measurements for 359 fabricated parts. With this data, we demonstrate the ability of machine learning methods to capture the complex dynamics of a 3D printing process. Specifically, we train a neural network-based model which is able to predict mechanical properties of the final product based on in-situ photographs as well as parameter information. Predictions made by these models can then be used to assess the quality of products as they are being fabricated, thereby making it possible to correct errors or to improve the expected outcome through online parameter adjustments.
About the Presenter:
Katie is a master's student in the Department of Mechanical and Industrial Engineering at the University of Toronto, and is a member of the Centre for Maintenance Optimization and Reliability Engineering (C-MORE). Her research interests are in machine learning, including deep learning, computer vision, and reinforcement learning, with a focus on applications in additive manufacturing.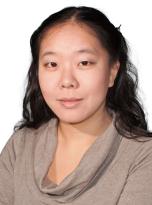 About the Co-presenter: Dr. Janet Lam holds a PhD in Industrial Engineering from the University of Toronto. She has been working in the field of maintenance optimization since 2008, with an emphasis on optimal scheduling of inspections for condition-based maintenance. More recently, her research interests have extended to machine learning approaches for maintenance and asset management. Through her work at C-MORE, she has applied academic research directly with industry partners, including those in mining, utilities, transportation, and the military. As the Assistant Director of C-MORE, Janet is involved with cultivating strong relationships with industry partners and developing maintenance engineering resources that are both useful and current.
---
Maintenance Work Management for an Aging Facility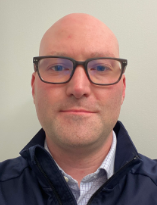 Director, Maintenance Work Management, Sherritt International Corporation
Description:
Imagine your production facility as a 1950s pickup truck. It's functional, but a lack of available parts, new regulatory standards, and an absence of modern sensors and electronics make diagnosing problems and improving performance difficult. Commissioned in 1954, Sherritt International Corporation faces many challenges characteristic of a classic car—challenges that not only include equipment lifecycles, but also human resources, software, workflows, and asset obsolescence. This case study will review the training, business process transformation projects, organizational design changes, and continuous improvement initiatives that Sherritt is implementing to modernize their work management processes. See how optimization of these processes have helped address the challenges presented by an aging site, and learn how projects were prioritized, which initiatives helped build organizational capability and improve performance, and what wasn't worth the effort.
About the Presenter:
Ryan Pretzlaw, MMP, has over 15 years of maintenance, operations, and Lean manufacturing experience spanning the aerospace and mining industries. Ryan joined Sherritt International Corporation in 2013 and became the Director of Maintenance Work Management in 2019. In his current role, Ryan oversees the design, implementation, and optimization of maintenance work management processes to enable the efficient and effective execution of the asset management strategy at the Fort Saskatchewan site.
---
Reliability and Root Cause Analysis of Commercial Greases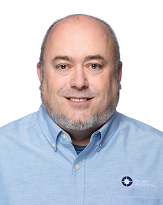 Product Application Specialist, POLARIS Laboratories
Description:
Many are familiar with assessing grease for specification or compatibility purposes, but what valuable clues could be discovered from a comprehensive look at in-service grease? Oil Analysis has served to optimize the reliability and performance of machinery for many years. Only recently, two newly created ASTM standards (D7718 and D7918) have created the opportunity to examine in-service grease health, asset reliability, and root cause analysis. Discover how to quickly identify contamination, evaluate if the grease is capable of continued performance, and find the root cause of a grease-lubricated component failure. We'll break down critical insights from four common in-service grease indicators: • Wear Patterns and concentration • Contamination • Oxidation • Consistency Issues Understanding how these issues could impact the equipment and shorten the life of the grease is key to unlocking product and component longevity. Explore best practices and the steps to optimize component life and in-service grease in this fast-paced session to set you on an entirely new avenue to improved equipment reliability.
About the Presenter:
Dave has more than 35 years of experience in power generation, industrial, mobile, and lubrication engineering. His areas of expertise include specialty testing grease testing and filter debris analysis. As a Journeyman Millwright/Machinery Repairman in the U.S Navy, his experience includes repairing and maintaining turbines, power generation, and industrial machinery equipment. Dave has been with POLARIS Laboratories® for more than 16 years and is CLS and OMA certified by STLE.
---
Controlling the Turnaround Event Scope "Thinking Beyond the Scope Challenge"
Description:
Maintenance Turnaround events involve major expenditures of time and money for any large continuous process plant. Without careful planning and preparation they can quickly and easily overrun their target cost and schedule. The larger and more complex the scope to be executed in the turnaround, the greater the risk is, of cost and schedule overruns. For this reason, it has, in recent years, become the norm for turnaround teams to use a "scope challenge" process, just before freezing the scope list. The purpose of the challenge being to review every work item and decide whether it should be in the scope of the turnaround event. Some of these "scope challenge" sessions can get quite sophisticated, involving a risk assessment, balancing the cost of doing the maintenance repair in the turnaround against the cost of doing it after a (probability weighted) breakdown during normal running. Many turnaround teams stop there, and assume that if they've had a "scope challenge", then they've done what they can to optimize and control the scope. But more and more are beginning to realise that a "Risk Based Work Selection" Scope challenge session, while useful and necessary, is only one element in a process for choosing and controlling the work scope at an optimum level. This paper will describe a successful and more holistic approach, using scope control methods that start with the premise document (reference earlier article), include the scope gathering phase, go through the "Risk Based Work Selection" process and carry on to the "Additional Work Request" process after scope freeze. Along the way it will also discuss how to ensure that site leadership and plant operations staff "buy in" to the need to control the scope.
About the Presenter:
Frank Engli is a Senior Maintenance and Turnaround advisor at Becht and resides in Edmonton, Alberta.
Becht is a specialty consulting provider in the energy industry, focused on helping our clients succeed. Becht engages world class experts in providing multi-disciplinary solutions in engineering and plant services.
Frank has over thirty-eight years of experience working in operation settings at six different sites on project, maintenance, HSSE and turnaround management and continuous improvement processes in the energy, refinery and petrochemical industry. Mr. Engli has engineering and business degrees (BASc, M.Eng and MBA) and a Six Sigma Black Belt (Lean) skills in solving site problems and a proven track record to implement change and create sustaining management programs and processes. He is a licensed engineer in provinces of Alberta and Ontario.
Frank has also built a strong network across North American with external clients, competitors, contractors and building trades and is a sought as a speaker at Canadian and international turnaround and maintenance conferences, webinars, and podcasts.
---
Lessons Learned in an Asset Management Planning Process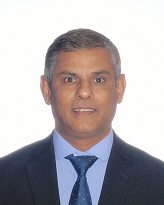 Presenter:
Dharmen Dhaliah
Senior Manager, Climate Change and Asset Management, Town of Halton Hills
Description:
Asset management planning can be a very daunting and overwhelming task. It is a long and complex process involving consultation with multiple stakeholders within and outside the organization as well as gathering of significant amount of critical data. This, by itself can be very challenging as data collection, storage and processing tend to be siloed-based, developed by a specific functional area for use only in that area. The effects of the isolated function-specific approach are widespread and have significant implications, creating gaps and misalignment in asset registers, business process information and most importantly impeding the decision-making processes. Addressing those gaps, achieving the alignments, and packaging the whole information in a structured manner are the essence of effective asset management planning. A key deliverable of the asset management planning process is an asset management plan. Although an asset management plan is a very important planning and communication tool for the organization, the planning process needs to take into consideration how the plan will eventually be implemented across the organization. In this presentation we will explore the asset management planning process with focus on the different sections of a typical asset management plan and its application to the organizational context. We will review the stakeholders' engagement approach, the different coordinated activities involved, the integration with other plans and policies, the potential challenges that could be faced, and how they can be addressed. At the end we will compile and share the lessons learned along the way from an asset management practitioner's perspective.
About the Presenter:
Dharmen Dhaliah is the author of Physical Asset Management — An Organizational Challenge and Organization-Wide Physical Asset Management — A Systems Approach and developer of the HPAM Planning Tool. He has more than 28 years of working experience in the private and public sectors, where he has held various positions in physical asset management, maintenance management, reliability engineering, and project management in a wide range of industries. Dharmen currently works for the Town of Halton Hills as Senior Manager, Climate Change and Asset Management. He is a registered professional mechanical engineer, a Certified Asset Management Assessor, a Certified ISO 55001 Provisional Auditor, a Project Management Professional, a Maintenance Management Professional, and a Certified Maintenance and Reliability Professional.
Dharmen is a member of the Technical Committee 251 for the ISO 55000 standards, and a member of CNAM (Canadian Network of Asset Managers), and he has served for several years on the Board of Directors of PEMAC. He is also an online instructor of the Maintenance Management Program, the "Planification et gestion de la maintenance" program, and the Asset Management Professional Certificate program.
---
KPI Study for Mining Industry: Eliminate the Communication Gaps Within Organizations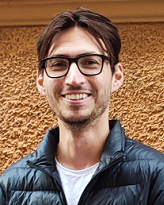 Presenter:
Gabriel Merisanu
MEng Student, University of Toronto
Master of Engineering Student
Description:
Within the mining industry, the library of KPIs has not kept up with data that has become increasingly available through digitization, therefore leading to an overuse of lagging performance indicators. Additionally, due to the fact that strategic corporate goals are oftentimes built on the basis of soft or perceptual measures from stakeholders, which are subjective in nature, organizations struggle with the process of linking strategic level goals to KPIs on the shop floor. Therefore, creating a communication gap between technical teams and senior management. As a consequence, maintenance leaders have a difficult time demonstrating the added value that maintenance activities create with an organization, leading to challenges in securing the resources required for things such as continuous improvement projects. Considering that the implementation of a robust KPI framework is an alignment of three key areas: people, process, and technology, the first portion of this presentation will be investigating a holistic approach to developing maintenance KPIs that are integrated into corporate strategic goals. Therefore, outlining the steps required for organizational leaders to begin standardizing data gathering procedures and creating a trustworthy system that can be leveraged for decision making. Aside from the previously discussed administrative challenges associated with data gathering within organizations, it must also be highlighted that KPIs are collected on a monthly or quarterly basis, meaning that training sets for forecasting models are extremely limited. Therefore, in order to address the reliance on lagging performance indicators within maintenance departments, a variety of time series models capable of achieving high accuracy on small datasets will be discussed along with direct business applications. Through achieving these goals, the intended outcome is to create a more contemporary data driven methodology for selecting organizational KPIs, as well as directly demonstrating the added value that the various business units create within the organization.
About the Presenter:
Gabriel Merisanu is a dedicated and driven Chemical Engineer from the University of Toronto that is currently pursuing a Master of Engineering within the department of Mechanical and Industrial Engineering with an emphasis in analytics and management. With 2 years of professional experience in consulting and project management, Gabriel is passionate about leveraging this past industry knowledge while exploring greater meaning within his career and the positive impact engineering can have on society. As of September 2022, Gabriel will be joining the Guidehouse Energy, Sustainability, and Infrastructure team as a consultant.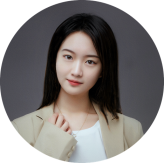 About the Co-presenter: Blair is a first year M.Eng student in Mechanical and Industrial Engineering program with emphasis in data analytics and healthcare engineering. She is currently working on development of KPI (Key Performance Indicator) for mining sector project. Her work is focused on evaluating the factors affecting the maintenance effectiveness and verify the indicators' appropriateness for mining industries.
---
Human Performance Tools For Individuals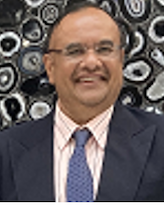 Maintenance Contracts, Bruce Power
Description:
Coming soon!
About the Presenter:
• Professional with over 20 years of experience in various aspects of Engineering, Maintenance and training
• Provided mentoring and training as required to small and large groups
• Trained and implemented TPM using SAT (Systematic approach to training)
• Qualified Instructor and taught MMP course in community college
• Co-ordinate with various Internal and External stakeholders
• Support Equipment Reliability Process using probabilistic risk assessment and reliability analysis
• Competent in using value stream mapping (VSM), Kepner Tregoe (KT), technical cost model and sensitivity analysis for problem solving and process improvement.
---
The Many Ways Poor MRO Material Identities in Your CMMS/ERP Harm Your Business and How to Fix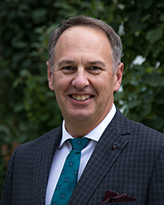 Description:
The presentation will show the 21 specific harms to business that arise from ad hoc, weak, and unstructured spare parts (MRO materials) identities. The focus will be on the 6 specific harms to the maintenance. 1. Confusing material searches in WO planning 2. Extra validations used in WO planning 3. Work scheduling delays when planned parts are out of stock but are available under a different number in the warehouse 4. Job schedule interruptions from mis-identified materials 5. Production loss from wrong parts issued to a job (bigger impact than just work schedule impact) 6. Work to return wrong materials to the warehouse from a job The presentation will cover what the identifying elements of an MRO material or item record are. The necessary elements to solve the MRO material identity problem will be discussed. Useful MRO identities are structured based on rationalized noun classes. Applying the taxonomy to an MRO catalogue makes items comparable in a way that was not possible before. This allows for the removal of duplicates, assignment of items to equipment / functional locations and then removal of clutter items. Finally, the beauty of life in the Maintenance Department with a rational effective MRO material catalogue will be revealed!
About the Presenter:
Conrad is in the third act of his professional career, a master data focused consulting business for asset intensive companies that want to make their business-critical MRO material masters more useful. Standardized descriptions that are consistent and meaningful to the people that use them is the core of the business. Appropriate data governance and data administrative processes will support gaining enduring value for clients.
What about acts one and two?
• Act one was a twenty-year career as a Canadian Naval Officer. More precisely, a Marine Systems Engineering Officer with experience at sea in naval operations and training. Primary ashore duties were in ship refit maintenance (turnaround maintenance) with shipyard, local Headquarters and National Headquarters jobs. He also had shore duties in shipboard fire fighting and damage control training. Conrad's career took him to both Canadian coasts, National Headquarters in the capital region, as well as overseas duties in the United Kingdom and the United States. Highlights of his career were a tour as the Marine Systems Engineering Officer of a destroyer, an exchange tour with the United States Navy working in the Production Department at the Philadelphia Naval Shipyard on aircraft carrier mid life conversion refits, and a job in the Canadian National Defence Headquarters as the Steam Warship refit project officer overseeing five major refit projects. He voluntarily concluded his Naval career with the personnel reductions that came with the cold war peace dividend.
• Act two was a twenty-year career as an SAP Materials Management functional consultant. Starting in Ottawa gaining certification and experience in SAP implementations working for Canadian Government departments. Conrad then moved west to Calgary Alberta where he has worked in the Oil & Gas, Pipeline and Utility sectors implementing, optimizing, and supporting SAP enabled business process. His energy industry work has been focused in Calgary and Fort McMurray Alberta, but has taken him to Houston Texas, Aberdeen Scotland, Denver Colorado, the US Marcellus Shale and Morocco. Prior to starting SPC Results Inc. providing independent consulting work, Conrad worked eight years for OmniLogic, PwC Consulting and IBM Business Consulting Services. As a keen observer with an analytical bent, Conrad has seen that poorly identified material and service master data was the most common root cause of new business processes failing to deliver the full value clients anticipated.
---
Why It Is So Difficult to Make Big Business Improvements in Reliability and Maintenance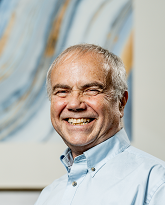 Presenter:
James Reyes-Picknell
Managing Consultant, Conscious Group Inc.
Description:
Business improvements require changes. In reliability and maintenance, some of the change factors are within our control, but many are not. If we stick with small changes, they can often happen but they often fail to achieve their full potential. Why? The short answer is that there are many factors we can't control and usually we have limited influence. Some of those are related to people and are dealt with by "change management", but others are related to how our businesses are structured and organized. If we want to make big changes we need to get past that! This presentation will give you something to think about and share with your senior management. If they want miracles from you, then they will need to make it possible!
About the Presenter:
James Reyes-Picknell is an MMP instructor, PEMAC volunteer, and former board member. He is founder and president of Conscious Asset, and author of the bestseller Uptime — Strategies for Excellence in Maintenance Management, several other books, and numerous magazine articles. His latest publication in April 2017, co-authored with Jesus Sifonte, is destined to change the RCM world for the better while showing how RCM is an integral aspect of asset management. James is a professional engineer, certified management consultant, and a thought leader in the fields of maintenance and asset reliability. He works with clients in asset-intensive industries such as resource extraction and processing, utilities, transportation, and manufacturing, where high reliability is a key to business success.
---
How to Use Historical Data to Find Opportunities to Improve the Effectiveness of Equipment Reliability Programs, Optimize MRO Inventory Operations, and Enhance MRO Workflow Management Processes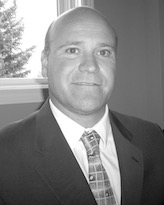 VP & Cofounder, Perspect Analytics. Inc
Co-presenter:
Dr. Yang Wang
CEO Perspect Analytics Inc.
Description:
Recent developments in AI, ML and related techniques see wide adoption in many industries. However, in the asset management area, such technical advances are still in their infancy, especially in the maintenance, repair, and operations (MRO) area. Part of the reason is that, contrary to production, MRO data has its unique characteristics (e.g. incompleteness, inconsistency and heterogeneous), and most organizations are still planning to introduce diagnostic sensors dedicated to maintenance and equipment reliability. We face both challenges and opportunities in advancing data-driven continuous improvements within the asset management world. This presentation shares the findings of our current research and development focus. Titled "How to use historical data to find opportunities to improve the effectiveness of equipment reliability programs, optimize MRO inventory operations, and enhance MRO workflow management processes", we will first examine the characteristics of MRO data as their uniqueness to a specific company, plant or equipment and their commonality across all sectors. Then we evaluate the feasibility of applying AI/ML techniques with MRO history for better operational efficiencies. We need to understand what data is related to human knowledge, human interaction and process, and what data is associated with the actual condition of the asset, and if there are patterns and models that can be learned. Last, we will demonstrate that AI/ML can find equipment agnostic models and patterns which help continuously improve MRO operations across different industries. Based on the findings, we will also show how AI/ML models learned from historical MRO data can be translated into prescribed actions for improvements in equipment reliability, MRO inventory and workflow operations for individual organizations.
About the Presenter:
Stan Shantz: Stan is a veteran in asset management. With 30 plus years of experience in advising multinational corporations around the world to improve asset reliability and efficiency with data and culture change, he is a recognized expert in utilizing predictive technologies to drive sustainable improvements.
About the Co-presenter: Dr. Wang is a pioneer in applying AI/ML technologies in traditional industries. Over the last 25 years, he co-founded multiple companies to commercialize AI/ML solutions for efficiency and productivity improvement in various industries. He is active in academic research and providing advices to international companies.
---
Living the Clean Energy Transition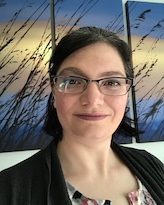 Presenter:
Marina Van Koughnett (Weisman)
Supervisor, Maintenance Programs and Work Management, TransAlta
Co-presenter:
Zachary Baker & Dale Peck will be the copresenters
Fleet Asset Reliability Specialist
Description:
Facing into change is hard, everyday we see the world trying to come to grips with climate change and wrestling with the actions needed to mitigate its effects. TransAlta has been leading the way in North America, contributing 8% towards Canada's reduction in greenhouse emissions through its clean energy transition having reduced 25 million tonnes in annual emissions reductions since 2005. For our organization it's meant closing coal assets, converting coal asset to gas and extensive growth in renewables. However, this kind of change however does not come without its challenges. Let us share our story, living through the coal to gas conversion process, shutting down the mine site and the retirement of key assets. We will talk about how the organization managed the changes and how we've seen the company evolve, how the changes impacted us personally, and how we've made our way to our new roles. We will also explore how our new fleetwide roles are helping to shape how the company performs asset management, as we adjust from managing large coal and gas facilities to smaller and more diverse renewable assets. This story will help you and your organization think about managing large scale change, it's impact on employees and on how strategic shifts in the organization's strategy can impact its asset management practices.
About the Presenter:
Marina Van Koughnett is responsible for TransAlta's Process Safety Management Program and is one of the founding members of TransAlta's Operational Integrity Program which combines practices from Asset Management, Process Safety, Environmental Health and Safety and Risk Management to create an integrated operational Management System. As one of the programs leads and a current member of the governing organization, Marina's focus is on the continuous improvement of the business via Operations Risk Management, Operations & Maintenance Practices, Competency Management, Business Planning & Target Setting and Process Safety.
Graduating from Queens University in Engineering in 2004, Marina started her career in TransAlta's new graduate program. After completing the program Marina found a home in Major Maintenance for Gas and Hydro generation, ultimately progressing to the role of Manager Major Maintenance for Gas & Renewables before transitioning to the development of TransAlta's Operational Management System.
About the Co-presenter: Dale Peck Bio: I have been employed 21 years with TransAlta, working as Journeyman Millwright for the first 13 years. In this time I was fortunate to be able to work primarily in the shutdown environment across all 4 of the steam powered generation plants, Wabamun, Sundance, Keephills and Keephills 3. The majority of time here was spent executing major turbine/generator overhauls in the roles of Millwright, Foreman and Turbine Coordinator. After this time, I transitioned to "off the tools" leadership with our Major Maintenance Team at our Alberta Thermal Coal facilities and worked in a project manager role as an Area Coordinator for 4 years. After this I moved to the role of Mechanical Maintenance Specialist, then Maintenance Supervisor positions for 3.5 years with our Keephills team, learning and managing more business related aspects of our company . With the onset of our Coal to Gas conversions and the reduced level of maintenance required I was given the opportunity to transition again, this time reporting through Shared Services and the Maintenance Programs and Work Management team, as a Fleet Asset Reliability Specialist. This new role has presented new challenges and opportunities, notably of which, allowing me to collaborate with maintenance teams across our company. Zachary Baker Bio: I started with TransAlta in 2008 as an electrician working at Alberta Thermal Turnaround Services Department. Previously, I worked at various oil and gas projects such as Petro Canada (Suncore), Shell Scotford, and commercial construction In the Edmonton area. During my time with TransAlta, I have worked on Maintenance, Shutdowns, Capital projects, and various leadership roles with TransAlta's Electrical and Instrumentation Department at our Sundance and Keephills Coal facilities. Subsequently I moved to a new role as a Planner for the Engineering and Asset Management Department in 2020. In 2021 I took on a new challenge in our Shared Services Department as a Fleet Asset Reliability Specialist.
---
Part Criticality - An important link between asset uptime and effective Supply Chain Management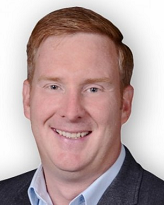 Managing Director, Xtivity Inc.
Description:
Asset Criticality is an important input to production system design, maintenance strategy definition and short term work execution management processes. The value the supporting FEMA exercises provide in determining these categorizations is well understood in the Reliability Community. Less common is the extension of this analytical rigor to the spare parts required to maintain equipment. Establishing and maintaining robust part criticality values can be an invaluable link between operations and the supporting supply chain, helping to set stocking strategies, inform alternative material management approaches and quickly flag when expediting is required. Despite the value, part criticality values (or Risk Priority Numbers) are rarely objectively derived and even less frequently maintained. This presentation is intended to: 1. Establish the link between asset health and spare part availability 2. Illustrate common item criticality practices 3. Provide an overview of a robust item criticality assessment approach 4. Highlight the benefits to be gained from an enhanced approach to item criticality determination.
About the Presenter:
As Managing Director, Andrew leads Xtivity's (www.xtivity.com) strategic and operational activities, focused on improving asset availability, in asset-intensive industries, through the effective management of inventory and the supporting MRO supply chain.
Prior to joining Xtivity, Andrew spent more than 20 years as a supply chain executive and practitioner in corporate roles at companies like Novartis and Diageo. And before to that in various consulting roles with Ernst & Young. Prior to joining Xtivity in 2014, Andrew ran a successful supply chain consulting practice.
Andrew has a proven track record in improving manufacturing and supply chain performance capabilities across diverse industries such as: Pharmaceutical, Mining, Consumer Packaged Goods, Pulp and Paper and Food & Beverage.
Xtivity, based in London, ON, provides technology driven solutions for the MRO supply chain, with more than 50 clients in 14 countries. Through our cloud-based software and consulting services, Xtivity helps asset-intensive companies increase equipment reliability, improve cashflow and increase operational efficiency. Xtivity is owned by Remsoft, Inc., (www.remsoft.com) another Canadian-based asset optimization company, delivering solutions to more than 150 global companies.
---
From Liability to Asset: Natural System Assessment and Restoration in Asset Management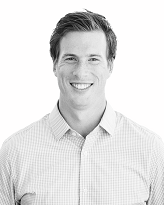 River Services Team Lead, Stantec
Co-presenter:
Heather Amirault
Description:
Traditional asset management historically prioritized infrastructure over the natural environment. This approach has led to many conflicts between the natural and built environment (e.g., flooding, pipeline exposures, property loss, etc.). As we respond to these conflicts and experience new weather patterns related to climate change, the design approaches of the past are transitioning to techniques that re-frame water and natural systems as valuable assets. Natural systems provide value to communities through the provision of ecosystem services. The realm of ecosystem services is diverse and includes flood mitigation, mental well-being, wildlife habitat, and pollution control. Understanding these services and systems allows proponents to manage and maximize the value of their natural assets. This presentation will describe two types of approach for managing natural systems as assets. The natural system type used for this discussion will be surface water drainage systems (creeks, channels, rivers, or ditches). The first approach to management is using proactive planning around natural systems to prevent conflicts between watercourses and infrastructure from occurring in the future. The second approach is used to manage existing conflicts in and around watercourses when built infrastructure cannot be relocated according to the recommended planning measures. In this case, existing conflicts can be resolved through applying knowledge of natural system function and design. Examples will be used to explore how these approaches benefit communities and project proponents alike.
About the Presenter:
Scott is a Fluvial Geomorphologist at Stantec Consulting Ltd. specializing in the practical application of fluvial geomorphology including natural channel design, geomorphic baseline assessment, and riverine hazard assessment. Scott has worked on stream assessment and restoration design projects in a variety of environments across Canada.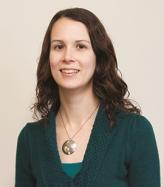 About the Co-presenter: Heather is a Water Resources Engineer at Stantec Consulting Ltd. She specializes in the areas of stream rehabilitation using natural channel design and geomorphic assessment. Her recent projects include the design and construction of Montgomery Creek, an urban system in Kitchener, ON, the design and construciton for the realignment of two watercourses in Milton, ON, and various erosion and sediment control plans for mining clients. Heather has worked on stream restoration and assessment projects across Canada and in the US.
---
Are We Solving the Right Problems?
Manager of Facilities Services, Simcoe Muskoka Catholic District School Board
Description:
We all love to solution and check off that win for the team, but moving too quickly may result in introducing new problems or even amplifying previously smaller issues. The latter is common particularly in technology implementation where the hope is for efficiency improvement, but the results sometimes don't meet the desired outcome. Although root cause analysis was informally practiced at the SMCDSB, the implementation of a formal program using a process approach to problem solve, define requirements, and solution has strengthened troubleshooting and preventing future problems. By taking a very focused stance on identifying the problem or need clearly and leveraging the Kepner-Tregoe Analytical Troubleshooting method, there is improved clarity, definition, and logic in how the analysis completed. I wish to share the journey of RCA program implementation for the SMCDSB with examples and successes we've achieved.
About the Presenter:
Nigel D'Souza—P.Eng.—has a career spanning private and public sector operations and corporate leadership. Nigel led program development and operation of the asset and maintenance management program for Ontario's provincial crown water utility (the largest water and wastewater operator in Canada). Currently, Nigel is the manager of facilities services for the Simcoe Muskoka Catholic District School Board. With more than a decade of leading asset and maintenance management practices, Nigel continues to raise awareness and recognition of this field and continues to serve on the PEMAC Board of Directors.
---