2020 Schedule
Displaying 1 - 1 of 1
Capstone: Calciner Scrubber Fan Replacement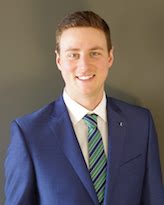 Senior Reliability Technologist, Orano Canada Inc.
Description:
Ensuring operational reliability, while minimizing downtime costs and reducing maintenance costs are the forefront of Orano McClean Lake's mandate. This capstone project diagnosed the chronic issues relating to the reliability and costs of the primary process exhaust fan.
About the Presenter:
Ryan Berg PMP, CMRP, MMP, A.Sc.T. is a senior reliability technologist at Orano Canada Inc, where he is a key contributor to the team establishing a reliability program at McClean Lake, SK.
Through his seven years with Orano, Ryan has helped create strong foundations in maintenance planning, a tank integrity program, lubrication program, vibration analysis program and contributing to the maintenance strategy. He believes in education as a lifelong activity and is focused on furthering his knowledge in maintenance management and reliability.
---