2020 Schedule
Displaying 1 - 1 of 1
Resetting the Asset Management Paradigm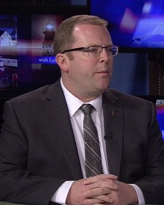 President, FOCUS Group Consulting Inc.
Co-presenter:
Milos Posavljak
Founder, Public Sector Partners
Description:
Around the turn of the 21st century, municipalities began using the term asset management (AM) to refer to a broad range of processes that span the continuum, from managing short-term asset maintenance to long-term asset investment planning. Over the last two decades, AM has been accepted as an umbrella term that refers to the processes that work together to answer the following: When, why, and how should we spend money on infrastructure assets to ensure they meet evolving societal expectations? But the traditional approaches to developing AM processes—extremely granular asset inventories, age-based spending need forecast models, complex level of service metrics—have frustrated organizations, cost them millions, and not practically helped to answer this fundamental question. In recent years, a number of AM champions have developed a consumer-based approach to realize value from assets in the achievement of societal objectives. Clear processes create an asset expenditure to asset performance relationship that helps set overall spending levels and enables a living management system that's used to develop dynamic prioritized short-term spending plans. This approach enables organizations to engage with their customers/clients to balance asset performance (level of service) expectations with financial affordability. This Asset Stewardship Quality Management System resets the AM paradigm by bringing clarity to what AM processes should do and how enablers (data, people, technology) can help. The tangible impacts resulting from the new AM paradigm include a reduction in the granularity of asset registers, improved accuracy of measuring asset performance and tracking asset spending, and confident spending need forecasts to ensure infrastructure systems can effectively underwrite desired societal progress. These tangible impacts are realized through addressing all three enablers: improving data management and data collection activities, providing a training program to staff, and leveraging innovations in hardware and software technologies.
About the Presenter:
Steve Kent is focused on building community and connections within his community, and across the country.
Steve is a former Mayor and a former Chief Administrative Officer in Newfoundland and Labrador. Steve received his CAMP certification in May 2020.
Steve was elected as MHA for Mount Pearl North in 2007, was re-elected in 2011, and again in 2015. He served in a number of ministerial roles, including Deputy Premier, Minister of Health and Community Services, Minister Responsible for the Office of Public Engagement, and Minister of Municipal and Intergovernmental Affairs. In all capacities, he works to balance the needs of individuals with the needs of the community, and works to strengthen all of the communities he serves. Steve resigned from the legislature in 2017 to accept a leadership role in local government.
In 1997, at the age of 19, Steve was elected to Mount Pearl City Council and was chosen as Deputy Mayor. In 2003, he became Mount Pearl's eighth Mayor and served in this position for four years.
Steve holds a BBA and a Certificate in Public Administration from Memorial University, a Certificate in Economic Development from the University of Waterloo, and a master's in Management from McGill University. Steve has also completed the Asset Management Professional Certificate Program through Northern Lakes College. Steve is a graduate of the Directors Education Program at the Institute of Corporate Directors.
In his professional life, he served as CEO of Big Brothers Big Sisters of Eastern Newfoundland and Manager of Corporate Development at Stirling Communications International. Steve also started The FOCUS Group, providing management and marketing consulting for both the private and community sectors. He and his wife own FOCUS Driver Training Incorporated and Maritime Driving School, which operate Young Drivers of Canada centres in Newfoundland and New Brunswick.
Steve has a long history of community involvement. He is currently a member of the Rotary Club of Waterford Valley, the Mount Pearl Lions Club, and the Knights of Columbus, and he supports the local arts community and sports groups. He led Scouts Canada for four years as Chief Commissioner and Chair of the Board of Governors and is currently Past Chair of the Board. Steve also serves as Past Chair of the National Board of Directors of Big Brothers Big Sisters of Canada.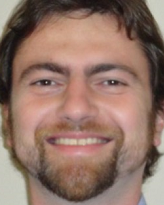 About the Co-presenter: Milos Posavljak graduated from the University of Waterloo in 2008, from the Civil and Environmental Engineering program, and is currently completing his PhD research in infrastructure asset management. He recently led an award winning asset management project at the City of Waterloo. It received top place recognition in 2017 by the Canadian Network of Asset Managers as well as from the Association of Ontario Municipalities. In addition to the desire to help municipalities tackle asset management challenges, the other key factor to the success is vast work experience in managing public infrastructure. It includes engineering, financial, and administrative positions across SNC Lavalin, the Region of Waterloo, the Ministry of Transportation of Ontario, and the City of Waterloo. He is the co-founder of consumer-based asset management for public infrastructure.
---