2020 Schedule
Displaying 1 - 1 of 1
From Solution Design to Divisional Implementation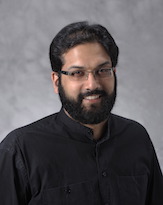 Presenter:
Faisal Shaheen
Manager, Enterprise Solutions Management, City of Toronto - Toronto Water - Distribution and Collection
Description:
Previous presentations regarding the City of Toronto's journey in Enterprise Work Management Solution deployment discussed the requirements gathering process and methodology for ensuring alignment within the service delivery group as well as across the municipality with other project partners. This presentation outlines the project's current progress on moving from the program layer towards more specific divisional needs and the "readiness tasks," which are required to ensure the meeting of critical milestones to realize deployment. Strategies focus on leveraging requirements documents for OCM and integration planning, with particular attention to engaging end users.
About the Presenter:
Faisal Shaheen is a Manager of Information Systems for the City of Toronto and a Lecturer in Politics and Public Administration at Ryerson University. Faisal's primary responsibilities are focused on the deployment of enterprise solutions on behalf of the Water Division. He has a PhD in Policy Studies from Ryerson and an MBA from the Schulich School of Business. His research and course portfolio includes technology, globalization, urban sustainability, and comparative public administration with respect to local governance.
---