2020 Schedule
Displaying 1 - 1 of 1
Keynote: Recovery of Asset Management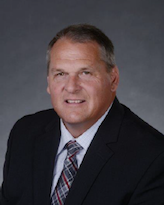 Vice President Nuclear and Chief Nuclear Officer, NB Power
Description:
Overview of bringing a Nuclear Power Plant up to modern standards, age and obsolescence asset management. Recovery of the Point Lepreau Nuclear Generating Station Operation of the station during a pandemic The Small Modular Reactor initiative in New Brunswick; Gen IV Advanced Reactors
About the Presenter:
Brett was appointed Vice President Nuclear & Chief Nuclear Officer at NB Power's Point Lepreau Nuclear Generating Station in November 2015. He is accountable for leading the Point Lepreau Nuclear Generating Station's strategic direction to achieve safe, predictable and productive nuclear performance. Brett's extensive background includes more than 40 years of commercial nuclear power plant experience in Operations, Senior Leadership and Project Management roles. Additionally, Brett has taken the lead in pursuing Small Modular Reactors for New Brunswick and has played an active role in developing the SMR Roadmap for Canada. Brett holds a Bachelor of Science degree in Technical Business from New Hampshire College, as well as an Associate of Science degree in Nuclear Engineering Technology from the University of New York. While in the United States Navy, he attended the Naval Nuclear Power School as well as the Naval Electronics Technician School. Additionally, Brett has completed the Institute of Nuclear Power Operations (INPO) Senior Nuclear Plant Management Course.
---