2020 Schedule
Displaying 1 - 1 of 1
Asset Hierarchy and the Link to Reliability Improvements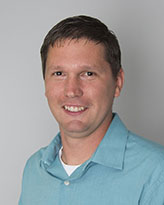 Presenter:
James Kovacevic
Principal Instructor, Eruditio LLC
Description:
The asset hierarchy is often thought of as a way to organize assets so they're easy to find in the CMMS. While a well-structured asset hierarchy does make work management easier, it's much more than that. The asset hierarchy, when well conceived and utilized, will ensure the right reliability and costing data can be extracted from the CMMS. This enables more than just micro improvements in reliability involving a single asset; instead, it enables macro views of reliability and cost trends across the entire organization. Setting up an asset hierarchy to support these types of activities requires forethought and planning, but by following some guidelines, any organization can be set up for success. First, the asset hierarchy must have a standard that identifies how all assets will be categorized and described, and the specific data required for each asset class. This is vital, as not all assets warrant the collection of specific data, reducing the burden of the setting of the hierarchy. As assets are categorized, the failure code library can be developed and linked to the specific asset classes. This ensures only relevant failure codes are displayed for the assets, improving the adoption of failure data collection. With the asset hierarchy built and relevant failure data collected, trends can be established across asset classes, similar processes, etc. The trends enable reliability improvements to be implemented across larger swaths of assets, providing rapid improvements in reliability. This presentation will provide guidance in how to develop an effective asset hierarchy based on ISO 14224, how to implement the changes in the CMMS, and finally how to leverage the asset hierarchy to identify macro trends. Without a proper asset hierarchy, any organization will struggle to get meaningful and actionable data from their CMMS to drive reliability.
About the Presenter:
James Kovacevic helps organizations understand how world-class M&R programs are designed and implemented so they can be a source of profit. These profits are achieved through improved equipment uptime, and improved efficiency in the maintenance department and in the storeroom. This profitability enables manufacturers to stay competitive, contributing to good jobs and prosperous communities. James has worked in various aspects of M&R for his entire career. In 2015, he founded High Performance Reliability with the purpose of making the industry a better place, where individuals and manufacturers possess the resources, knowledge, and courage to sustainably lower their operating costs. James is also the host of the Rooted in Reliability podcast.
---