2020 Schedule
Displaying 1 - 1 of 1
Bad MRO Material Master Identities are a Root Cause of Your Business Process Challenges. A Fixable Problem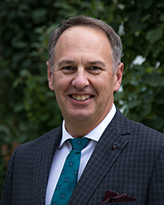 Description:
In implementing and improving SAP supply chain management (SCM) business processes in oil & gas, pipelines, utilities, and transportation companies, the No. 1 consistently observed problem is poorly identified MRO material masters. Material master identity consists of the item descriptions, the manufacturer and manufacturer part number fields, and classification data that support material identification. This presentation will raise the profile of the topic without going into detailed solutions. It's aimed at all practitioners who make use of maintenance or SCM business processes that use materials. The presentation is software agnostic, as these challenges are found in shops running SAP, Oracle, JDE, and Maximo. Topics include the following: Introduction (discussion applies to asset intensive industry and the MRO materials records used in their supporting business processes); generalized view of the current state and how we arrived here; structured identification taxonomy—standards and why coherence in the structure is important; material master lifecycles are often not considered—beginning, middle, end; and Conclusions (this is not an insolvable problem or one that necessarily demands another capital (OR COULD SAY MONEY) system implementation—it exists only because it has been invisible).
About the Presenter:
Conrad Greer has 21 years in integrated SCM & maintenance business process consulting, primarily in the oil & gas industry. Previously, Conrad served 20 years as a marine engineer officer in the Canadian Navy. His Navy career was split between operations at sea and shore-based refit maintenance jobs.
---