2020 Schedule
Displaying 1 - 1 of 1
Municipal Asset Management in Atlantic Canada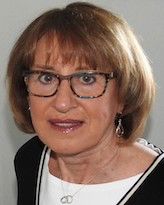 Managing Director, Atlantic Infrastructure Management Network
Description:
Awareness of asset management among municipalities in Atlantic Canada is growing, but many challenges remain—especially for smaller municipalities. This presentation will provide a general overview of the state of municipal asset management in the region and some perspectives on the pathway forward.
About the Presenter:
Daisy Foster became involved in asset management in 2006 while working in local government in B.C. In 2008, she became CEO of the BC Water & Waste Association, where she raised awareness of the importance of asset management in the water sector. At that time, Daisy also participated in a provincially led steering committee to support municipal asset management. The committee later became known as Asset Management BC, and her participation in it continued until she returned home to Atlantic Canada.
Before she moved to B.C. in 2003, Daisy was registrar with the Professional Engineers & Geoscientists Newfoundland & Labrador. When she returned to Atlantic Canada in 2013, Daisy was part of a small group that founded Atlantic Infrastructure Management Network (AIM Network), a not-for-profit organization whose sole mandate is to support municipalities in Atlantic Canada in growing the asset management practice.
Daisy has been leading AIM Network and helping municipalities in the region grow their asset management capacity since then. She is also co-chair of Asset Management Canada, an alliance of asset management communities of practice in Canada.
---