2020 Schedule
Displaying 1 - 1 of 1
Case Study: Asset Integrity Program Rollout and Training – Lessons Learned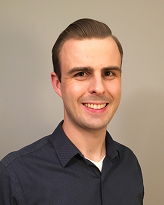 Presenter:
Aaron Boudreau
Marine Terminal Engineer, Irving Oil Limited
Co-presenter:
Mike Morrison
Reliability & Technical Manager
Description:
We're currently rolling out an Asset Integrity Management System (AIMS) across our terminal network, which consists of nine terminals across Canada and the U.S. We're publishing 27 new standards as part of this initiative that cover a variety of topics such as risk assessment, inspection planning, recordkeeping, data management, and relevant codes, standards, and regulations. This presentation will focus on the training and rollout of this program and will highlight some of the lessons learned. Some of the challenges include providing training to a group that spans a large geographical area, having a wide variety of stakeholders who require different levels of knowledge about the program (operations, project management, document control, contractors, management), and ensuring training is effective and leads to a smooth adoption of the changes that come with the new standards. Some of the topics we'll cover include using the ADKAR model of change management to evaluate how effective your training will be; awareness of the need to change; desire to support and participate in the change; knowledge of how to change; ability to implement required skills and behaviours; reinforcement to sustain the change; tailoring presentations to specific groups; creating short and long versions of modules—building blocks for presentations; tailoring presentations to each group based on required knowledge; having a one-hour "crash course" presentation to give a quick overview to certain groups (upper management, those not directly impacted by standards); giving several opportunities for questions to ensure any potential issues are identified early (standard review, training, pre-publishing); and some tips on encouraging engagement: examples and exercises (real world), visual aids (flowcharts, photos, graphics over text), handouts (quick reference guide, poster, contact sheet, acronym list), and summaries (standard review sheets, single-page overviews).
About the Presenter:
Aaron Boudreau is a mechanical engineer who has been with Irving Oil for the past five years. Aaron began in the Maintenance Engineering Group at the Irving Oil Refinery in Saint John, N.B., where he provided engineering support for day-to-day maintenance issues and projects.
For the past two and a half years, Aaron has been working with Irving Oil's Marine Terminal Network, providing engineering support, and developing and rolling out an Asset Integrity Management System (AIMS) across the company's marine terminals.
Aaron holds a Bachelor of Engineering in Mechanical Engineering from Dalhousie University and currently lives in Eastern Passage, N.S.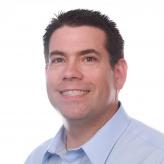 About the Co-presenter: Mike Morrison is responsible for establishing technical & reliability standards for day-to-day maintenance as well as capital projects for the Irving Oil marine terminal network. With Irving Oil for 20 years, Mike most recently lead the Corporate Health, Safety & Environmental team. During his career he has held a number of engineering and leadership roles supporting refinery Maintenance, Operations and Turnarounds at Irving Oil's Saint John Refinery. Mike holds a Bachelor of Science in Mechanical Engineering from the University of New Brunswick. He and his partner April have three children.
---