2020 Schedule
Displaying 1 - 1 of 1
Maintenance Excellence at SLSMC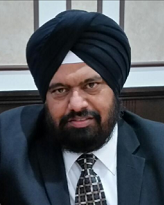 Presenter:
Iqbal Singh Biln
Manager, Corporate Technical Programs, St. Lawrence Seaway Management Corp.
Co-presenter:
Gregory Palmer - Member of PEMAC
Supervisor - Maintenance Planning, St. Lawrence Seaway Management Corporation
Description:
Maintenance Excellence at SLSMC Date 03/16/2020 This Project was established to review all facets of Maintenance within the St Lawrence Seaway Management Corporation (SLSMC) with a goal to improve productivity, maintaining a positive impact on maintenance staff moral and provide the same or increased equipment reliability. Maintenance Programs were reviewed for all major assets and analyzed using subject matter experts leveraging the FMECA (Failure Mode, Effects & Criticality Analysis) tool to determine areas of vulnerability within the assets ability to perform at the designed operational level Maintenance Processes were analyzed using some of the Lean Six Sigma and Work Measurement tools with focus on the six (6) steps of Work Management Cycle (Identify, Plan, Schedule, Assign, Execute and Learn) to get a better understanding of the problem areas and generate solutions to this issue backed by actual results. Work Organization main focus was to improve Supervisory awareness and availability in providing support to trades employees and conducting regular field audits to ensure accuracy and quality of task execution. Investigations and work process flow analysis are also planned for individual Trade Shops and Warehouse Facility Layouts to improve work space planning and component/part inventories. Change Management focus was on Vision Mapping, Stakeholder Analysis, Communication Planning and transition coordination of all improvements and changes that will affect the entire organization during the progression of each stage of the project. The findings of the project to date showed that there were a lot of excess maintenance tasks being performed on managed assets. The estimated labour times for task completion, travel and delay inefficiencies of work tasks being performed were excessive and daily performed tasks contained value and non-value activities over all process steps of the Work Management Cycle. All findings discovered and work that continuous to be performed at each stage of this project confirms that there is a lot of variability, inefficiencies and opportunities for improvements within all facets of the Maintenance within the Organization.
About the Presenter:
Iqbal Singh Bin is a "hands-on" engineering professional with 30 years varied experience in engineering, infrastructure, maintenance, operations, and project and people management in the heavy industrial industry (mining & marine). He has focused on administration and management of multidiscipline projects, including preparation of business cases, proposals; budgets; justifications; risk analysis; design, contract documents; equipment selection and procurement; and resources and construction management. He has also developed and implemented infrastructure inspection and assessment programs, preventative maintenance programs, business plans, and long-term asset renewal programs. As a manager or section head, he has set priorities and work assignments for staff and provided strategic direction and focus to achieve departmental goals and objectives within the established budget.
He is highly innovative and results driven with the ability to motivate staff and develop relationships. As a Six Sigma Champion, Iqbal is committed to excellence through continuous improvements, and always has the desire to accomplish and exceed business goals and initiatives.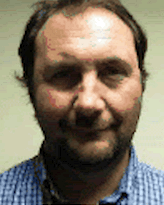 About the Co-presenter: Gregory D. Palmer C.E.T., EIT is a Maintenance Coordinator (Planning and Scheduling) (2013- Present) with the St. Lawrence Seaway Management Corporation, on temporary assignment as Team Leader for Maintenance Excellence Project. Greg is responsible for reviewing, supporting and redesigning all Maintenance Process in Niagara ON and Montreal QUE Regions. He started his career working in Marine Equipment Fabrication and Offshore Oil and Gas Industries in the late 90's. He received his Diploma in Industrial Engineering Technology (Co-op) from the Marine Institute of Memorial University in Newfoundland in 1997. In 2000 Greg moved to Welland, Ontario where he was employed in Automotive Manufacturing (Vehicle Sealing) Industry for 9 years as a Sr. Industrial Engineering Technologist. It was during this time that Greg returned to school to further his technical engineering education. He later received his bachelor's degree in Technology (Manufacturing) from McMaster University in Hamilton, Ontario in 2007. Greg also worked from 2010-13 with Trench (Coil Division) Electric in Scarborough ON, an affiliate company of Siemens as a Sr. Industrial Engineering Technologist. His continual education, certification and awards over the last 5 years can be summarized as follows; Completion of Lean Six Sigma (Greenbelt) Certification Six Sigma Canada-October 2017 Completion of Technical Examination Program (PEO) Professional Engineers of Ontario-Dec 2018 Completion of 4 of 8 Modules working towards Maintenance Management Professional (MMP) Certification May 2017- Present President Safety Award (2018-19) Maintenance Planning (Lean Project) Implementation of Corrective Measures for Cycle Time Reductions of Safety Work Requests (Notifications)
---