2020 Schedule
Displaying 1 - 1 of 1
Operations Readiness – An often forgotten part of the asset management lifecycle.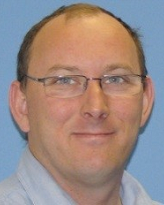 Presenter:
Christopher Biel
Principal Consultant, PPAIP Consulting
Description:
Studies have shown that asset performance is negatively impacted by the lack of an integrated operational readiness approach during the asset acquisition phase (or project). The resulting delays in reaching sustainable operating performance and anticipated service levels impact start-up dates, capital costs, operational revenues, lifecycle costs, customer satisfaction, organizational morale, and overall project NPV. These impacts often require large additional cost and labour injections to correct for the lack of an integrated operational readiness approach. There are a number of operational readiness asset management objectives to be focused on in parallel with the execution of a project—a must to enable any new asset, facility, or venture to meet business lifecycle targets. These prime focuses can be summarized as follows: develop capable people to safely operate, maintain, and support the project outcomes; ensure asset capability is developed and maintained in line with business requirements; implement and configure required supporting systems and business process; seamlessly manage the transition from project to operations; and ensure the engagement and alignment of the organization and all business stakeholders. This presentation will look at a number of mining, manufacturing, and public infrastructure case studies and show the benefits of using a structured approach to operational readiness during the acquisition phase of the asset lifecycle.
About the Presenter:
Christopher Biel, P.Eng., holds CAMP, PMP, and MIAM certifications.
Chris started his career in maintenance and has participated in the maturing of asset management thinking in the mining, manufacturing, and infrastructure industries. He holds an asset management professional certification, trades qualifications, a degree in mechanical engineering, and a range of general management certifications. In industry, he has held a variety of line, leadership, and corporate positions, spanning maintenance, operations, asset management, engineering, and capital projects.
Since moving to consulting 15 years ago, Chris held parallel positions as the Global Lead for Operational Readiness and the North American Regional Director for Asset Management & Operational Performance in a major engineering and project management company. He has worked on asset start-ups, sustained operations, and focused improvements in Australia, Asia, Africa, South America, U.S., and Canada.
Based in Toronto, he is now the principal consultant of PPAIP Consulting, specializing in assisting clients to improve asset management and the performance of their assets and projects.
---