2020 Schedule
Displaying 1 - 25 of 25
Municipal Asset Management in Atlantic Canada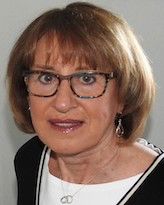 Managing Director, Atlantic Infrastructure Management Network
Description:
Awareness of asset management among municipalities in Atlantic Canada is growing, but many challenges remain—especially for smaller municipalities. This presentation will provide a general overview of the state of municipal asset management in the region and some perspectives on the pathway forward.
About the Presenter:
Daisy Foster became involved in asset management in 2006 while working in local government in B.C. In 2008, she became CEO of the BC Water & Waste Association, where she raised awareness of the importance of asset management in the water sector. At that time, Daisy also participated in a provincially led steering committee to support municipal asset management. The committee later became known as Asset Management BC, and her participation in it continued until she returned home to Atlantic Canada.
Before she moved to B.C. in 2003, Daisy was registrar with the Professional Engineers & Geoscientists Newfoundland & Labrador. When she returned to Atlantic Canada in 2013, Daisy was part of a small group that founded Atlantic Infrastructure Management Network (AIM Network), a not-for-profit organization whose sole mandate is to support municipalities in Atlantic Canada in growing the asset management practice.
Daisy has been leading AIM Network and helping municipalities in the region grow their asset management capacity since then. She is also co-chair of Asset Management Canada, an alliance of asset management communities of practice in Canada.
---
Reliability Engineering Analytics explained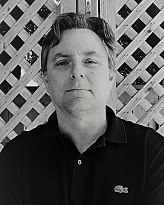 Reliability Engineer , Enbridge Pipelines
Description:
Reliability engineering is an established science with rigorous concepts involving mathematical and statistical methods, and those can often appear daunting for some maintenance or risk practitioners. The role of the reliability engineer is to master, explain, and apply those concepts as well as work with peers to make the correct decision(s) regarding the maintenance of operating assets or future design capabilities. Those decisions are crucial, especially when it comes to the safety of frontline workers, capital investments, or the preservation of the environment. This presentation defines the role of the reliability engineer (mainly in an owner/operator environment) but also helps non-reliability practitioners understand some of the basic tools used in this field. The term reliability is often generalized and not fully understood, so this presentation will help to clarify its definition and intent. Misinterpretation or incorrect calculations involving equipment life characteristics—such as mean time to failure, bathtub curves, or failure probabilities—will be covered. We'll also explain some of the most commonly used concepts in reliability engineering calculations, as well as potential pitfalls encountered such as oversimplifying, applying incorrect analytical approaches, or mixing terms such as availability and reliability. The presentation will also define the "true" and "value-added" role of reliability engineering in an industrial environment and how it productively interfaces with other teams involving maintenance engineering, risk management, or spare parts management.
About the Presenter:
André-Michel Ferrari is a Reliability Engineering Senior Specialist with Enbridge Pipelines (Liquid Pipelines Division). He has approximately 25 years of industrial experience in reliability engineering, maintenance engineering, and quality systems implementation. His experience includes world-class companies in the brewing, semiconductor, and oil & gas industries. André-Michel is a professional engineer in Alberta and a Certified Reliability Engineer with the American Society for Quality. His academic credentials include an M.Sc. in Chemical Engineering from École d'Ingénieurs de Marseille (1994) and an M.Eng. in Engineering Management from the University of Alberta (2010).
---
Resetting the Asset Management Paradigm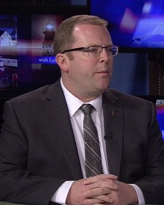 President, FOCUS Group Consulting Inc.
Co-presenter:
Milos Posavljak
Founder, Public Sector Partners
Description:
Around the turn of the 21st century, municipalities began using the term asset management (AM) to refer to a broad range of processes that span the continuum, from managing short-term asset maintenance to long-term asset investment planning. Over the last two decades, AM has been accepted as an umbrella term that refers to the processes that work together to answer the following: When, why, and how should we spend money on infrastructure assets to ensure they meet evolving societal expectations? But the traditional approaches to developing AM processes—extremely granular asset inventories, age-based spending need forecast models, complex level of service metrics—have frustrated organizations, cost them millions, and not practically helped to answer this fundamental question. In recent years, a number of AM champions have developed a consumer-based approach to realize value from assets in the achievement of societal objectives. Clear processes create an asset expenditure to asset performance relationship that helps set overall spending levels and enables a living management system that's used to develop dynamic prioritized short-term spending plans. This approach enables organizations to engage with their customers/clients to balance asset performance (level of service) expectations with financial affordability. This Asset Stewardship Quality Management System resets the AM paradigm by bringing clarity to what AM processes should do and how enablers (data, people, technology) can help. The tangible impacts resulting from the new AM paradigm include a reduction in the granularity of asset registers, improved accuracy of measuring asset performance and tracking asset spending, and confident spending need forecasts to ensure infrastructure systems can effectively underwrite desired societal progress. These tangible impacts are realized through addressing all three enablers: improving data management and data collection activities, providing a training program to staff, and leveraging innovations in hardware and software technologies.
About the Presenter:
Steve Kent is focused on building community and connections within his community, and across the country.
Steve is a former Mayor and a former Chief Administrative Officer in Newfoundland and Labrador. Steve received his CAMP certification in May 2020.
Steve was elected as MHA for Mount Pearl North in 2007, was re-elected in 2011, and again in 2015. He served in a number of ministerial roles, including Deputy Premier, Minister of Health and Community Services, Minister Responsible for the Office of Public Engagement, and Minister of Municipal and Intergovernmental Affairs. In all capacities, he works to balance the needs of individuals with the needs of the community, and works to strengthen all of the communities he serves. Steve resigned from the legislature in 2017 to accept a leadership role in local government.
In 1997, at the age of 19, Steve was elected to Mount Pearl City Council and was chosen as Deputy Mayor. In 2003, he became Mount Pearl's eighth Mayor and served in this position for four years.
Steve holds a BBA and a Certificate in Public Administration from Memorial University, a Certificate in Economic Development from the University of Waterloo, and a master's in Management from McGill University. Steve has also completed the Asset Management Professional Certificate Program through Northern Lakes College. Steve is a graduate of the Directors Education Program at the Institute of Corporate Directors.
In his professional life, he served as CEO of Big Brothers Big Sisters of Eastern Newfoundland and Manager of Corporate Development at Stirling Communications International. Steve also started The FOCUS Group, providing management and marketing consulting for both the private and community sectors. He and his wife own FOCUS Driver Training Incorporated and Maritime Driving School, which operate Young Drivers of Canada centres in Newfoundland and New Brunswick.
Steve has a long history of community involvement. He is currently a member of the Rotary Club of Waterford Valley, the Mount Pearl Lions Club, and the Knights of Columbus, and he supports the local arts community and sports groups. He led Scouts Canada for four years as Chief Commissioner and Chair of the Board of Governors and is currently Past Chair of the Board. Steve also serves as Past Chair of the National Board of Directors of Big Brothers Big Sisters of Canada.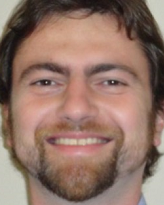 About the Co-presenter: Milos Posavljak graduated from the University of Waterloo in 2008, from the Civil and Environmental Engineering program, and is currently completing his PhD research in infrastructure asset management. He recently led an award winning asset management project at the City of Waterloo. It received top place recognition in 2017 by the Canadian Network of Asset Managers as well as from the Association of Ontario Municipalities. In addition to the desire to help municipalities tackle asset management challenges, the other key factor to the success is vast work experience in managing public infrastructure. It includes engineering, financial, and administrative positions across SNC Lavalin, the Region of Waterloo, the Ministry of Transportation of Ontario, and the City of Waterloo. He is the co-founder of consumer-based asset management for public infrastructure.
---
Getting your point across
Presenter:
James Reyes-Picknell
Managing Consultant, Conscious Group Inc.
Description:
In our isolated world of maintenance and asset management, we often struggle to make a solid case for improvements we know will be of value to our organizations. Our managers and executives often don't "get it," and our best arguments just don't hit the mark. Communicating what we know to be true is our responsibility; we cannot expect our audience to understand our knowledge domain as we do. We need to send clear, unambiguous messages that will be understood by the listener. This presentation will focus on ways to communicate the value that arises with good maintenance, and operational and asset management practices, throughout the lifecycle of physical assets. "Value" is often misinterpreted to mean "low cost," especially in the accounting community. To them, value comes from minimizing any and all costs. Operations managers often interpret "value" as the ability to deliver more and avoid any downtime on any machine involved in production. To them, denying downtime for maintenance is a good thing to do. Maintainers tend to interpret value to mean fewer failures. Yet the avoidance of all failures may actually expend needless resources where there's no need. Engineers often think of value deriving from the delivery of projects on time and on budget—even better if delivered earlier or at lower-than-estimated costs. Spending less upfront, however, can lead to high operating and maintenance costs for years to come. To an extent, they're all correct, but they're all missing the true meaning. We'll speak to value, what it is, how our organizations can ensure it's delivered, and how we can make a case to our managers and executives so they'll understand. This presentation is based on Paying Your Way (2020), which will be used as a text for all participants, summarizing several case studies.
About the Presenter:
James Reyes-Picknell is an MMP instructor, PEMAC volunteer, and board member. He is founder and president of Conscious Asset, and author of the bestseller Uptime — Strategies for Excellence in Maintenance Management, several other books, and numerous magazine articles. His latest publication in April 2017, co-authored with Jesus Sifonte, is destined to change the RCM world for the better while showing how RCM is an integral aspect of asset management. James is a professional engineer, certified management consultant, and a thought leader in the fields of maintenance and asset reliability. He works with clients in asset-intensive industries such as resource extraction and processing, utilities, transportation, and manufacturing, where high reliability is a key to business success.
---
Motion Amplification joining the Asset Management Landscape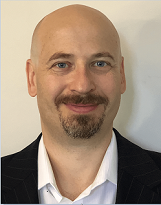 Presenter:
Janos Pattantyus
Canadian Sales Manager, RDI Technologies
Description:
New technologies regularly enter the world of asset management (AM), often leveraging new inventions, which, in turn, are driven or supported by other advances such as computing power and big data handling. Such is the case for Motion Amplification, a new technology impacting crucial aspects of vibration analysis, machinery and structural troubleshooting, root cause analysis, and communications. This presentation will outline which areas of AM are impacted so we can have a road map facilitating the integration of the new tool into a global strategy and get an overall picture of the impacts it will have. We'll also provide a brief technical introduction and some practical illustrations.
About the Presenter:
Janos Pattantyus is the Sales Manager for Canada at RDI Technologies. He puts his bilingual passion for vibration analysis and solving machinery problems to good use, initiating training and supporting Canadian practitioners of asset health monitoring in Motion Amplification.
For over 10 years, Janos was a permanent machinery protection system support specialist, where he excelled in the application and technical realization of alarm/shutdown and online data acquisition systems for large critical rotating equipment. In this role, he would participate in instrumenting hydro turbines, gas turbines, steam turbines, centrifugal and reciprocating compressors, generators, and pumps. Eventually wanting to know more about vibration analysis, Janos ventured into the world of consulting, using CSI technology and others to create predictive maintenance programs using portable and online systems. During these last 10 years, he trained in oil and lubricant analysis, thermography, ultrasound, root cause analysis, electric motors, and gearboxes. And his work took him into most industries, including oil & gas, petrochemical, power generation, food & beverage, pulp & paper, mining & metals, and pharmaceutical.
Janos is a certified category IV vibration analyst with a master's degree in mechanical engineering. He is a licensed engineer in the province of Quebec.
---
Maintenance Excellence at SLSMC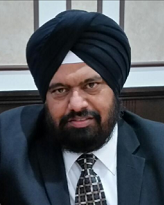 Presenter:
Iqbal Singh Biln
Manager, Corporate Technical Programs, St. Lawrence Seaway Management Corp.
Co-presenter:
Gregory Palmer - Member of PEMAC
Supervisor - Maintenance Planning, St. Lawrence Seaway Management Corporation
Description:
Maintenance Excellence at SLSMC Date 03/16/2020 This Project was established to review all facets of Maintenance within the St Lawrence Seaway Management Corporation (SLSMC) with a goal to improve productivity, maintaining a positive impact on maintenance staff moral and provide the same or increased equipment reliability. Maintenance Programs were reviewed for all major assets and analyzed using subject matter experts leveraging the FMECA (Failure Mode, Effects & Criticality Analysis) tool to determine areas of vulnerability within the assets ability to perform at the designed operational level Maintenance Processes were analyzed using some of the Lean Six Sigma and Work Measurement tools with focus on the six (6) steps of Work Management Cycle (Identify, Plan, Schedule, Assign, Execute and Learn) to get a better understanding of the problem areas and generate solutions to this issue backed by actual results. Work Organization main focus was to improve Supervisory awareness and availability in providing support to trades employees and conducting regular field audits to ensure accuracy and quality of task execution. Investigations and work process flow analysis are also planned for individual Trade Shops and Warehouse Facility Layouts to improve work space planning and component/part inventories. Change Management focus was on Vision Mapping, Stakeholder Analysis, Communication Planning and transition coordination of all improvements and changes that will affect the entire organization during the progression of each stage of the project. The findings of the project to date showed that there were a lot of excess maintenance tasks being performed on managed assets. The estimated labour times for task completion, travel and delay inefficiencies of work tasks being performed were excessive and daily performed tasks contained value and non-value activities over all process steps of the Work Management Cycle. All findings discovered and work that continuous to be performed at each stage of this project confirms that there is a lot of variability, inefficiencies and opportunities for improvements within all facets of the Maintenance within the Organization.
About the Presenter:
Iqbal Singh Bin is a "hands-on" engineering professional with 30 years varied experience in engineering, infrastructure, maintenance, operations, and project and people management in the heavy industrial industry (mining & marine). He has focused on administration and management of multidiscipline projects, including preparation of business cases, proposals; budgets; justifications; risk analysis; design, contract documents; equipment selection and procurement; and resources and construction management. He has also developed and implemented infrastructure inspection and assessment programs, preventative maintenance programs, business plans, and long-term asset renewal programs. As a manager or section head, he has set priorities and work assignments for staff and provided strategic direction and focus to achieve departmental goals and objectives within the established budget.
He is highly innovative and results driven with the ability to motivate staff and develop relationships. As a Six Sigma Champion, Iqbal is committed to excellence through continuous improvements, and always has the desire to accomplish and exceed business goals and initiatives.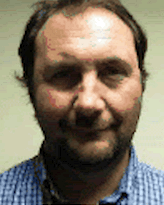 About the Co-presenter: Gregory D. Palmer C.E.T., EIT is a Maintenance Coordinator (Planning and Scheduling) (2013- Present) with the St. Lawrence Seaway Management Corporation, on temporary assignment as Team Leader for Maintenance Excellence Project. Greg is responsible for reviewing, supporting and redesigning all Maintenance Process in Niagara ON and Montreal QUE Regions. He started his career working in Marine Equipment Fabrication and Offshore Oil and Gas Industries in the late 90's. He received his Diploma in Industrial Engineering Technology (Co-op) from the Marine Institute of Memorial University in Newfoundland in 1997. In 2000 Greg moved to Welland, Ontario where he was employed in Automotive Manufacturing (Vehicle Sealing) Industry for 9 years as a Sr. Industrial Engineering Technologist. It was during this time that Greg returned to school to further his technical engineering education. He later received his bachelor's degree in Technology (Manufacturing) from McMaster University in Hamilton, Ontario in 2007. Greg also worked from 2010-13 with Trench (Coil Division) Electric in Scarborough ON, an affiliate company of Siemens as a Sr. Industrial Engineering Technologist. His continual education, certification and awards over the last 5 years can be summarized as follows; Completion of Lean Six Sigma (Greenbelt) Certification Six Sigma Canada-October 2017 Completion of Technical Examination Program (PEO) Professional Engineers of Ontario-Dec 2018 Completion of 4 of 8 Modules working towards Maintenance Management Professional (MMP) Certification May 2017- Present President Safety Award (2018-19) Maintenance Planning (Lean Project) Implementation of Corrective Measures for Cycle Time Reductions of Safety Work Requests (Notifications)
---
Achieving Digital Transformation Success in Asset-Intensive Organizations
Founder, Managing Director, Scio Asset Management Inc.
Description:
Many asset-owning organizations engaging in enterprise digital transformations aren't realizing the expected value. Follow the money and you'll see asset-owning organizations spending tens of millions (sometimes hundreds of millions) of dollars and the only clear winners are the solution providers and supporting management consultants. Why? Some approaches can lead their organizations further away from achieving their business goals. Ambitious digital strategies are great, but success is best achieved through technology and first-principles practices and decision-making. Paul Daoust will explore a digital transformation strategy that combines technology with asset management and operational excellence practices into an integrated operational management framework that works.
About the Presenter:
Paul Daoust has almost 30 years of experience in asset management and operational excellence in the energy sector.
As the founder of Scio Asset Management, Paul is declaring war on mediocrity and empowering progressive operational leaders to make better decisions to stop value leakage in their organizations through learning, coaching, advising services, and technology solutions.
As a director of PEMAC.org, Paul is a leading international advocate for asset management practices for industrial and infrastructure asset-owning organizations.
---
Asset Management Excellence Journey at Irving Tissue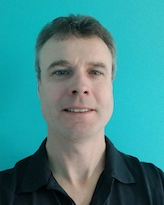 Maintenance Project Coordinator, J.D. Irving Limited
Co-presenter:
Mike Murray
Reliability Engineer, Irving Tissue Dieppe
Description:
In 2010, a privately owned tissue-converting facility in New Brunswick (Irving Tissue) considered itself a well-oiled machine, being able to product 10 million cases of product annually—a huge leap forward from where it started in 1990, with 200,000 cases. The site was piloting a PMO on one of 12 production lines when a vision was pitched to the site leadership team: implementing PMO's activities and principles on each production line would allow the site to streamline its efforts and result in increased production, with a higher product quality and fewer injuries. This pitch aligned with several of the company's core values and allowed the leadership team to see there was still substantially more gains to be made at the facility that didn't necessarily require capital investment, but simply changes to work processes. While this plan didn't come to fruition, it aligned the leadership team to make reliability a focus rather than just production. This alignment paved the way for several reliability-centred improvement initiatives at the site. The cornerstone achievement of this shift toward reliability was the implementation of "Reliability Windows." This regular cleaning (two to three times weekly), inspection, and PM task-oriented activity shared between the operations and maintenance groups helped move asset care to a joint effort, rather than just being the responsibility of the maintenance department. This initiative has been a major contributor to the site being able to produce 15 million cases in 2020 (about a 50% increase from 2010—without any additional production lines). This has been a huge advancement in ROA.
About the Presenter:
Charles Scott is the Maintenance Project Co-ordinator for Project Tiger in Macon, Georgia, and the Senior Technical Operations Advisor for Irving Tissue consumer products.
Charles started with Irving Tissue, in Dieppe, N.B., at its converting mill in 1994 as a machine operator. Shortly after, he transferred to the maintenance department where he apprenticed as an industrial mechanic. Around 2001, he began implementing some reliability programs, starting with Vibration Analysis, Lubrication, and Ultrasonic. During these years, he took many vibration analysis courses and is now a category III CMVA certified vibration analyst. After much success with these programs and a desire to advance, he took on the role of maintenance co-ordinator in 2017, and then enrolled and completed the MMP certification in December 2018.
Since October 2017, he has helped implement the maintenance systems for a greenfield tissue mill expansion in Macon, Georgia. He is also now responsible for leading maintenance programs for all our four tissue operations, including a large MRO cleansing project across the corporation. In this role, he acts as a maintenance advisor for the continuous improvement of all of the asset management programs.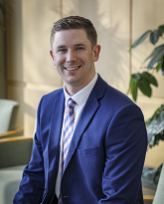 About the Co-presenter: Mike has always worked in the pulp and paper industry. First as a reliability junior engineer at Irving Pulp and paper and is now the reliability engineer at Irving Tissue Dieppe since 2013. Mike and myself have worked closely together and are both MMP certified.
---
The Good, The Bad, and The Ugly of Work Sampling Studies
Presenter:
Dennis Heinzlmeir
President Alberta Chapter - PEMAC, Akron Engineering
Description:
There is much literature on work sampling studies—from useful to not useful. Useful if the studies are done properly, and dangerous if not properly done, which happens more often than not. This presentation will dispel the myths about wrench time by addressing some old-fashioned concepts and strategies that work, just like the kind you would find in classic Western movies, where the heroes have a clear vision, develop strategies and plans, take action, and don't let obstacles get in the way. The Good, The Bad, and The Ugly was set during the American Civil War, where three men were determined to find $200,000 in Confederate gold coins that was ambushed by Yankees and buried in a remote southwest cemetery. But where is the value of finding gold in performing work sampling studies? That's why you need to round up the horses, get the campfire lit, and settle in for an entertaining hands-on, informative presentation to learn about the good, and bad, and the ugly of work sampling studies to measure wrench time. Dennis Heinzlmeir has led 12 work sampling studies across Canada at various industrial facilities. He will reveal the results to support that when studies are completed in the right manner, they offer valuable benchmarks to organizations that lead them to drive down maintenance costs and increase uptime through continuous improvements. Ineffectiveness and inefficiencies can creep into a company's work management process; having this health check can save millions of dollars. Just like a Western's happy ending, this presentation will address the many misconceptions, misunderstandings, and myths about wrench time. Measuring wrench time is a very effective means of improving productivity if it's done with a focus on removing obstacles and frustrations that prevent maintenance work from being completed efficiently and effectively.
About the Presenter:
Dennis Heinzlmeir, P.Eng., is a maintenance, engineering, and business professional with more than 30 years of experience working in the maintenance, EPC, training, and management consulting industries. He has an extensive business background in many areas, including all aspects of M&R, engineering, quality management, lean execution principles and techniques, asset management, project management, and training. He has championed safety cultures on various petroleum facilities and championed teams in the Jacobs Value Plus Program resulting in significant savings to clients, which has resulted in these teams receiving the Jacobs Global Maintenance Services Silver Award for two years. Dennis has led various Quality Improvement Teams on maintenance sites to identify opportunities for continuous improvement, where he utilizes lean principles and techniques to increase reliability, maintainability, and availability, resulting in more than $81 million in savings to clients. He has assisted various project management teams in planning and implementing Jacobs quality requirements on projects, including Jacobs Value Enhancing Practices, Independent Project Analysis — Value Improving Practices, and Construction Industry Institute — Best Practices. He has conducted FMEA and tracked the effectiveness of maintenance activities and tactics. He has conducted and published numerous work sampling surveys for various clients to determine overall time utilization of the maintenance workforce to identify areas for improvement. Dennis currently serves as president of PEMAC, Alberta Chapter, and is an authorized instructor for the MMP program.
---
Bad MRO Material Master Identities are a Root Cause of Your Business Process Challenges. A Fixable Problem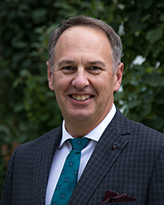 Description:
In implementing and improving SAP supply chain management (SCM) business processes in oil & gas, pipelines, utilities, and transportation companies, the No. 1 consistently observed problem is poorly identified MRO material masters. Material master identity consists of the item descriptions, the manufacturer and manufacturer part number fields, and classification data that support material identification. This presentation will raise the profile of the topic without going into detailed solutions. It's aimed at all practitioners who make use of maintenance or SCM business processes that use materials. The presentation is software agnostic, as these challenges are found in shops running SAP, Oracle, JDE, and Maximo. Topics include the following: Introduction (discussion applies to asset intensive industry and the MRO materials records used in their supporting business processes); generalized view of the current state and how we arrived here; structured identification taxonomy—standards and why coherence in the structure is important; material master lifecycles are often not considered—beginning, middle, end; and Conclusions (this is not an insolvable problem or one that necessarily demands another capital (OR COULD SAY MONEY) system implementation—it exists only because it has been invisible).
About the Presenter:
Conrad Greer has 21 years in integrated SCM & maintenance business process consulting, primarily in the oil & gas industry. Previously, Conrad served 20 years as a marine engineer officer in the Canadian Navy. His Navy career was split between operations at sea and shore-based refit maintenance jobs.
---
Permit to work; A Best Practice to Improve Stakeholders Engagement and Maintenance Management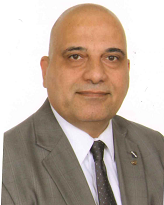 Presenter:
Duraid AlJailawi
Maintenance Specialist, Regional Municipality of Peel
Co-presenter:
Andrew Gerus
Supervisor, Techncial Services - The Regional Municipality of Peel
Description:
Maintenance of critical assets and life safety infrastructures is extremely important. Therefore, significant precautions and risk analysis should be given to the potential effects of human errors during preventive and corrective maintenance, including bypass requirements, deactivation of system, and the expected impact of the failure on the program operation. Unanticipated or unplanned downtime is costly, negatively impacts building operation, and often impacts an organization's reputation and brand. For planned activities (preventive or corrective), it's important to proactively document the scope of work and identify potential problems that could occur so that risks are managed and all stakeholders are aware of them. This presentation contains a real-life application that will provide the basis to improve the future of your maintenance organization and prevent future downtime. The permit-to-work process is a real-world best practice to help improve communications, manage risk in your organization, keep your critical infrastructure running, and minimize productivity loss or damage due to unplanned downtime. We'll provide an overview of the permit-to-work procedure and its associated risk assessment and mitigation protocol. There are seven learning objectives: evaluating maintenance performance; reducing or eliminating human errors; improving stakeholders' engagement; enhancing interdepartmental communications; focusing on culture change by leveraging risk management tools; enhancing critical equipment reliability by reducing potential downtime; building a staff-vendor-client relationship by implementing clear expectations; and protecting your critical assets and reputation by minimizing unplanned downtime.
About the Presenter:
Duraid AlJailawi is a professional engineer with experience in maintenance and asset management of critical infrastructure. Duraid holds a PMP and LEED AP O+M certificates, and is currently the maintenance specialist at the Real Property and Asset Management group for the Regional Municipality of Peel. In his current role, Duraid oversees the maintenance program across the region and manages several programs related to compliance, process development, best practices, and lessons learned. Duraid has more than 25 years of experience in public and private sectors, managing programs and adding value to organizations' productivity. In addition, he is a public speaker, trainer, and author of many technical papers and seminars.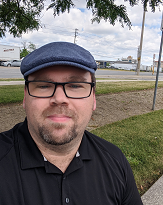 About the Co-presenter: Andrew Gerus joined the Region of Peel in 2018 as Maintenance Specialist in the Real Property and Asset Management group after 16 years at the City of Brampton working in various maintenance support roles. He is currently the Supervisor of Technical Services and leads a team of skilled professionals in supporting critical facilities systems. He graduated from George Brown College in Construction Engineering and is a Certified Technician in Building Design.
---
Machine learning approaches to take your asset management strategies to the next level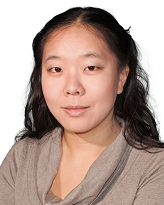 Assistant Director, C-MORE, University of Toronto
Co-presenter:
Chi-Guhn Lee
Professor, University of Toronto
Description:
In our increasingly digitized and networked environment, the expectations for excellence in asset management are ever growing. While an abundance of maintenance and sensor data have become available, companies must develop the proper application of the data in their maintenance strategies. In this presentation, we'll discuss the potential of your operational and maintenance data in the context of asset management, and explore different machine learning (ML) algorithms and how they may be leveraged to unleash hidden patterns in your asset management strategies. We'll introduce some foundational topics required for ML, such as the taxonomy and data preparation steps critical to all ML approaches, the probability and statistics supporting ML, and how the evaluation of the quality of our models. C-MORE has actively applied machine ML methods to interesting real-world problems, such as the categorization of power generation units according to reliability characteristics, and anomaly detection in linear assets to optimize required maintenance actions. We'll share a few of our case studies so participants can experience how ML methods can be used in maintenance, reliability and operations.
About the Presenter:
Dr. Janet Lam holds a PhD in Industrial Engineering from the University of Toronto. She has been working in the field of maintenance optimization since 2008, with an emphasis on optimal scheduling of inspections for condition-based maintenance. More recently, her research interests have extended to machine learning approaches for maintenance and asset management. Through her work at C-MORE, she has applied academic research directly with industry partners, including those in mining, utilities, transportation, and the military. As the Assistant Director of C-MORE, Janet is involved with cultivating strong relationships with industry partners and developing maintenance engineering resources that are both useful and current.
About the Co-presenter: Dr. Chi-Guhn Lee is a Professor of Industrial Engineering and the Director of the Centre for Maintenance Optimization and Reliability Engineering (C-MORE) at the University of Toronto. Dr. Lee received a Ph.D. in Industrial and Operations Engineering at the University of Michigan, Ann Arbor, USA in 2001 and has been active in the areas such as Markov decision processes, reinforcement learning and deep learning applied to maintenance optimization, supply chain management and production systems. He has worked closely with private firms including LG, Nestle, IBM, General Motors, Magna International, State Grid Corp of China to name a few. He has played various roles in the academic community as well. He served as a co-chair of Workshop on Quantitative Finance and Risk Management 2012, a cluster-chair of Financial Engineering for Canadian Operational Research Society (CORS) Annual Meeting 2012 and 2013, and president of the Association of Korean-Canadian Scientists and Engineering (AKCSE) from 2013 to 2015. He served as a member of the Scientific Committee for the INFORMS MSOM 2015 conference, a member of the Technical Committee of the 26th International Conference on Flexible Automation and Intelligent Manufacturing 2016, a member of Program Committee for the Field Institute Workshop on Financial Optimization and Risk Management 2013 and 2015, a member of Steering Committee for the Field Institute Workshop on Optimization and Artificial Intelligence in Finance 2018, and a member of Program Committee for Spring World Congress on Engineering and Technology 2012. Prof. Lee has served as an associate editor for two academic journals: Enterprise Information Systems (a journal by Taylor and Francis Group with an impact factor 1.683) and International Journal of Industrial Engineering: Theory, Applications and Practice (homed at Simon Fraser University with a SCIE Impact Factor 0.537). He also served as a guest editor of Annals of Operations Research (a journal by Springer with an impact factor 1.864) from 2012 to 2015.
---
Operations Readiness – An often forgotten part of the asset management lifecycle.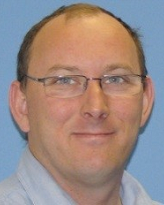 Presenter:
Christopher Biel
Principal Consultant, PPAIP Consulting
Description:
Studies have shown that asset performance is negatively impacted by the lack of an integrated operational readiness approach during the asset acquisition phase (or project). The resulting delays in reaching sustainable operating performance and anticipated service levels impact start-up dates, capital costs, operational revenues, lifecycle costs, customer satisfaction, organizational morale, and overall project NPV. These impacts often require large additional cost and labour injections to correct for the lack of an integrated operational readiness approach. There are a number of operational readiness asset management objectives to be focused on in parallel with the execution of a project—a must to enable any new asset, facility, or venture to meet business lifecycle targets. These prime focuses can be summarized as follows: develop capable people to safely operate, maintain, and support the project outcomes; ensure asset capability is developed and maintained in line with business requirements; implement and configure required supporting systems and business process; seamlessly manage the transition from project to operations; and ensure the engagement and alignment of the organization and all business stakeholders. This presentation will look at a number of mining, manufacturing, and public infrastructure case studies and show the benefits of using a structured approach to operational readiness during the acquisition phase of the asset lifecycle.
About the Presenter:
Christopher Biel, P.Eng., holds CAMP, PMP, and MIAM certifications.
Chris started his career in maintenance and has participated in the maturing of asset management thinking in the mining, manufacturing, and infrastructure industries. He holds an asset management professional certification, trades qualifications, a degree in mechanical engineering, and a range of general management certifications. In industry, he has held a variety of line, leadership, and corporate positions, spanning maintenance, operations, asset management, engineering, and capital projects.
Since moving to consulting 15 years ago, Chris held parallel positions as the Global Lead for Operational Readiness and the North American Regional Director for Asset Management & Operational Performance in a major engineering and project management company. He has worked on asset start-ups, sustained operations, and focused improvements in Australia, Asia, Africa, South America, U.S., and Canada.
Based in Toronto, he is now the principal consultant of PPAIP Consulting, specializing in assisting clients to improve asset management and the performance of their assets and projects.
---
Keynote: Recovery of Asset Management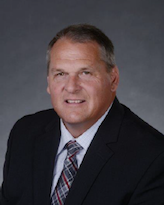 Vice President Nuclear and Chief Nuclear Officer, NB Power
Description:
Overview of bringing a Nuclear Power Plant up to modern standards, age and obsolescence asset management. Recovery of the Point Lepreau Nuclear Generating Station Operation of the station during a pandemic The Small Modular Reactor initiative in New Brunswick; Gen IV Advanced Reactors
About the Presenter:
Brett was appointed Vice President Nuclear & Chief Nuclear Officer at NB Power's Point Lepreau Nuclear Generating Station in November 2015. He is accountable for leading the Point Lepreau Nuclear Generating Station's strategic direction to achieve safe, predictable and productive nuclear performance. Brett's extensive background includes more than 40 years of commercial nuclear power plant experience in Operations, Senior Leadership and Project Management roles. Additionally, Brett has taken the lead in pursuing Small Modular Reactors for New Brunswick and has played an active role in developing the SMR Roadmap for Canada. Brett holds a Bachelor of Science degree in Technical Business from New Hampshire College, as well as an Associate of Science degree in Nuclear Engineering Technology from the University of New York. While in the United States Navy, he attended the Naval Nuclear Power School as well as the Naval Electronics Technician School. Additionally, Brett has completed the Institute of Nuclear Power Operations (INPO) Senior Nuclear Plant Management Course.
---
Maximizing the Effectiveness of Your Computerized Maintenance Management Software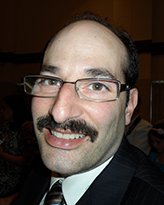 Consultant, TRO Maintenance Solutions
Description:
Too often we hear the struggle of not being able to get the information that is required out of the system. It's like the data has disappeared into a big black hole. Maintenance Staff get frustrated in having to feed a system that is difficult to use and time consuming for what is perceived as little or no benefit. This discussion details what a CMMS can do and how best to realize the benefits from using a CMMS. There are a number of critical success factors in managing your CMMS including: • Organization policies and objectives • staff turnover • training • reduced staffing • database review audits • outdated software
About the Presenter:
Graduating with an MBA from Concordia University in 1990, Richard Beer has been a maintenance management specialist since 1993. Richard currently works as a practice manager, where his knowledge and expertise assist our client organizations to transition from reactive to proactive maintenance. Richard brings practical experience, having worked as a maintenance planner and manager for Toronto Pearson International Airport. In addition, Richard worked for Datastream Systems as a lead consultant for its software implementations and training on its MP2 and MP5 systems. His abilities in strategic management as it relates to maintenance is unrivalled as witnessed in his top 10 golden rules of database management (TroSolutions.com). Richard has thrived in a "misunderstood" and often forgotten niche of business, offering maintenance management solutions to the manufacturing, pharmaceutical, food processing, and transportation industries in need of maximizing plant uptime, optimizing PM programs and stores management, and reducing maintenance costs. Highly personable and down to earth, but well versed in technology and his industry, Richard is a clear champion of out-of-the-box thinking. He knows what's needed to succeed.
---
Change Management Case Study: A Transition to Mobile Work Management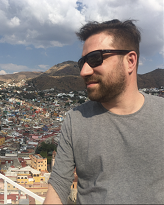 Senior Planner, Maintenance, Cameco Corporation - Cigar Lake
Description:
As our organization recently embarked on a digital transformation of our work management processes, it became obvious that what we were actually changing wasn't just the technology we used—we also had to change our people. We recognized that this change was too big and too important to leave to chance and decided instead to apply a structured, methodical, and deliberate approach. This is a case study in the approach we took and the tools we used to ensure the changes required of our workforce were as painless as possible. We'll outline how the approach impacted our success and detail the lessons learned. We'll demonstrate how we approached the following topics: assessing the scope of change, analysis of gaps between present and future states, planning for change, change methodology (ADKAR), roles and responsibilities, where does change fit into project planning, communications, building desire for change, assessment of your change audience, building the knowledge and skills of your audience, and monitoring change progress. The intent of this study is to demonstrate some techniques and tools you can apply to any changes being undertaken, with the hope that you can help to "grease the wheels" of change within your own organization.
About the Presenter:
As a Senior Planner, Maintenance, with Cameco Corp., Kris Halland knows that the maximum achievable results come from trying to get 1% better each and every day. Improve every job plan each time it's performed, improve every equipment record each time you look at it, and refine your practices every chance you get. Excellence is the act of chasing perfection—even while knowing it's unattainable.
---
The Organization-Wide Physical Asset Management Approach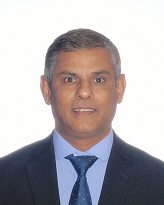 Presenter:
Dharmen Dhaliah
Senior Manager, Town of Halton Hills
Description:
The Organization-Wide Physical Asset Management (OWPAM) Approach is an interactive session to explore the asset management landscape and to help asset management practitioners and organizations on their path to implementing an organization-wide physical asset management system. Ask anyone in your organization individually and you'll hear that each is doing a great job. However, when you bring all those individuals together and ask the same question again, you'll most likely get a different answer. Traditionally, physical asset management systems have always been silo-based in organizations. The effects of those silos have significant implications creating gaps and overlaps in business processes and impeding the decision-making process. Managing physical assets by nature is a co-operative and cross-functional discipline to realize maximum value. What really creates value in physical asset management systems is the holistic approach, which is that every organization exists to provide value as a whole, through better co-ordination, collaboration, and alignment across functional areas. This OWPAM Approach session looks at the key physical asset lifecycle strategic and tactical activities involved in an organization-wide physical asset management system and prioritizes them to develop an implementation plan. Participants will interact with one another to understand the whole spectrum of strategic and tactical activities required for a holistic and organization-wide physical asset management approach; discuss physical asset management activities, how they apply to their organizational context, and how important they are from a whole lifecycle delivery perspective; identify ownership issues, gaps, and overlaps that could exist and that are critical for the successful implementation of physical asset management; and generate discussions around the implementation plan and priorities to meet organizational objectives and enable realization of maximum value.
About the Presenter:
Dharmen Dhaliah is the author of Physical Asset Management — An Organizational Challenge and Organization-Wide Physical Asset Management — A Systems Approach and developer of the HPAM Planning Tool. He has more than 28 years of working experience in the private and public sectors, where he has held various positions in physical asset management, maintenance management, reliability engineering, and project management in a wide range of industries. Dharmen currently works for the Town of Halton Hills as Senior Manager, Climate Change and Asset Management. He is a registered professional mechanical engineer, a Certified Asset Management Assessor, a Certified ISO 55001 Provisional Auditor, a Project Management Professional, a Maintenance Management Professional, and a Certified Maintenance and Reliability Professional.
Dharmen is a member of the Technical Committee 251 for the ISO 55000 standards, and a member of CNAM (Canadian Network of Asset Managers), and he has served for several years on the Board of Directors of PEMAC. He is also an online instructor of the Maintenance Management Program, the "Planification et gestion de la maintenance" program, and the Asset Management Professional Certificate program.
---
Using Digital Transformation in Asset Health to Drive Real Time Decision Support and Reduced Maintenance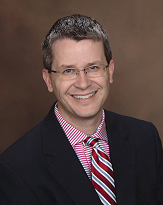 CEO, Operational Sustainability LLC
Description:
Asset management processes are becoming more widely adopted across industrial facilities. In this presentation, we'll examine an essential aspect of the overall process—asset health—to understand the value of using data-centric models and how asset health enables fact-based decision-making at the asset and asset class levels across the enterprise. As a part of Intelligent Operations—a new approach to achieve Operational Excellence—asset health today uses digital transformation to optimize production, minimize equipment downtime, enhance human performance, and manage operational risks. We'll examine the key asset-related aspects of Intelligent Operations and explore an asset health strategy based on the principles of interoperability and real-time decision support. Outcomes supported include reduced maintenance costs, enhanced asset availability, changes to predictive repair and capital replacement strategies, improved production, and reduced risk.
About the Presenter:
David Drerup is the CEO of Operational Sustainability, LLC and Verified Market, LLC. Prior to founding Operational Sustainability, he worked for PricewaterhouseCoopers, SAIC, and Rolls-Royce plc. David has more than 25 years of experience working with clients—primarily in the energy, chemical, mining, and utility industries—on environmental health and safety (EH&S), process safety, operational excellence, maintenance management, reliability, and IT solutions. David is a frequent speaker at industry forums on the topics of EH&S Management Information Systems, Process Safety Management, Asset Integrity and Reliability, and Operational Risk Management. David has published numerous articles on operational excellence and is active in the oil & gas and petrochemical community with many organizations, including API, AFPM, and CCPS.
His consultation highlights include the following:
• conducted a needs assessment for a 400,000 bbl refinery to identify optimized workflows and information systems needs for over 15 EH&S functional reporting areas;
• evaluated a failed implementation of a management of change solution for a refining organization and successfully reworked the business process and training manuals to gain cultural re-acceptance.
• worked with Fortune 500 energy client to develop an EH&S information system road map for 600 of its manufacturing sites;
• conducted a workshop for CIO, EVP of Refining and Supply for Fortune 500 energy client that included a vision for EH&S management information system, enterprise-wide asset management, safe operating limits and envelopes, equipment health monitoring, alarm management, smart operating procedures, control of work, field mobility, leading and lagging indicators for process safety, and enhanced decision support; and
• developed integrated asset-based loss prevention and management of change solution for 460,000 bbl refinery; solution was geared toward reducing lost profit opportunities (LPOs) on fixed and rotating assets, including the ability to intelligently link operating procedures to safe operating limits and triggering of events based on alarms.
---
Asset Management effectiveness begins with the right plans - are you planning and delivering the right capital and O&M work?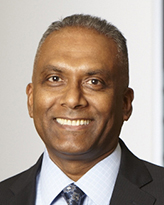 Presenter:
Roopchan Lutchman
Senior Partner, Advisory Services, SLBC Inc.
Description:
Asset management (AM) is a far-ranging topic and can be very confusing or overwhelming to anyone who is now embarking on a program or trying to take their existing program up a notch. The biggest impact in AM is on the planning side of the AM Framework. Essentially, if you plan well, then you can execute the right activities (capital project, operations, and maintenance tasks) well. Conversely, which is the case with many organizations, there is poor planning but with efficient execution of the work and attendant sub-optimal performance. Excellence in AM requires effective planning in three areas: Growth and Rationalization, Renewal & Replacement, and Operations & Maintenance. This presentation will provide best-in-class concepts for developing these three areas and the return on investment in effective planning, and will be supported by real-life examples.
About the Presenter:
Roopchan Lutchman has been a trusted advisor helping clients to minimize the cost of business through practical and effective solutions over the past 25 years. He is a published author with three books focused on business optimization. He brings a global perspective to projects based on the work he undertook in the 2008 and 2012 WSAA international asset management benchmarking projects, as well as numerous projects in Canada and the U.S. These include water, wastewater, public works, rail, ports, and oil & gas clients. He has helped clients develop solutions in the following focus areas: strategy, assets, people, processes, technology, and data.
---
Case Study: Asset Integrity Program Rollout and Training – Lessons Learned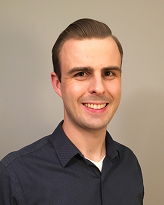 Presenter:
Aaron Boudreau
Marine Terminal Engineer, Irving Oil Limited
Co-presenter:
Mike Morrison
Reliability & Technical Manager
Description:
We're currently rolling out an Asset Integrity Management System (AIMS) across our terminal network, which consists of nine terminals across Canada and the U.S. We're publishing 27 new standards as part of this initiative that cover a variety of topics such as risk assessment, inspection planning, recordkeeping, data management, and relevant codes, standards, and regulations. This presentation will focus on the training and rollout of this program and will highlight some of the lessons learned. Some of the challenges include providing training to a group that spans a large geographical area, having a wide variety of stakeholders who require different levels of knowledge about the program (operations, project management, document control, contractors, management), and ensuring training is effective and leads to a smooth adoption of the changes that come with the new standards. Some of the topics we'll cover include using the ADKAR model of change management to evaluate how effective your training will be; awareness of the need to change; desire to support and participate in the change; knowledge of how to change; ability to implement required skills and behaviours; reinforcement to sustain the change; tailoring presentations to specific groups; creating short and long versions of modules—building blocks for presentations; tailoring presentations to each group based on required knowledge; having a one-hour "crash course" presentation to give a quick overview to certain groups (upper management, those not directly impacted by standards); giving several opportunities for questions to ensure any potential issues are identified early (standard review, training, pre-publishing); and some tips on encouraging engagement: examples and exercises (real world), visual aids (flowcharts, photos, graphics over text), handouts (quick reference guide, poster, contact sheet, acronym list), and summaries (standard review sheets, single-page overviews).
About the Presenter:
Aaron Boudreau is a mechanical engineer who has been with Irving Oil for the past five years. Aaron began in the Maintenance Engineering Group at the Irving Oil Refinery in Saint John, N.B., where he provided engineering support for day-to-day maintenance issues and projects.
For the past two and a half years, Aaron has been working with Irving Oil's Marine Terminal Network, providing engineering support, and developing and rolling out an Asset Integrity Management System (AIMS) across the company's marine terminals.
Aaron holds a Bachelor of Engineering in Mechanical Engineering from Dalhousie University and currently lives in Eastern Passage, N.S.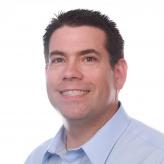 About the Co-presenter: Mike Morrison is responsible for establishing technical & reliability standards for day-to-day maintenance as well as capital projects for the Irving Oil marine terminal network. With Irving Oil for 20 years, Mike most recently lead the Corporate Health, Safety & Environmental team. During his career he has held a number of engineering and leadership roles supporting refinery Maintenance, Operations and Turnarounds at Irving Oil's Saint John Refinery. Mike holds a Bachelor of Science in Mechanical Engineering from the University of New Brunswick. He and his partner April have three children.
---
From Solution Design to Divisional Implementation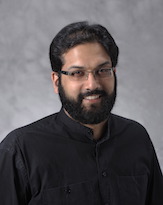 Presenter:
Faisal Shaheen
Manager, Enterprise Solutions Management, City of Toronto - Toronto Water - Distribution and Collection
Description:
Previous presentations regarding the City of Toronto's journey in Enterprise Work Management Solution deployment discussed the requirements gathering process and methodology for ensuring alignment within the service delivery group as well as across the municipality with other project partners. This presentation outlines the project's current progress on moving from the program layer towards more specific divisional needs and the "readiness tasks," which are required to ensure the meeting of critical milestones to realize deployment. Strategies focus on leveraging requirements documents for OCM and integration planning, with particular attention to engaging end users.
About the Presenter:
Faisal Shaheen is a Manager of Information Systems for the City of Toronto and a Lecturer in Politics and Public Administration at Ryerson University. Faisal's primary responsibilities are focused on the deployment of enterprise solutions on behalf of the Water Division. He has a PhD in Policy Studies from Ryerson and an MBA from the Schulich School of Business. His research and course portfolio includes technology, globalization, urban sustainability, and comparative public administration with respect to local governance.
---
Asset Hierarchy and the Link to Reliability Improvements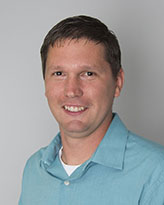 Presenter:
James Kovacevic
Principal Instructor, Eruditio LLC
Description:
The asset hierarchy is often thought of as a way to organize assets so they're easy to find in the CMMS. While a well-structured asset hierarchy does make work management easier, it's much more than that. The asset hierarchy, when well conceived and utilized, will ensure the right reliability and costing data can be extracted from the CMMS. This enables more than just micro improvements in reliability involving a single asset; instead, it enables macro views of reliability and cost trends across the entire organization. Setting up an asset hierarchy to support these types of activities requires forethought and planning, but by following some guidelines, any organization can be set up for success. First, the asset hierarchy must have a standard that identifies how all assets will be categorized and described, and the specific data required for each asset class. This is vital, as not all assets warrant the collection of specific data, reducing the burden of the setting of the hierarchy. As assets are categorized, the failure code library can be developed and linked to the specific asset classes. This ensures only relevant failure codes are displayed for the assets, improving the adoption of failure data collection. With the asset hierarchy built and relevant failure data collected, trends can be established across asset classes, similar processes, etc. The trends enable reliability improvements to be implemented across larger swaths of assets, providing rapid improvements in reliability. This presentation will provide guidance in how to develop an effective asset hierarchy based on ISO 14224, how to implement the changes in the CMMS, and finally how to leverage the asset hierarchy to identify macro trends. Without a proper asset hierarchy, any organization will struggle to get meaningful and actionable data from their CMMS to drive reliability.
About the Presenter:
James Kovacevic helps organizations understand how world-class M&R programs are designed and implemented so they can be a source of profit. These profits are achieved through improved equipment uptime, and improved efficiency in the maintenance department and in the storeroom. This profitability enables manufacturers to stay competitive, contributing to good jobs and prosperous communities. James has worked in various aspects of M&R for his entire career. In 2015, he founded High Performance Reliability with the purpose of making the industry a better place, where individuals and manufacturers possess the resources, knowledge, and courage to sustainably lower their operating costs. James is also the host of the Rooted in Reliability podcast.
---
Getting To The Bottom of Things - Removing Causes
Presenter:
Cliff Williams
Description:
How can we be sure our efforts to correct deficiencies are going to derive value for our organization? How many times have we carried out a root cause analysis only for the same problem to pop up somewhere else—obviously, we didn't address all of the causes. The physical ones, we're pretty good at, but when it comes to systemic problems, we consistently miss out. Even worse is when we spend a lot of effort solving an issue only to find that it didn't amount to much. Do we fully understand that our area of focus is the right one? Why is it many times we deal with symptoms and wonder why the problems recur. What is preventing us from dealing with the true causes of our problems? In this session we'll look at tools that will point us in the right direction and figure out how we can develop them. We'll look at the standard approaches to arriving at root cause and some that don't work. Identifying systemic causes seems to provide the best results—why, and why don't we bother to reach them? Finally, we'll find the link between a horse's rear end and the Space Shuttle Challenger, because if we can't understand the links right in front of us, adding value may be impossible.
About the Presenter:
Cliff Williams is the author of the bestselling maintenance novel People: A Reliability Success Story. He's a maintenance educator and a keynote speaker at conferences around the world who believes success is achieved through people. Currently, Cliff enjoys sharing his knowledge and experience as a facilitator of PEMAC's Asset Management Certificate Program and as an advisor on M&R for People and Processes, Inc. He is also the corporate maintenance manager with ERCO Worldwide, a Canadian chemical producer.
---
Capstone: Calciner Scrubber Fan Replacement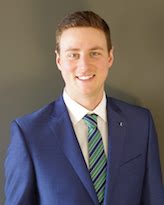 Senior Reliability Technologist, Orano Canada Inc.
Description:
Ensuring operational reliability, while minimizing downtime costs and reducing maintenance costs are the forefront of Orano McClean Lake's mandate. This capstone project diagnosed the chronic issues relating to the reliability and costs of the primary process exhaust fan.
About the Presenter:
Ryan Berg PMP, CMRP, MMP, A.Sc.T. is a senior reliability technologist at Orano Canada Inc, where he is a key contributor to the team establishing a reliability program at McClean Lake, SK.
Through his seven years with Orano, Ryan has helped create strong foundations in maintenance planning, a tank integrity program, lubrication program, vibration analysis program and contributing to the maintenance strategy. He believes in education as a lifelong activity and is focused on furthering his knowledge in maintenance management and reliability.
---
Departure Bay Pump Station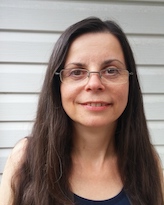 Presenter:
Lorena Mueller
Wastewater Coordinator, Regional District of Nanaimo
Description:
Departure Bay Pump Station transports approximately 60% of the wastewater treated at the Regional District of Nanaimo's largest wastewater treatment facility. This presentation examines key considerations in completing the Departure Bay Asset Management Professional Program capstone project.
About the Presenter:
Lorena Mueller, P.Eng., CAMP, has worked for the Regional District of Nanaimo (RDN) for 10 years, and 16 years in the Newsprint industry prior to that. Her responsibilities as Wastewater Coordinator for the RDN include the Environmental Management System (EMS), CMMS, Asset Information Management for Wastewater Services and Sewage Control Officer. She is a member of the RDN's Asset Management Team. She looks forward to sharing what she's learned in the AMP Program with others in the RDN, and using the lessons learned to further advance asset management in the RDN.
---