2019 Schedule
2019 Schedule
Displaying 1 - 1 of 1
Offline Mobile Technology - A Case Study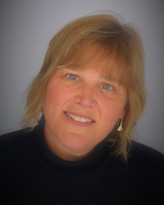 Owner / Operator, Martha Myers Consulting Services
Co-presenter:
Shauna MacKenzie
Asset Management Specialist, Nova Scotia Power
Description:
Mobile devices for recording maintenance and ensuring the most up-to-date procedures and checklists is ideal, but what if there is no wifi where you're working? Until recently, mobile devices had to be connected to the Internet to enable all functionality. Offline Mobile Capability has recently been successfully developed for Nova Scotia Power (NSP) by Megamation. NSP has been using Megamation's DirectLine CMMS for 20 years, which delivers software as a service over the Internet in an all-inclusive, fully supported suite. DirectLine mobile provides a connection between the field and the office through an easy-to-use, full-feature application that works on any cellphone or tablet. Maintenance instructions, checklists, pictures, and the creation of new work orders—as well as other features—can be assessed and updated through the mobile app. Because NSP has numerous remote locations, it required offline mobile capability, so Megamation established a project to meet NSP's needs and successfully launched the new tools in early April 2019. This presentation will demonstrate the technology, share the lessons learned from the design stage through to field implementation, and look at where we're going next.
About the Presenter:
Martha Myers graduated as a mechanical engineer from the Technical University of Nova Scotia in 1988. She has more than 25 years' experience in the petrochemical, chemical, and energy industries, working in Alberta, New Brunswick, and B.C. Since 1997, she has focused on M&R processes, working in various roles to improve the value of physical assets and using strategies for excellence in maintenance management. She started her own consulting company, MaRTHA Myers Consulting Services. Recognizing that there were few opportunities in Nova Scotia for those who had also been bitten by the "reliability bug," Martha spearheaded the newest PEMAC Chapter, where she serves as president.
About the Co-presenter: Shauna MacKenzie is an operations support lead with Nova Scotia Power's asset management office. Working in the utility industry for the past 20 years, Shauna has a background in IT, planning, and procurement. She is responsible for the development and rollout of numerous operations support programs, including eLog and Operator Rounds.