2019 Schedule
2019 Schedule
Displaying 1 - 1 of 1
Asset Information Has Value - It's Worth Managing As An Asset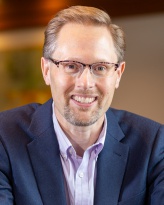 Senior Consultant , Encompass Value
Description:
Asset information has intangible value, so how can we determine its worth to the organization? In this presentation, we'll look at factors that define information and data value, and explore the information you need to support your decisions. We'll also identify a strategy to take inventory and plan the delivery of optimal asset information. (Strategy execution may be possible with the staff you already have.) You'll learn how to get on top of your asset information strategy to leverage advancing technology such as IIoT and AI, and provide a foundation to digital transformation aligned with asset management. We'll also discuss how to increase confidence in asset information; decrease overall cost of obtaining and managing asset information; monitor asset information health throughout the asset lifecycle; define risk in asset information; and optimize resources to obtain the correct level of asset information.
About the Presenter:
Chris Murphy—CRL, CAMA, CPE—has more than 30 years of experience in plant maintenance, reliability, and comprehensive asset information in heavy industry, including power generation, oil & gas, logistics, mining, and smelting. Chris has experience working with tradespeople, engineering, IT, and related management and support roles. He has a certificate in asset management from the IAM, and is a Red Seal Journeyman Millwright. Chris has managed many CMMS data build and conversion projects, encompassing complete asset information lifecycle requirements for both greenfield mega-projects and brownfield operations. Currently, Chris provides both strategic and tactical leadership as a board director for PEMAC, charged with establishing an asset management and maintenance competency framework and serving on numerous committees—local, national, and international—with the GFMAM.