2019 Schedule
2019 Schedule
Displaying 1 - 1 of 1
Checklist Manifesto for Maintenance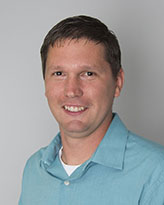 Presenter:
James Kovacevic
Principal Instructor, Eruditio LLC
Co-presenter:
Shon Isenhour
Founding Partner, Eruditio
Description:
Is safety a concern for your organization? What about reliability? How is it that aviation is able to ensure such safe operations? Yes, that industry has trained pilots with lots of experience, but that alone is not enough. Doctors are well trained, as are our skilled tradespeople, yet mistakes are common. So how do we overcome those mistakes? The Checklist Manifesto shows how checklists have, and can, make such a significant difference in the aviation, medical, and construction fields. Why not learn from these industries and apply that same methodology to our maintenance programs? Developing a checklist is not as simple as throwing a bunch of steps on a piece of paper and handing it to our skilled tradespeople. Checklists have to be simple and address the right issues. We also have to overcome some stigma to get our tradespeople to use them.
About the Presenter:
James Kovacevic helps organizations understand how world-class M&R programs are designed and implemented so they can be a source of profit. These profits are achieved through improved equipment uptime, and improved efficiency in the maintenance department and in the storeroom. This profitability enables manufacturers to stay competitive, contributing to good jobs and prosperous communities. James has worked in various aspects of M&R for his entire career. In 2015, he founded High Performance Reliability with the purpose of making the industry a better place, where individuals and manufacturers possess the resources, knowledge, and courage to sustainably lower their operating costs. James is also the host of the Rooted in Reliability podcast.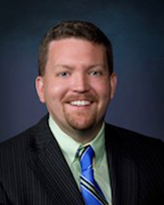 About the Co-presenter: Shon Isenhour is an engineering graduate of North Carolina State University, the past national chairman of the Society of Maintenance & Reliability Professionals (SMRP), and the past vice-president of Membership and Programs for the South Carolina Midlands Chapter of the American Society for Training and Development. He is currently serving as the vice-chairman of World Partners in Asset Management (WPiAM). Since 2002, Shon has led improvement initiatives that have enabled his clients to succeed over their competitors in a changing global economy. As a CMRP and CAMA, Shon demonstrates superior technical subject-matter knowledge, and he is an experienced change management practitioner within such industries as primary metals, mining, pharmaceuticals, petrochemical, chemical processing, and paper.