2019 Schedule
2019 Schedule
Displaying 1 - 1 of 1
Training for Reliability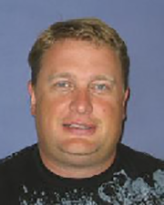 Coordinator, Planning and Scheduling, Cenovus Energy Inc
Description:
Focused on the HR aspect of maintenance management, this presentation will provide insight into how "asset maintenance management is about managing the people who manage assets." We'll look at how individuals' confidence, competence, and validation of skills play a significant role in the overall reliability and costs of the assets we manage.
About the Presenter:
With 24 years primarily in the oil recovery business, Shea Hatch has been exposed to most aspects of maintenance management. Starting his career as a valve technician and completing his apprenticeship as a pipefitter, he quickly developed a passion for maintenance management and the development of teams that work on equipment. His years of experience have enabled him to participate in the co-ordination of mechanical maintenance crews, including millwrights, planners, schedulers, and reliability specialists. With his passion for helping others to develop, he moved into training, where he became the group lead of training for Cenovus Energy, building training programs for operations and maintenance staff. Instructing part-time at Keyano College in Fort McMurray for several years, Shea continued with his passion for teaching others by instructing courses on planning and scheduling. Shea is currently a senior co-ordinator of planning and scheduling at Cenovus.