2019 Schedule
2019 Schedule
Displaying 1 - 1 of 1
September 16, 2019
Practical Solutions to Improve Maintenance Performance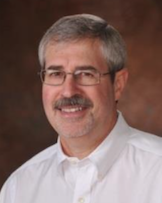 Intelligent Assets Practice Leader, Gray Matter Systems Canada
Description:
This presentation focuses on the purpose of maintenance and performance improvement strategies to break out of the current status quo. We'll discuss the techniques to tap into the knowledge of your craft workers and technicians, organizational issues, gap analysis and closure plans, culture change, and development of key work processes critical for effective maintenance. Methods to break the cycle of repeating the same mistakes over and over again will provide attendees with new insight on improvement possibilities. Approaches to integrating operations, maintenance, reliability, and engineering to deliver a reliability focus operations and maintenance program will guide attendees to a new paradigm in performance improvement. This presentation contains real-life applications that will provide the basis to improve the future of your maintenance organization. There are nine learning objectives: evaluating maintenance performance; recognizing where to focus and what to do; identifying and using key performance metrics; identifying the effective maintenance team; identifying the basics of planning; identifying the basics of scheduling; focusing on culture change and leveraging the workforce; integrating maintenance, reliability, and engineering; and developing a vision, mission, and strategy for maintenance.
About the Presenter:
Paul Casto is the Intelligent Assets Practice Leader at Gray Matter Systems with a focus on Intelligent Assets and Asset Performance Management (APM). He is a leading practitioner in reliability and maintenance (R&M) improvement methodologies and has hands-on experience in reliability, maintenance, operations and engineering in the chemical, steel, aluminum, automotive, oil and gas, aerospace, consumer goods and construction industries. His current areas of focus include: value creation through Asset Performance Management (APM), the development of asset health models, the application of advanced reliability and maintenance tools/strategies, data analytics, prognostics, machine learning, business case development and risk analysis, and R&M leadership.