2019 Schedule
2019 Schedule
Displaying 1 - 1 of 1
Asset Information Management (AIM) Workshop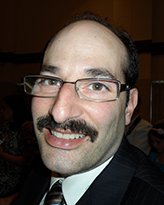 Consultant, TRO Maintenance Solutions
Description:
Decision-making in asset management is driven, in part, by key performance measurements that are derived from transactional data through the work management processes. Underlying this data is the master data that exists for every asset. It's well established that inaccurate master data can be the source of a broad range of problems, including health, safety, and environment risks, regulatory compliance, and reduced uptime. In this presentation, we'll discuss how the data and information that relate to any physical asset have a parallel life to that of the asset itself and the concept of the information plant; and how to establish an asset information management program, which provides the framework that connects the various asset states and processes to the long-term operations and maintenance needs, performance and risk management, and management of change structures. You'll also gain insights into how to establish or enhance your asset data management processes focused primarily on your EAM/CMMS master data and establish controls through an asset data and information management governance program for long-term sustainment.
About the Presenter:
Graduating with an MBA from Concordia University in 1990, Richard Beer has been a maintenance management specialist since 1993. Richard currently works as a practice manager, where his knowledge and expertise assist our client organizations to transition from reactive to proactive maintenance. Richard brings practical experience, having worked as a maintenance planner and manager for Toronto Pearson International Airport. In addition, Richard worked for Datastream Systems as a lead consultant for its software implementations and training on its MP2 and MP5 systems. His abilities in strategic management as it relates to maintenance is unrivalled as witnessed in his top 10 golden rules of database management (TroSolutions.com). Richard has thrived in a "misunderstood" and often forgotten niche of business, offering maintenance management solutions to the manufacturing, pharmaceutical, food processing, and transportation industries in need of maximizing plant uptime, optimizing PM programs and stores management, and reducing maintenance costs. Highly personable and down to earth, but well versed in technology and his industry, Richard is a clear champion of out-of-the-box thinking. He knows what's needed to succeed.