2019 Schedule
2019 Schedule
Displaying 1 - 1 of 1
Risk-based Planning for Electrical Systems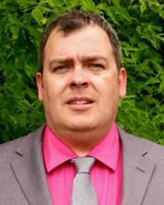 Reliability Specialist, CRED Consulting Inc.
Description:
It's common knowledge that a large percentage of electrical infrastructure—including both industry and utilities—in North America is nearing end of life, and this creates a major challenge. In addition to the large cost of replacing a transformers or switchgear section, it also creates a large disruption to production. These are the main reasons we're in the position we are today, coupled with a lack of understanding on when an replacement or intervention should be scheduled. In this presentation, we'll go through a recent completed project looking at five different electrical asset classes.
About the Presenter:
Paul Baker—MMP, CMRP, CAMP—is an accomplished maintenance and asset management leader with more than 22 years experience in electrical power systems. Paul's experience spans pulp & paper, mining, and asset integrity management, working through several roles, including technician, planner, supervisor, and maintenance manager. His passion for asset management led to his current role as reliability specialist at Shermco Industries, serving large manufacturing and commercial organizations. Paul works with customers to develop short- and long-term solutions to their electrical reliability and asset management needs, and focuses on implementing an ROI-based maintenance strategy. Paul is a Red Seal Journeyman. He is an active member of PEMAC and has held the role of president for the Saskatoon Chapter; he is also an instructor for the MMP program. He was the conference co-chair for MainTrain 2017.