2019 Schedule
2019 Schedule
Displaying 1 - 1 of 1
De-Stressing Maintenance - A case for Maintenance Readiness in Projects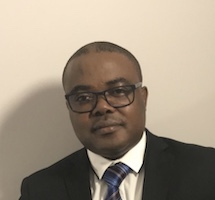 Presenter:
AGWU Emele AGWU
Description:
Oftentimes, maintenance is left to suffer the consequences of otherwise "successfully" completed and handed-over projects. While project teams are more interested in the project constraints of scope, time, and cost at handover, maintenance is concerned with maintainability, reliability, availability, cost, and safety for the duration of the asset lifecycle. This conflict is not often given due consideration, and maintenance is often brought into the team long after the asset has been commissioned and handed over to operations. This presentation will make a strong case for including maintenance at all stages of a project—a case for maintenance readiness. It describes the slowly changing paradigm shift and acceptance (albeit lukewarm) of operations readiness, with no corresponding consideration to maintenance readiness. It uses real-life examples to show that the "cost savings" from not including maintenance in projects is mostly eroded in the first few months of the asset lifecycle. We'll make the case for a paradigm shift toward including maintenance readiness to all projects. Inserting the maintenance team in all the project phases will not only improve asset availability, reliability, and lifecycle cost, but also enhance cross-functional team synergy and professionalism, and ultimately reduce this stress element from maintenance.
About the Presenter:
Dr. Agwu Emele Agwu—CMRP, FMP, PMP—is an asset management professional with more than 26 years of experience in the petroleum and manufacturing industries in Africa, Europe, Asia, and Canada. His background is in chemical and process engineering, but he has spent more than half of his career in maintenance engineering and management. He has previously worked with Shell and served on the board of directors of Total Technology Consultants, Vater Integrated Services, and the SkyMinster Group. He is currently working on the cultural transformation initiative as a cultural transformation ambassador. Agwu has a PhD in Operations and Systems Management from the University of Portsmouth in the U.K. His current research interests are in organizational reliability and performance improvement, and in maintenance management. Agwu is a member of the Nigerian Society of Engineers and a founding board member of the Project Management Institute, Nigeria Chapter, and its immediate past vice-president.