2019 Schedule
2019 Schedule
Displaying 1 - 1 of 1
Case Studies on Maintenance Management and Reliability Improvement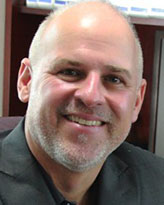 Director, PdMtech Canada Inc.
Description:
Even today, many organizations see maintenance as a necessary evil neglecting the importance it has toward attaining optimum business results. These organizations have maintenance managers, supervisors, and technicians who are responsible for the preservation of their physical assets. Upon talking to and sharing experience with many maintenance colleagues in various countries, I've learned that most maintenance supervisors and managers don't have a formal maintenance educational background, yet they must make important decisions regarding assets affecting their business's bottom line. We learn about maintenance the hard way, learning from equipment failures and guessing how to avoid them by applying what has resulted well in the past and what the equipment manufacturer tells us. When organizations realize they must do something about maintenance to improve their business bottom line, they're exposed to a lot of information about many tools boasting to offering what they need to do better. This presentation will showcase the results of various case studies performed by our consulting firm at crude oil pumping, pharmaceutical, and water treatment organizations located in North and South America. Several methodologies ranging from Uptime (Strategies for Excellence in Maintenance Management) to RCM-R, ACA, RCA, and even PdM were used to tackle situations at the strategic, tactic, and operational levels.
About the Presenter:
Jesús Sifonte—P.Eng., BSME, MMRE, PE, CMRP—is the founder and president of PdMtech of Vega Baja, Puerto Rico. He provides business consulting services in the areas of condition-based maintenance techniques, certification and implementation, RCM, and reliability analysis teaching, mentoring, and implementation. He is also the director of Puerto Rico-based Condition Monitoring and Maintenance Institute, which has a presence all over Latin America and Spain. He is a certified Level III ASNT-TC-1A vibration analysis consultant by the Technical Associates of Charlotte, and is a member of the Institute of Asset Management and the American Society of Mechanical Engineers. Jesús holds a Bachelor's in Mechanical Engineering from the University of Puerto Rico and a Master's of Maintenance and Reliability Engineering from Monash University in Australia.