2019 Schedule
2019 Schedule
Displaying 1 - 1 of 1
Creating a Risk Management Discipline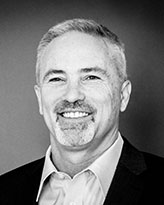 Director Global Marketing, Kepner Tregoe
Co-presenter:
Ingrid Dueck
Principal & Lead Consultant, Kepner-Tregoe
Description:
Most organizations have implemented a risk management program that identifies strategic and compliance risks. The compliance risk program is normally driven by sets of rules for potential unforeseen events. Unfortunately, rules-based risk management frequently doesn't prevent problems we didn't anticipate, nor does it provide approaches for mitigation that should be taken when a problem does occur. Unforeseen problems are costly, negatively impact customer satisfaction, and often impact an organization's reputation and brand. For projects and tasks, it's important to proactively evaluate and plan for the potential problems that could occur so that risks are managed and you're ready to respond with agility. In this session, through facilitated simulation scenarios, we'll provide an overview to improve risk assessment and mitigation skills by showing you how to develop the skills and real-world practice to help manage risk in your organization; keep your organization's operations up and running during changes, fixes, maintenance, and improvements; minimize productivity loss or damage due to unexpected or unmanaged risks; stay productive through challenging situations; protect your assets and reputation; minimize financial loss and reputational exposure to your business by identifying potential issues and creating an actionable plan to combat them; increase agility; and increase your organization's ability to respond quickly and safely when things go wrong. Our hands-on simulation-based method will ensure you learn and apply a practical, fundamental approach to identifying and mitigating risks and translating the insights into an actionable plan.
About the Presenter:
For more than 25 years, management consultant and business strategist Jeff Robinson—CGA, MBA, CMC—has worked with organizations to develop and execute business strategies and growth initiatives to create sustainable, profitable revenue. His experience in senior management positions within companies in Canada, the United States, and Australia has empowered him to implement management strategies that improve processes within client organizations, and embed critical thinking behaviour into their operating cultures. Jeff's career allows him to work with organizations across a wide array of industries and business models. As an accomplished executive with Canadian and international experience in marketing, strategy formulation, operations management, project management, and business development, Jeff brings a multifaceted skill set to his role as a management consultant. He has served as a director and an executive in both public and private companies, and as an elected board member in several not-for-profit organizations.
About the Co-presenter: Ingrid Dueck facilitates Kepner-Tregoe's Problem Solving & Decision Making and Project Management workshops in North America, and develops new client programs in Western Canada. A Six Sigma Black Belt, Ingrid has expertise in process improvement tools, including Lean/Six Sigma, TQM, and Kepner-Tregoe methodologies. She facilitates and coaches client initiatives in critical thinking, innovation, and project management, and helps integrate change through performance system engineering.