2020 Sponsors & Exhibitors
2020 Sponsors & Exhibitors
COVID-19 Notice: Given the September timing of our annual conference, MainTrain, we have the opportunity to develop creative contingencies and build them in. So at present we are continuing to work on MainTrain 2020 preparations.
Until April 30th the Hilton Saint John is offering 100% refundable reservations to encourage participants to book early without worry.
Sincere thanks to our sponsors and exhibitors. They play a vital role in making the conference happen, enhancing the learning experience with their expertise and solutions and helping us to keep it fun! Sponsorship opportunities are now open.
Platinum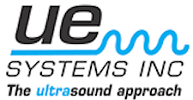 UE Systems manufactures and supports ultrasound instruments used for condition monitoring and energy conservation programs. These portable instruments are used to locate electrical faults such as arcing, tracking and corona, in open access and enclosed equipment, trend the health of mechanical equipment such as motors, gears and pumps, identify early warning signs of faulty bearings, find compressed gas and vacuum leaks as well as test for faulty steam traps and valves. The Ultraprobe 15,000 touch features touch screen technology, on board spectrum analysis, digital camera, laser sighting, and a built in infrared thermometer.
---
Exhibitor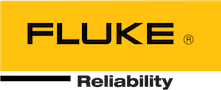 Maintenance leaders must keep their companies up and running while preparing for the future ─ one requiring greater operational efficiencies, IIoT integration, and predictive maintenance.Fluke Reliability is your perfect partner. Our portfolio of Fluke and PRUFTECHNIK tools, eMaint CMMS, Fluke Connect condition monitoring software, services, and more solve today's problems and provide a roadmap to a digitalized future.
---

Ontracks provides IBM Maximo strategic asset management system implementations, consulting and training solutions, specializing in EAM systems for the Energy and Utility markets. Our approach takes into consideration HSE, Oil and Gas industry best practices so you can leverage proven practices in your implementation or project.
---

ORMAC Industrial Supply Inc has been in business since 1985 representing quality product lines in Atlantic Canada. With offices in Sussex, NB and Wabush, NL we have been providing solutions for industries with Automatic Lubrication Systems, Belt Conveyor Products and Maintenance Tooling supply and rental.
---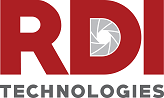 RDI Technologies is pioneering the camera as the sensor of the future. Our proprietary Motion Amplification® technology enables users to see and measure motion that could previously only be measured by contact sensors. By providing both simple videos and in depth data, we enable our users to quickly, safely, and accurately solve their toughest problems.
---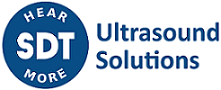 SDT provides ultrasound solutions that give our customers a greater understanding about the health of their factory. We help them predict failures, control energy costs and improve product quality while contributing to the overall uptime of their assets.
---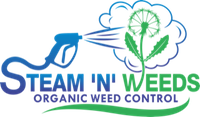 STEAM 'N' WEEDS is a Canadian Distribution Company providing environmental solutions that include an organic weed control method, Satusteam™ Technology and Entry® a Non-Chloride, Non-Tracking liquid ice melt. Both products help eliminate the need for dependance on harmful chemicals and are much better for the environment.
---