2020 Sponsors & Exhibitors
2020 Sponsors & Exhibitors
Sincere thanks to our sponsors and exhibitors. They play a vital role in making the conference happen, enhancing the learning experience with their expertise and solutions and helping us to keep it fun! Sponsorship opportunities are now open.
Platinum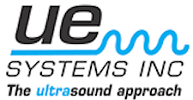 UE Systems manufactures and supports ultrasound instruments used for condition monitoring and energy conservation programs. These portable instruments are used to locate electrical faults such as arcing, tracking and corona, in open access and enclosed equipment, trend the health of mechanical equipment such as motors, gears and pumps, identify early warning signs of faulty bearings, find compressed gas and vacuum leaks as well as test for faulty steam traps and valves. The Ultraprobe 15,000 touch features touch screen technology, on board spectrum analysis, digital camera, laser sighting, and a built in infrared thermometer.
---
Exhibitor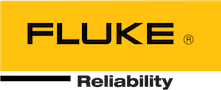 ---

ORMAC Industrial Supply Inc has been in business since 1985 representing quality product lines in Atlantic Canada. With offices in Sussex, NB and Wabush, NL we have been providing solutions for industries with Automatic Lubrication Systems, Belt Conveyor Products and Maintenance Tooling supply and rental.
---