2019 Sponsors & Exhibitors
2019 Sponsors & Exhibitors
Platinum
Gold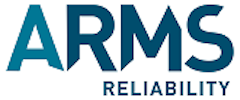 ARMS Reliability is a leading global provider of Asset Strategy Management (ASM) and reliability engineering to companies operating fixed plant, rotating equipment, mobile fleets, power supplies and other infrastructure assets. Since 1995, we've helped companies around the world – and across a broad range of industries – to get more from their assets, avoid unplanned downtime, eliminate repetitive failures, and reduce operating costs. With offices located all over the globe, our experienced team of engineers and trainers will help you make reliability a reality through a unique blend of consulting, software, and training.
---
Exhibitor

DMSI combines comprehensive mobile asset health inspections, integrated condition monitoring, powerful AI-based diagnostics and asset management to form the world's most complete APM solution. We also offer the industry's most proven, data-driven solution to reduce the risk of equipment failure along with lower maintenance and operating costs for a more positive bottom line.
---

As a leading provider of lubrication analysis and asset management solutions, Fluid Life uses its software, training, tools and programs to help keep your equipment running at peak performance. From analysis and evaluation to planning and strategy, we have the expertise to help you achieve a higher level of reliability.
---

PRUFTECHNIK, makers of the ROTALIGN, OPTALIGN, and PARALIGN systems, provide solutions for roller, shaft, and geometrical laser alignment, condition monitoring, and onsite service for industrial maintenance. PRUFTECHNIK remains the market leader in alignment and its multiple award-winning systems have become standards in many sectors for reliability and asset management applications.
---
SDT provides ultrasound solutions that give our customers a greater understanding about the health of their factory. We help them predict failures, control energy costs and improve product quality while contributing to the overall uptime of their assets.
---

Spartan Controls is the leading provider of industrial automation, valves, measurement and process control technology and solutions in Western Canada. Our single point of contact reduces cost, improves the customer experience and allows us to quickly apply solutions and services to meet our customer's challenges head-on.
---