2018 Sponsors & Exhibitors
2018 Sponsors & Exhibitors
Thank you to all of our 2018 sponsors and exhibitors!
Your support was instrumental in making MainTrain a great success!
Platinum

Established in 1985, Microsoft Canada Inc. is the Canadian subsidiary of Microsoft Corp. (Nasdaq "MSFT"), the worldwide leader in software, services and solutions that help people and businesses realize their full potential.
Recognized as one of Canada's Great Places to Work, Microsoft Canada Inc. provides nationwide sales, marketing, consulting and local support services. Headquartered in Mississauga, Microsoft Canada has nine regional offices across the country dedicated to empowering people through great software. Microsoft Canada is a creative workplace which attracts the best and brightest talent in the IT industry who bring an ever evolving vision of the future to reality.
Microsoft software helps businesses and consumers to reach their full potential, however they define it. Woven throughout daily life, whether it be work or play, Microsoft technologies flourish when they get into the hands of millions of Canadian partners and customers enabling innovation often in new ways.
Microsoft Canada is equally passionate about committing to Canadian communities. Since its inception, Microsoft Canada has had a corporate giving philosophy that goes beyond financial donations to champion inventive forms of philanthropy. For more information on how Microsoft Canada has joined forces with organizations across Canada to make a difference and invest in local communities visit microsoft.ca/citizenship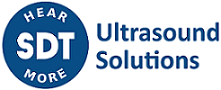 SDT provides ultrasound solutions that give our customers a greater understanding about the health of their factory. We help them predict failures, control energy costs and improve product quality while contributing to the overall uptime of their assets.

Backed by more than a century of rotating equipment expertise, SKF is a world leader in the design, development and manufacture of rolling bearings and related technologies including sealing solutions, lubrication systems and services. SKF also excels in condition monitoring, supplying advanced hardware and integrated software solutions as well as services for plant asset management optimization, for instance the new Pulse technology.
SKF offers certified repair programs and partnerships for electric motors, pumps, gearboxes, conveyor pulleys and more. Other services include Spare parts optimization, Training, Engineering services for increased speed, load, reliability, root cause failure analysis, etc.
The SKF Enterprise consists of leading powerful brands: SKF, MRC, CR Seals, SKF Cooper Bearings, Kaydon, PEER Bearings. These brands develop tailor-made solutions for countless industries to help customers extend equipment lifecycles, increase uptime, reduce maintenance and cut total operating costs.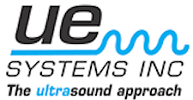 UE Systems manufactures and supports ultrasound instruments used for condition monitoring and energy conservation programs. These portable instruments are used to locate electrical faults such as arcing, tracking and corona, in open access and enclosed equipment, trend the health of mechanical equipment such as motors, gears and pumps, identify early warning signs of faulty bearings, find compressed gas and vacuum leaks as well as test for faulty steam traps and valves. The Ultraprobe 15,000 touch features touch screen technology, on board spectrum analysis, digital camera, laser sighting, and a built in infrared thermometer.
Gold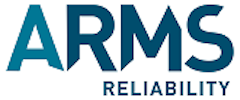 ARMS Reliability is a leading global provider of Asset Strategy Management (ASM) and reliability engineering to companies operating fixed plant, rotating equipment, mobile fleets, power supplies and other infrastructure assets. Since 1995, we've helped companies around the world – and across a broad range of industries – to get more from their assets, avoid unplanned downtime, eliminate repetitive failures, and reduce operating costs. With offices located all over the globe, our experienced team of engineers and trainers will help you make reliability a reality through a unique blend of consulting, software, and training.
Silver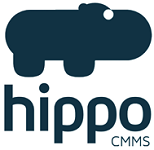 Hippo CMMS is a leader in easy to use cloud based maintenance management software. It's a complete solution for businesses needing to manage work orders, preventive maintenance, equipment and inventory, purchasing, and more. Hippo comes with lifetime support and unlimited users. Visit our booth for a demo.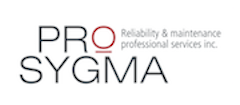 PROSYGMA is a management consultant company specialized in Reliability and Maintenance. We are committed to working with our clients as a strategic partner to achieve efficient, reliable, and profitable asset management. Our expertise is focused around maintenance and reliability best practices such as lean maintenance, planning and scheduling, criticality analysis, spare parts management, failure analysis, preventive and predictive maintenance optimization and a wide variety of other best practices targeted to make our clients better. We also offer the possibility of outsourcing our maintenance planners, supervisors and engineers to our clients to support the deployment of best practices. Learn more: www.prosygma.ca
Bronze
Media Partner
Machinery & Equipment MRO magazine offers practical information for maintenance, reliability and asset management professionals in the manufacturing, utilities and resource industries. The award-winning publication has served machinery and equipment maintenance professionals across Canada since 1985. Our comprehensive content mix includes maintenance case studies, technical features on asset performance and repair, best practices in reliability, process implementation trends, as well as field intelligence on the latest industrial and manufacturing products and technological advances. Contributors from industrial plants, supplier companies, columnists and the editorial staff are experts with specialized knowledge and experience in their fields.
Media Sponsor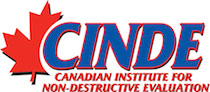 CINDE is Canada's non-profit, member-based, technical society dedicated to the people and companies engaged in non-destructive evaluation (NDE), non-destructive testing (NDT), and inspection. CINDE offers world-class NDT training, is a full-service government approved certification examination centre, and offers comprehensive member benefits. For more information, please visit: www.cinde.ca and events.cinde.ca.

CNAM is the national association of public infrastructure asset management in Canada. Our government and private sector members develop policy, tools and technologies which we share to improve the level of service for public infrastructure assets throughout the country. Our mission is to advance asset management practices through leadership, innovation and collaboration.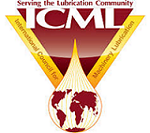 The International Council for Machinery Lubrication (ICML) is a NFP organization founded to facilitate growth and development of machinery lubrication as a technical field of endeavor. ICML's Machine Lubrication Technician (MLT), Machine Lubricant Analyst (MLA) and Laboratory Lubricant Analyst (LLA), offered global since 2001, are internationally recognized and adopted by ISO as 18436-4 & 18436-5, respectively. www.lubecouncil.org
Northern Lakes College is a vibrant institution offering quality and timely programming through our unique NLC LIVE Online™ delivery model. Serving over 50 communities including 15 First Nations and four Métis Settlements throughout northern Alberta, NLC distance learning technologies allow us to provide quality educational programming beyond our physical borders. NLC delivers PEMAC's Maintenance Management Professional (MMP) Certificate and Asset Management Professional (AMP) Certificate programs. Imagine the possibilities of networking with maintenance and asset management professionals from across the country and around the world while learning maintenance and asset management best practices and earning your MMP or AMP designation. NLC LIVE Online: learning from the comforts of home, the workplace, or wherever you go! Start Here. Go Anywhere.