2018 Sponsors & Exhibitors
2018 Sponsors & Exhibitors
For more information about how to join the list of organizations who are sharing their solutions in Ottawa, Ontario check out our 2018 sponsorship options or contact us at events@pemac.org.
The sponsorship drive for MainTrain 2018 has begun. Your logo and company description could be here!
Thank you to all of our sponsors and exhibitors!
Platinum
SDT provides ultrasound solutions that give our customers a greater understanding about the health of their factory. We help them predict failures, control energy costs and improve product quality while contributing to the overall uptime of their assets. We believe that the burden of success does not rest solely on the shoulders of our customers, we strive to work with them as a partner in reliability.
Our success is built on our determination to provide effective and predictive solutions to our customer's needs, enabling them to optimize their profitability.
SKF Group is the leading global supplier of bearings, seals, mechatronics, lubrication systems and services which include technical support, maintenance and reliability services, engineering consulting and training.  The SKF Life Cycle Management approach applies SKF's expertise in a wide range of technical areas to help customers, both OEMs and the aftermarket, optimize machine productivity and efficiency.  Available worldwide, SKF asset management services can help your operation develop strategies and tactics to achieve bottom-line results.
Assessments and benchmarking
Strategic planning
Balanced scorecard
Key performance indicators
Risk analysis
Maintenance strategy review
Asset performance review
Inventory management
Work planning and scheduling
Application engineering

 

Reliability engineering
Life cycle cost management
Computerized Maintenance Management Systems or
Enterprise Asset Management Systems support
Spare parts optimization
Defect elimination
Lubrication management
UE Systems manufactures and supports ultrasound instruments used for condition monitoring and energy conservation programs. These portable instruments are used to locate electrical faults such as arcing, tracking and corona, in open access and enclosed equipment, trend the health of mechanical equipment such as motors, gears and pumps, identify early warning signs of faulty bearings, find compressed gas and vacuum leaks as well as test for faulty steam traps and valves. The Ultraprobe 15,000 touch features touch screen technology, on board spectrum analysis, digital camera, laser sighting, and a built in infrared thermometer.
Gold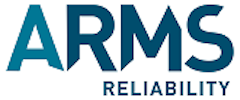 ARMS Reliability, a global consulting firm specializing in helping industry get more from their assets, avoid unplanned downtime and reduce operating costs. Since 1995, ARMS Reliability has been at the forefront of proactive asset management strategies for a host of blue chip companies around the world. These companies have entrusted ARMS Reliability with delivering business goals with asset strategy management and improvements in productivity to ensure operation excellence. With offices in North America, Latin America, Europe, and Australia, ARMS Reliability has experience across a wide variety of industries, including mining, oil and gas, water utilities, power generation (hydro, coal fired generation, gas, wind generation), power distribution, manufacturing, rail, communications, and safety systems. www.armsreliability.com
Silver
Hippo CMMS is a powerful, affordable, and user-friendly web-based maintenance management software. Its simple platform and essential CMMS features suit a variety of industry needs, including hospitals, university campuses, manufacturing plants, hotels and more.  The graphical interface, unlimited user access, and friendly support team make maintenance management easy. Hippo has been instrumental in streamlining maintenance operations in more than 800 organizations since 2002. Core software features include - Preventive Maintenance - Work Order Tracking - Facilities Management - Inventory Management – Mobile Maintenance Solutions – Interactive Site Plans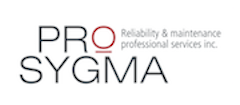 PROSYGMA is a management consultant company specialized in Reliability and Maintenance. We are committed to working with our clients as a strategic partner to achieve efficient, reliable, and profitable asset management. Our expertise is focused around maintenance and reliability best practices such as lean maintenance, planning and scheduling, criticality analysis, spare parts management, failure analysis, preventive and predictive maintenance optimization and a wide variety of other best practices targeted to make our clients better. We also offer the possibility of outsourcing our maintenance planners, supervisors and engineers to our clients to support the deployment of best practices. Learn more: www.prosygma.ca
Bronze
Media Partner
Machinery & Equipment MRO magazine offers practical information for maintenance, reliability and asset management professionals in the manufacturing, utilities and resource industries. The award-winning publication has served machinery and equipment maintenance professionals across Canada since 1985. Our comprehensive content mix includes maintenance case studies, technical features on asset performance and repair, best practices in reliability, process implementation trends, as well as field intelligence on the latest industrial and manufacturing products and technological advances. Contributors from industrial plants, supplier companies, columnists and the editorial staff are experts with specialized knowledge and experience in their fields.
Media Sponsor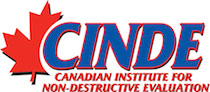 CINDE is Canada's non-profit, member-based, technical society dedicated to the people and companies engaged in non-destructive evaluation (NDE), non-destructive testing (NDT), and inspection. CINDE offers world-class NDT training, is a full-service government approved certification examination centre, and offers comprehensive member benefits. For more information, please visit: www.cinde.ca and events.cinde.ca.
The International Council for Machinery Lubrication (ICML) is a NFP organization founded to facilitate growth and development of machinery lubrication as a technical field of endeavor. ICML's Machine Lubrication Technician (MLT), Machine Lubricant Analyst (MLA) and Laboratory Lubricant Analyst (LLA), offered global since 2001, are internationally recognized and adopted by ISO as 18436-4 & 18436-5, respectively. www.lubecouncil.org
Northern Lakes College delivers PEMAC's Maintenance Management Professional (MMP) Certification Program LIVE Online. Students and instructors connect with each other at the same time without having to leave home or work, and they can take their classroom with them wherever they go as long as they have internet, device and sound. Imagine the possibilities of networking with maintenance professionals across the country and around the world while learning about maintenance best practices and earning your MMP designation. https://www.northernlakescollege.ca/