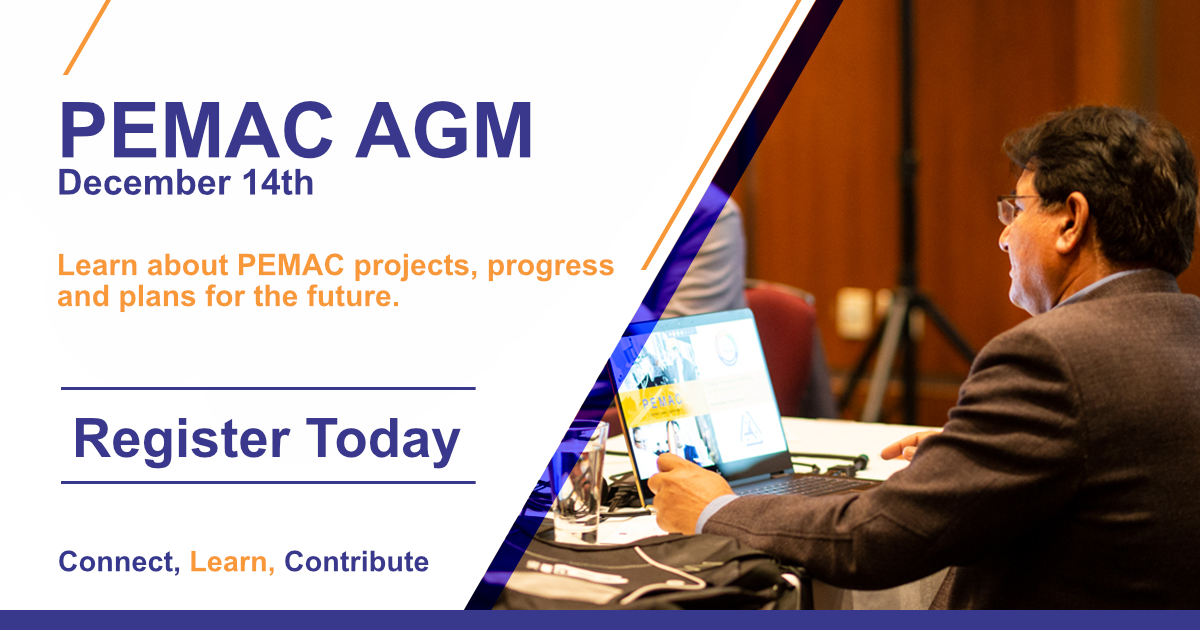 PEMAC Members are invited to join PEMAC Asset Management Association of Canada's 2021-2022 Annual General Meeting. Learn about the work PEMAC has been doing and how we far we have moved toward achieving our strategic goals.
To facilitate participation of the widest cross-section of our members as possible, the AGM will take place through online conferencing. Your participation matters!
Date: Wednesday, December 14, 2022
Time: 7:30 to 9:00 pm EST 
Where: Online
AGENDA:
Welcome and Introduction
Call to order & approval of minutes of the last meeting (December 2021).
Results of the 2022 Board of Directors Election
Presentation of the 2021-2022 Financial Statements
Appointment of Auditors
Presentation of the 2021-2022 Annual Report
Member's Q&A Session
Pre-read information, when ready, will be available on the PEMAC Member's Meetings Page.
Membership status will be confirmed by staff before the AGM begins.
Click the registration button to confirm participation. 
When
December 14th, 2022 from 7:30 PM to 9:00 PM