A panel / sharing group to discuss the development, implementation and measurement of 'best practices' for Planning and Scheduling business processes (acknowledging that 'best practices' can be highly subjective and often used without reference).
Terms such as industry best practice and best practice are used when we discuss aspects of asset management - These are very subjective terms and often used without reference and or context. We will gain input from others on their experience in any aspect of asset management and or business processes  -  from both a development, implementation and measurement perspective.
More info to come
Moderator: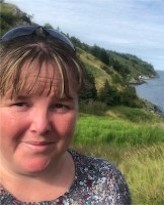 Frances Meaney, Asset Management Specialist, Newfoundland & Labrador Hydro
Over 15 years experience in supporting asset management activities mostly in the mining industry.  Experience with CMMS design, cost models, hierarchy set up, parts list development, PM set up, execution, KPIs and reliability.  Recently I changed organizations and now work with Newfoundland and Labrador Hydro as an Asset Management Specialist.

My current role is to develop, implement and support asset management activities. This is a multi phased approach and will include Business Processes (with a defined end to end process flow), Standards, Departmental Procedures, Roles and Responsibilities, CMMS training, CMMS Optimization and performance measurements along the way.  This is to be an integrated process across different facilities, departments and roles.  Challenges include  limited resources and a mature culture with existing practices.
Panelists:
Coming soon!
When
February 3rd, 2022 12:00 PM to 1:00 PM
Event Zoom Notes
| | |
| --- | --- |
| Unmatched Zoom Participants | |